The mortgage broking industry successfully fought off the Hayne Royal Commission's recommendation that trailing commissions be abolished and that banks stop paying upfront commissions to brokers.
It is also trying to leverage its influence within the Coalition to overturn common-sense rules requiring the industry to act in the best interests of its clients, as applies for financial planners.
Now the Morrison Government has given mortgage brokers another free kick, extending the timeframe for brokers to claim commissions for arranging add-on lending to fund renovations from 90 days to 365 days. And this has angered consumer groups:
Treasurer Josh Frydenberg announced the policy softening to a conference of 850 mortgage brokers in Melbourne on Monday.

The government's "best interest duty" reforms for mortgage brokers originally proposed limiting the payment of commissions to be linked to the amount drawn down by borrowers instead of the total potential maximum loan.

A commission would be payable by the bank to the broker only for an extra loan amount drawn down within 90 days.

But after pressure from the industry that the timeline was too tight, the government will now allow up to 365 days for the additional loan amount to be "drawn down" and a commission to be paid by the bank to the broker…

CHOICE policy and campaigns adviser Patrick Veyret said the government's announcement "yet again exposes the mortgage broking lobby's single-minded concern: the continuation of conflicted commissions at the expense of consumer best interests".

"Mortgage broking lobbyists have again pressured the government to water down strong protections that ensure brokers don't recommend more expensive mortgages than people need.
This type of behaviour is hardly surprising, given Prime Minister Scott Morrison worked at the Property Council as National Manager of Research and Policy from the age of 21 to 26. The property lobby runs through his veins and pulls his strings, leveraging policy that suits the industry over the broader national interest.
As a case in point, Scott Morrison admitted that no modelling had been done on the Coalition's First Home Buyer Deposit Scheme and that Australia's property lobby was behind the policy. The policy wasn't even passed through Cabinet, suggesting it was a 'captain's call'.
Scott Morrison also explicitly acknowledged that the intention of this FHB Scheme is to boost demand and prevent house prices from falling: "We want to see more first-home buyers in the market, absolutely, and we don't want to see people's house prices go down".
The property lobby has their man in the top job and they couldn't be happier.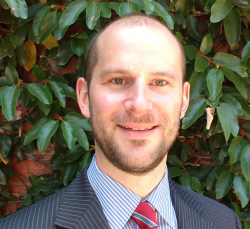 Latest posts by Leith van Onselen
(see all)