Via SCMP:
Property sales in China's major cities saw one of their worst "golden week" holidays in years, as buyers held back amid a slowing economy and tight restrictions on mortgage loans.
Sales of new homes in Beijing dropped to their lowest level since 2014 during the week following the National Day holiday, according to data from the property information portal Zhuge.com.

By area, sales of new homes in Shanghai plummeted 86 per cent to 5,000 square metres, while the capital saw a 92 per cent plunge to 2,000 sq metre, according to data from Centaline Property.

Traditionally a peak period for sales, the seven-day holiday drew little interest from buyers who were unwilling to pursue big investments at a time when the national economy faces a slowdown caused by the trade war with the United States. Buyers' appetite was further depleted by banks tightening mortgage loans and Beijing's tougher measures to curb home prices.

Just 190 transactions were recorded in the primary residential market in Beijing during the golden week, down 19 per cent from 2018.
In the secondary market, 41 used homes had changed hands, the second poorest golden week sales performance in the capital in the past five years

"Property sales of new homes and used homes in the golden week was disappointing," said Guo Shiying, chief analyst at Zhuge.com.

He expects the downward trend will continue as Beijing step up measures to cool the property market.

Clement Luk, a director for east China at Centaline Property, said the home-buying mood has been dampened by the tightening of mortgage lending and the prolonged US-China trade war that discouraged spending.

"People do not want to commit in big investment now, like purchasing any homes, as market sentiment has cooled quickly since March," he said. "Most owners prefer travelling during golden week holiday instead."

He said Centaline's sales during the week-long holiday were sluggish. "We managed to sell about 100 lived-in homes in a normal weekend. But we have the same number of deals done during the week-long holiday!" said Luk who is in charge of property sales in Shanghai, Hangzhou, Nanjing and Ningbo.

The low transaction level was affected by a move by banks to tighten home loans in the last quarter of the year, he said.

"Potential buyers will find it more difficult to apply for mortgage loan from banks as their quotas have been met or nearly full," he said.

More importantly, the central government has instructed lenders not to focus their loan businesses in property, he said.

"Declining sales will no doubt compel developers to cut prices to keep up with their sales targets and cash inflow. This is especially important under tight credit conditions," said Christopher Yip, an analyst at S&P Global Rating.

Beijing has refused to use the property market to stimulate the economy, and has moved to stabilise home prices with a slew of cooling measures. In the first eight months of this year, the central government issued 367 new regulations across the country, an increase of 17 per cent from a year earlier and a new high, according to Centaline.
"Deals are increasingly difficult to conclude unless owners are willing to cut selling prices at big discounts," said Guo Yi, chief analyst at Beijing-based property consultancy Heshuo Institute.
As I've been pointing out all year, the leading indicators for new property sales are poor. Sales themselves have been falling year to date: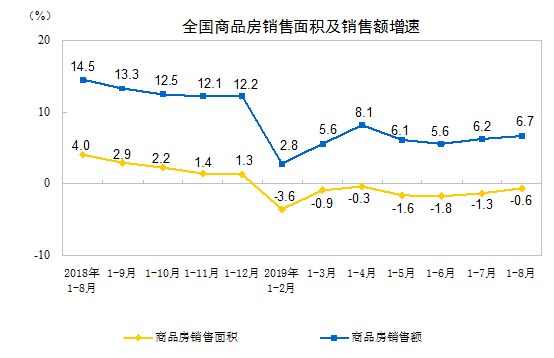 And developer land purchases have been crushed: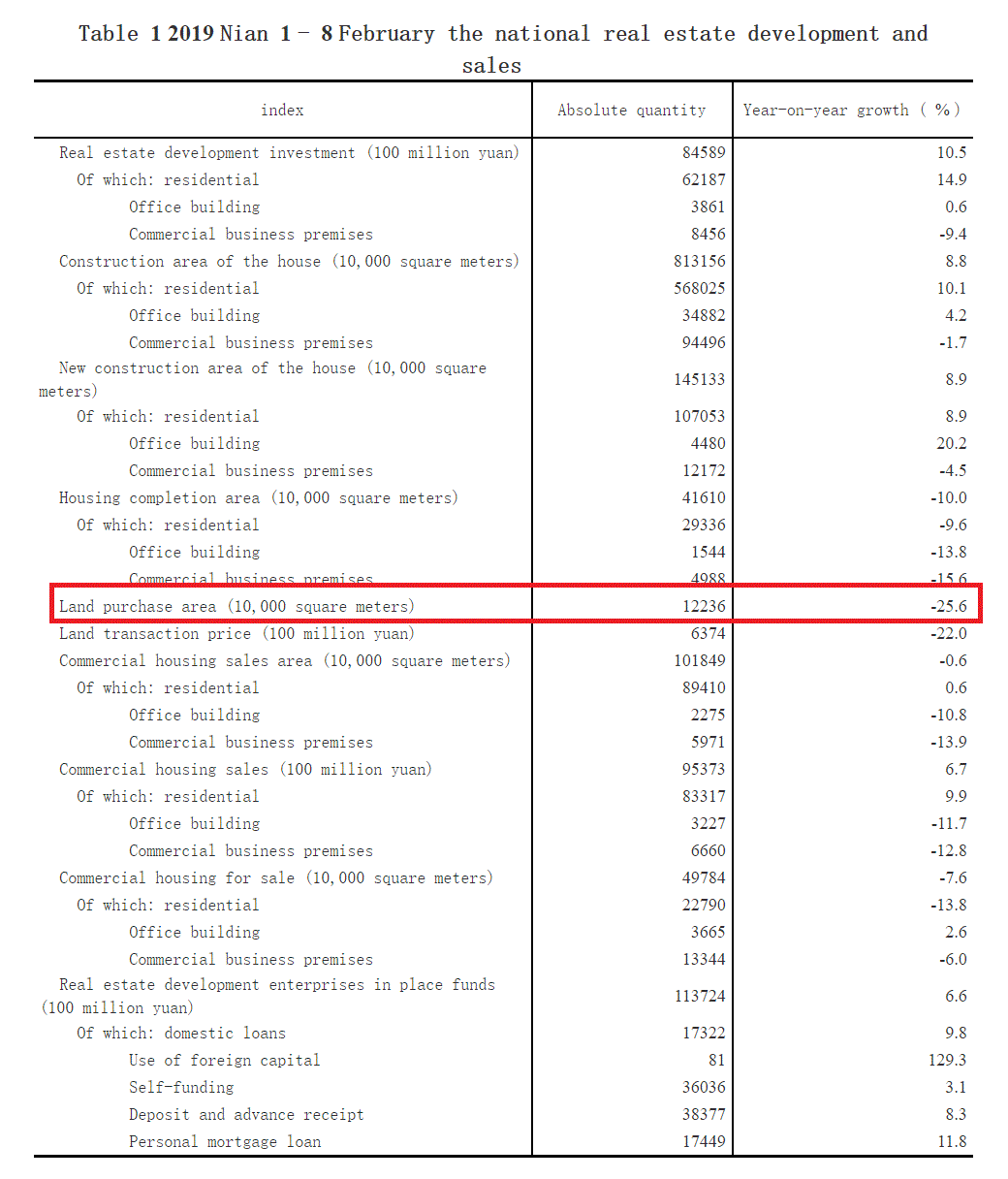 Yet starts have yet to catch down: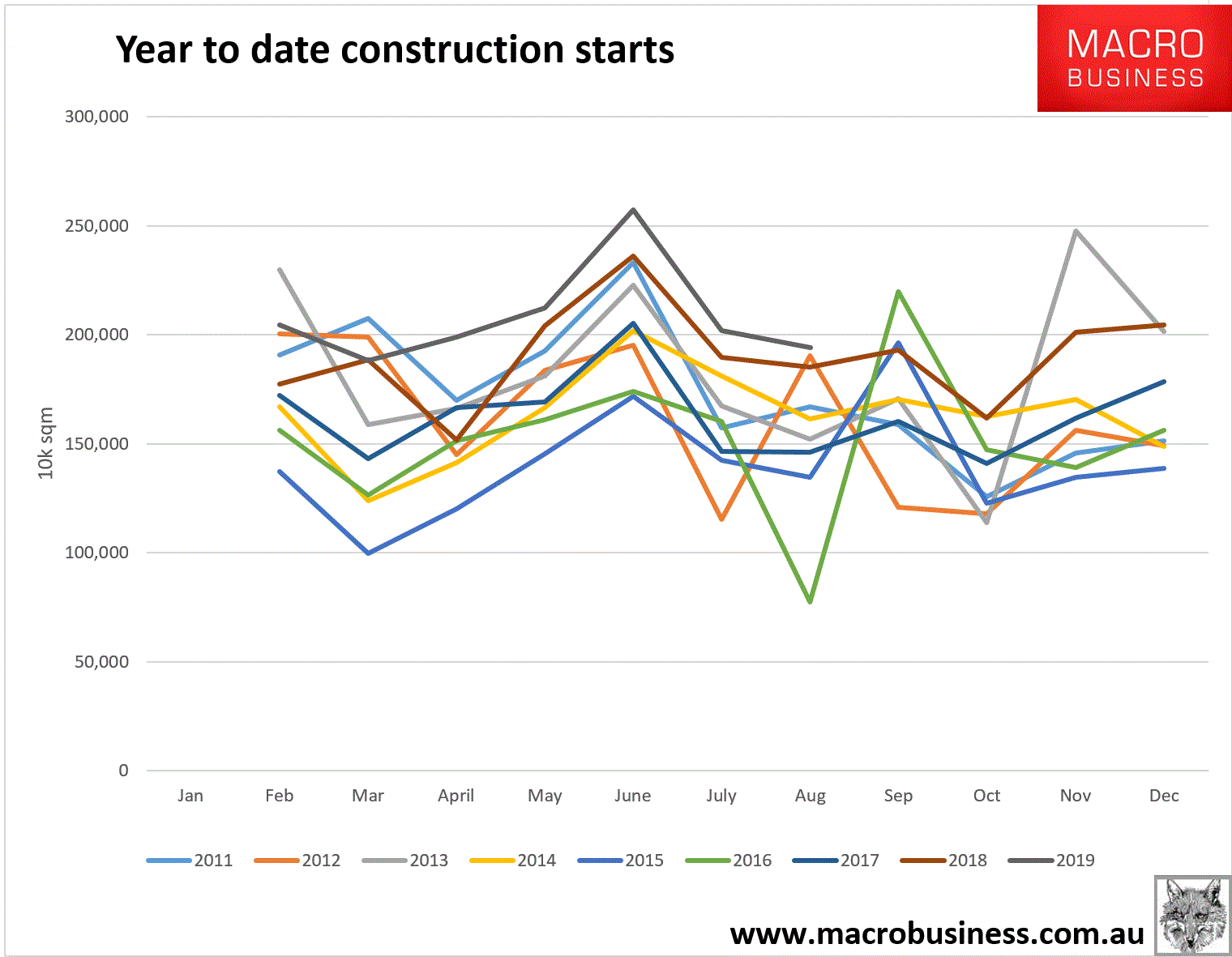 When they do we can expect several outcomes:
bulk commodities will crash;
the PBOC will cut the cash rate;
CNY will resume steep falls.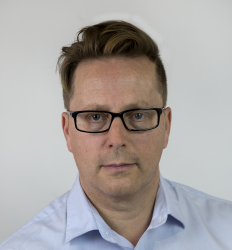 Latest posts by David Llewellyn-Smith
(see all)