September QTR Chinese growth hit its lowest level since whenevs today at 6%: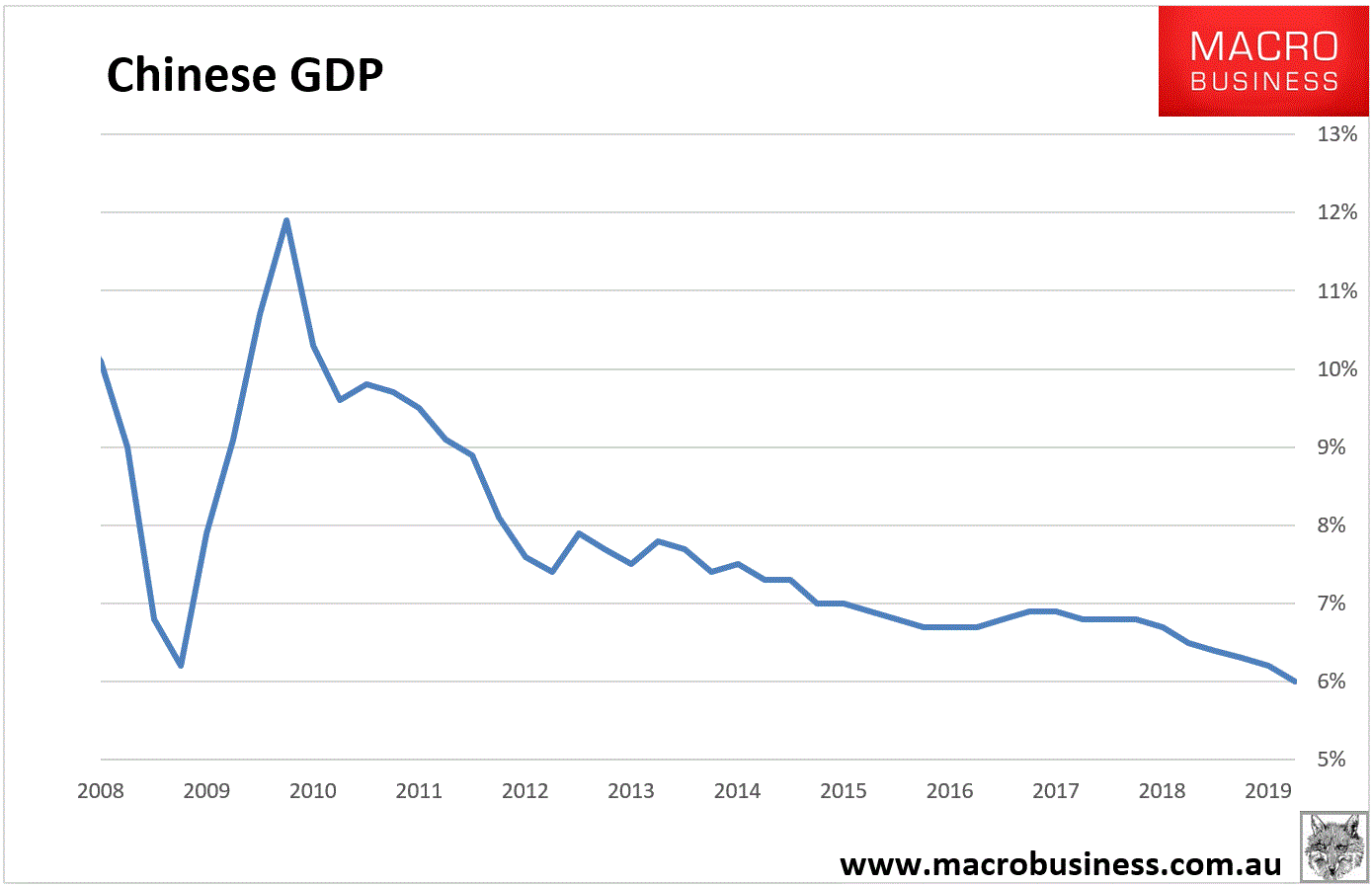 Internals all surprised to the upside, which is no surprise at all, given the need to not lose face in the trade war. Industrial production roared back at 5.8%, fixed asset investment held at 5.4% and retail sales pumped up at 7.8%. And yes, given PMI readings, I do think that they are all exaggerated: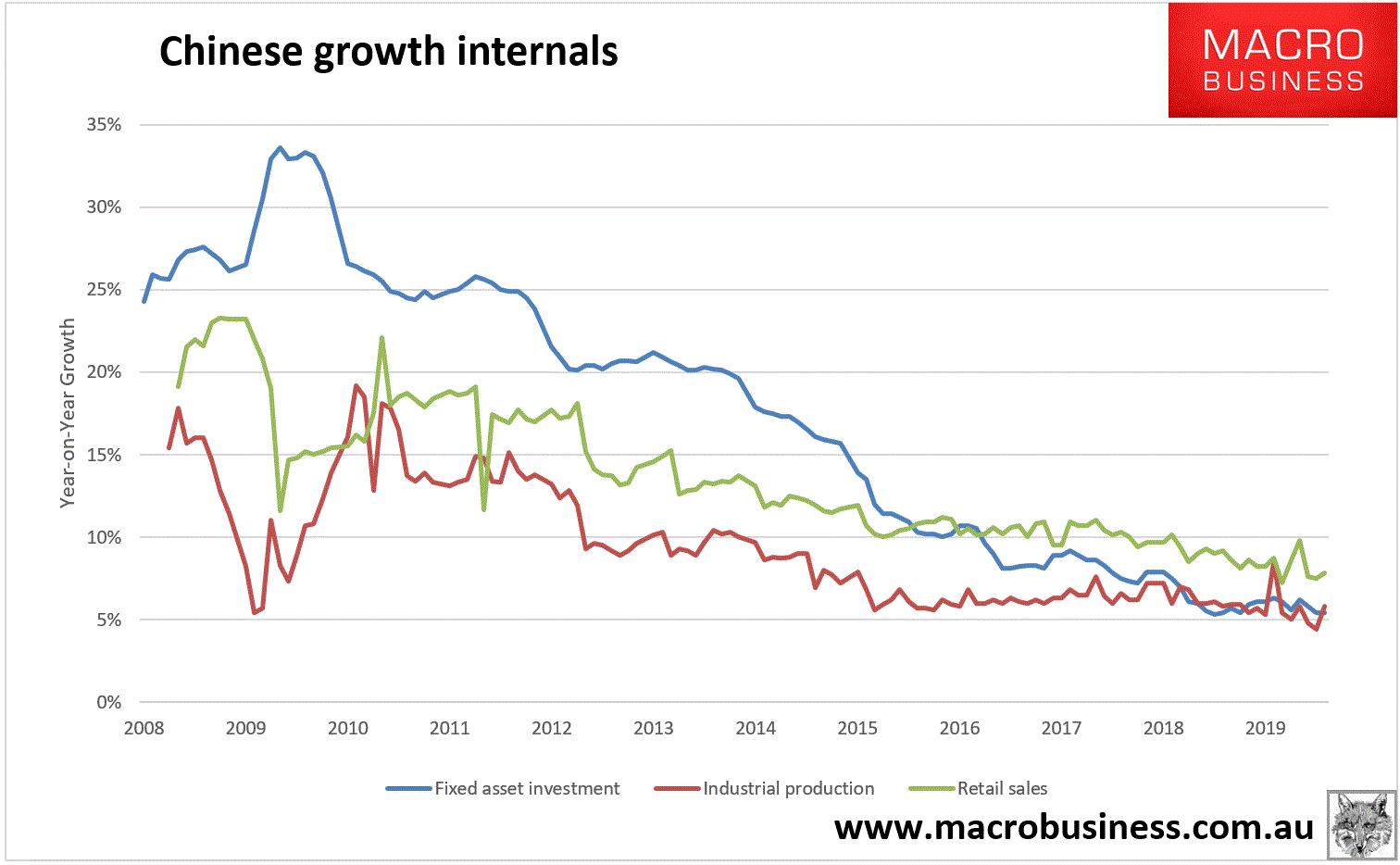 Turning to the one thing that China does well, building empty apartments, sales have been falling all year (the yellow line):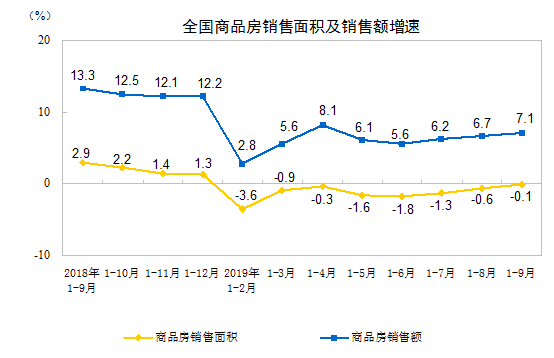 Yet starts haven't missed a beat, still up 8.6% YTD: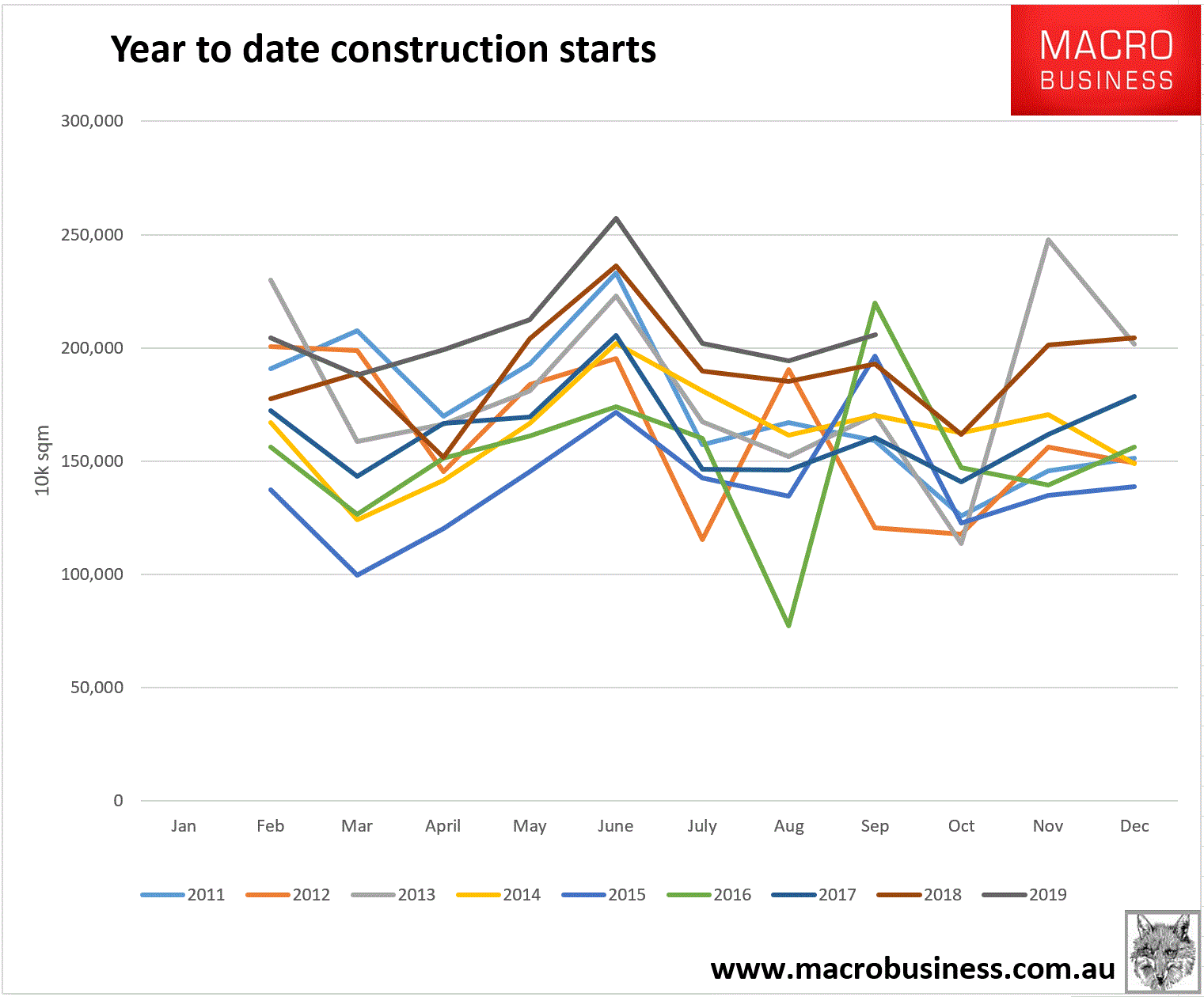 I can't explain how apartments get built when nobody buys them but, hey, that's tyrannical central planning for you.
The result for steel has been a staggering year but output slowed significantly in Q3 to a miserly 82.8mt as mill shutdowns and a glut took their toll: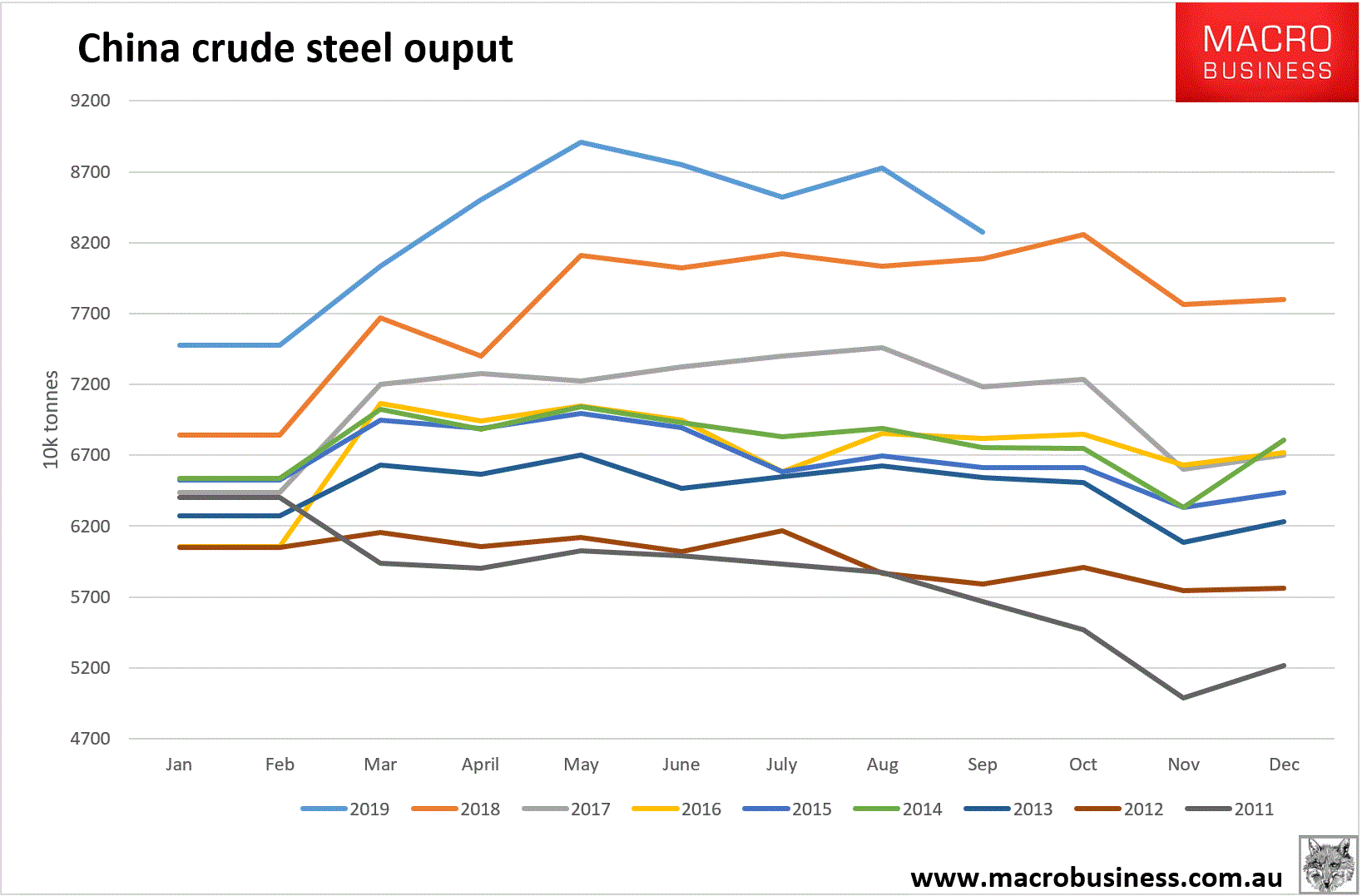 Cement continues to suggest a much weaker picture once exports and industrial reforms are abstracted: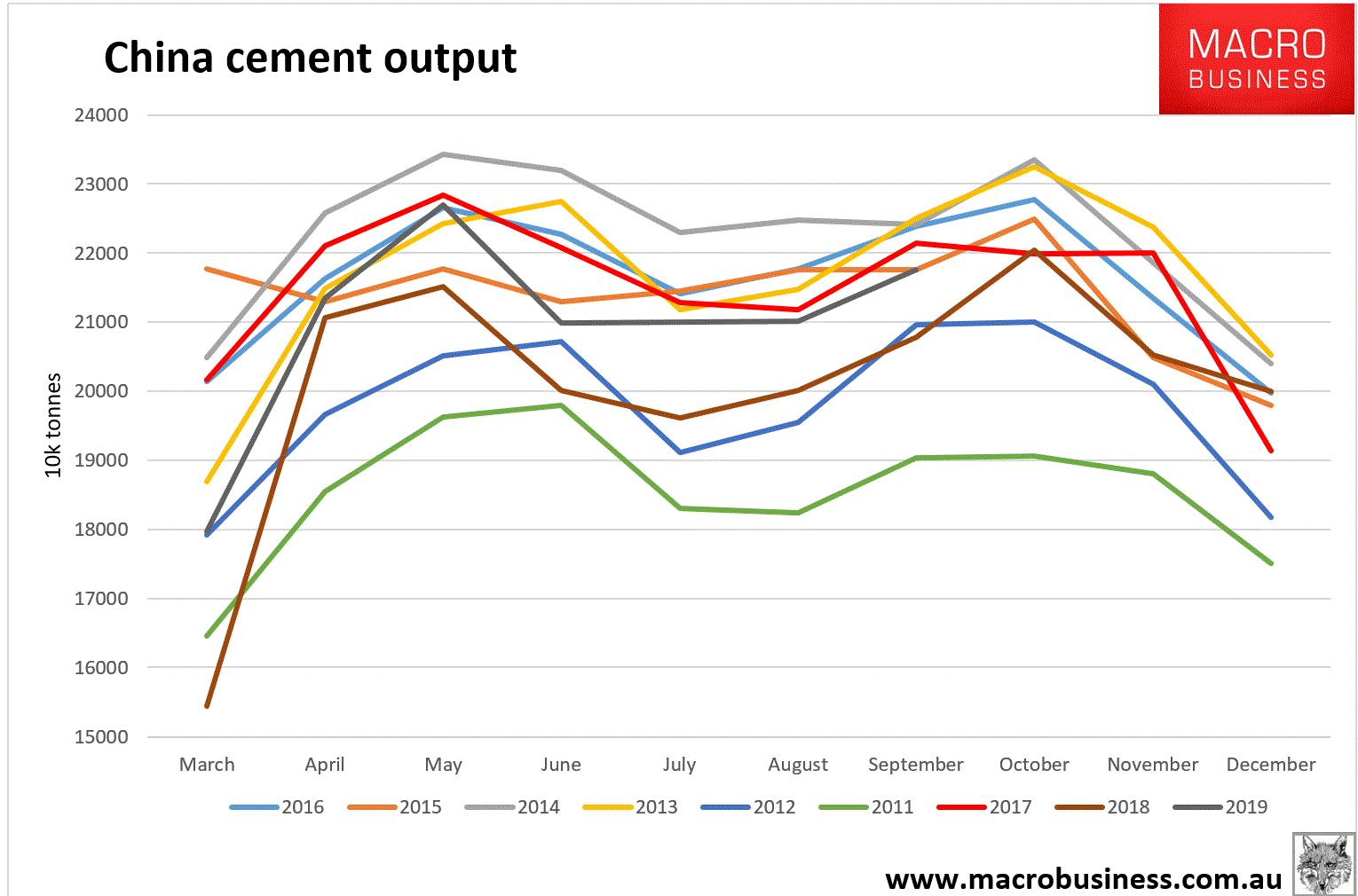 Electricity generation shifted up a gear to 4.7% YOY and 3% YTD so there is some harder evidence of a rebound in domestic demand.
The bad news is that the figures are plenty good enough to prevent any further stimulus in the near term so bulks should keep correcting on rebounding supply.
Moreover, there is still a pending slowdown in the critical real estate segment even though, god knows, there is some mysterious force that has substituted for buyers of such for much of the year.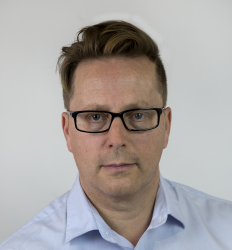 Latest posts by David Llewellyn-Smith
(see all)