So says Bloomie:
China's economic challenges have proliferated in the almost two years since Xi Jinping last convened a full meeting of the Communist Party. But politics remain at the top of his agenda.

The party's Central Committee is expected to gather behind closed doors Monday for the first time since February 2018 — the longest stretch the 200-plus-member body has gone without meeting since China began its reform era four decades ago. And Xi looks poised to pick up where he left off: solidifying control over the ruling party and the country of almost 1.4 billion people.

While such "plenums" are closely guarded affairs, state media have said party leaders would make "greater efforts in sticking to and improving the system of socialism with Chinese characteristics, as well as strengthening China's system and capacity for governance." That arcane language suggests a sweeping agenda focused on further centralizing power around the president that may include reshuffling some key leadership roles when it ends on Thursday.
More links from Sinocism:
This is all we get for the opening of the Plenum – 19th CPC Central Committee holds fourth plenary session – Xinhua

Xi Jinping, general secretary of the CPC Central Committee, delivered a work report on behalf of the Political Bureau of the CPC Central Committee and explained a draft document of the CPC Central Committee's decision on some major issues concerning how to uphold and improve the system of socialism with Chinese characteristics and advance the modernization of China's system and capacity for governance.

As China's Troubles Simmer, Xi Reinforces His Political Firewall – The New York Times – Chris Buckley

Mr. Xi has warned this year that China must prepare for "struggle," an ominous term for domestic and external challenges, and has described his goal as building an authoritarian fortress against any shocks. The meeting this week, also called the plenum, will push efforts to sharpen China's political defenses, likely including greater use of advanced technology to monitor and manage officials and citizens.

Mr. Xi laid out his proposals on the first day, according to Xinhua, China's official news agency, but no details were released.

"He's looking at this from the viewpoint of the next 30 years," said Tian Feilong, a professor of law at Beihang University in Beijing. "The system still isn't strong enough for this struggle against all kinds of external forces, because it still has many holes."

Beijing Woos U.S. and Other Foreign Companies as Trade War Takes Toll – WSJ $$

The pursuit of foreign investors comes as the Communist party elite sits down Monday for its first top policy-setting meeting, or plenum, since early last year, during which leaders will discuss their next five-year economic blueprint, according to Chinese officials involved in policy making…

At the heart of that is expected to be a revamped industrial policy to supplant their "Made in China 2025" plan, which the Trump administration has criticized as relying heavily on government subsidies and forced technology transfers from Western companies to transform China into a global technology leader.

Beijing last year began looking into a new plan that would offer foreign companies greater market access, such as by dropping existing numerical targets for market share by domestic companies.

Soul-searching for China's Communist Party elite as they consider way ahead | South China Morning Post

While the theme is about "modernising" China's governance, the word "modernisation" should not be taken at face value, said Deng Yuwen, former deputy editor of Study Times, a propaganda mouthpiece affiliated with the Central Party School, the party's top academy.

"'Modernisation' looks like it is about closing the gaps with the West, but it actually means doing it in the China way," said Deng, now a political scholar. "It is a combination of bringing more effective ways of governing and upholding what it calls 'socialism.'"

Xi's in Charge: What the Fourth Plenum Tells Us about Xi Jinping's Hold on Power | Center for Strategic and International Studies

Specific plenums have general themes, and since 1954, the Fourth Plenum has focused primarily on strengthening CCP capacity, organizational integrity, and political discipline. True to form, the upcoming meeting will focus on "upholding and improving the system of socialism with Chinese characteristics and the modernization of China's system and capacity for governance," which was the title of a document reviewed by the Politburo at its recent session and which will be submitted to the full Central Committee at the upcoming plenum. This phrase appeared in the communique of the Third Plenum of the Eighteenth Party Congress in November 2013 and then more prominently in Xi's report at the Nineteenth Party Congress in late 2017.

Amid crises, Xi seems set to uphold Party's rule at secretive China conclave – Reuters

"The fourth plenum will implement reform plans, and they will talk about how to improve governance, which is pressing," one Chinese policy insider told Reuters on condition of anonymity, because of the sensitivity of the matter.

"They need to transform the overall state governance capacity and adapt to changes in global rules and withstand stress tests from external risks," the insider said, adding that the trade war is exacerbating such pressures.

Will Chongqing party chief and Xi ally Chen Min'er be promoted at major Communist Party meeting?,- The Straits Times – Benjamin Lim

"There could be major personnel changes," one source, requesting anonymity, told The Straits Times, adding that if Mr Xi had his way, Mr Chen will join the Standing Committee.

"If Chen Min'er becomes 'crown prince', the Standing Committee could be expanded to eight members," the source said. The Standing Committee now has seven members, headed by President Xi.

Just in time for the Plenum – Book of Xi's discourses on Party's leadership published – Xinhua

The book contains 70 key discourses, extracted from speeches and other documents by Xi between November 2012 and July 2019, some of which are published for the first time.

Ensuring the Party's leadership over all work is an important part of Xi Jinping Thought on Socialism with Chinese Characteristics for a New Era.

The book, compiled by the Institute of Party History and Literature of the CPC Central Committee, is available nationwide from Sunday.

The book – 习近平同志《论坚持党对一切工作的领导》出版发行-新华网

Comrade Xi Jinping: On maintaining the Communist Party's leadership over all forms of work

A Tianjin Daily report (天津日报数字报刊平台-强化军地协作 推动国防动员和后备力量建设) on a meeting chaired by Tianjin Party Secretary Li Hongzhong on strengthening coordination between the local government and the PLA, uses the term "People's Leader 人民领袖", specifically "from the bottom of one's heart firmly trust and love general secretary Xi Jinping as the core of the Party, People's Leader, and commander-in-chief of the army 内心深处坚定对习近平总书记作为党的核心、人民领袖、军队统帅的信赖和爱戴".

That seems like a well thought out formulization, and it is worth remembering that Li Hongzhong was one of the first senior officials to push the "core" appellation for Xi. I may be beating a dead horse with too much fascination on "People's Leader", but something seems to be up with this. However, would making Xi also "People's Leader" be a sign of modernizing governance?
Certainly no apparent rush for MOAR stimulus.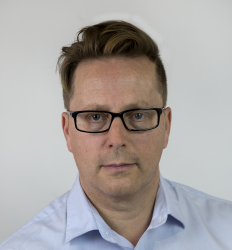 Latest posts by David Llewellyn-Smith
(see all)