CBA interest rate strategists, Jarrod Kerr and Adam Donaldson, claim that mass immigration is Australia's "fountain of youth" and will prevent housing prices from falling. From The Australian:
Back in January 2017, the interest rate strategists at the Commonwealth Bank published a Global Markets Research paper called Demography is Destiny for Interest Rates, But Immigration a Fountain of Youth. Kerr and Donaldson were the authors…

Deflation, not inflation, is listed as the biggest threat ahead…

The paper does not predict Australian house prices will fall, though. So it may not be wise for millennials to sit back and wait for them to become cheaper.

The paper makes the case that, against the trends in many other countries, Australia will still experience growth. Our differentiator is immigration, "the fountain of youth". Put simply, we are a destination of choice for China and India. The average age of our immigrant is in the mid-20s, and people at this stage in life form families and buy houses.
CBA's claim that mass immigration will prevent Australian housing from deflating is uncontroversial.
Australia's population is projected to balloon by another 17.5 million people over the next 48 years to around 43 million people, with all of this growth to come via net overseas migration (NOM):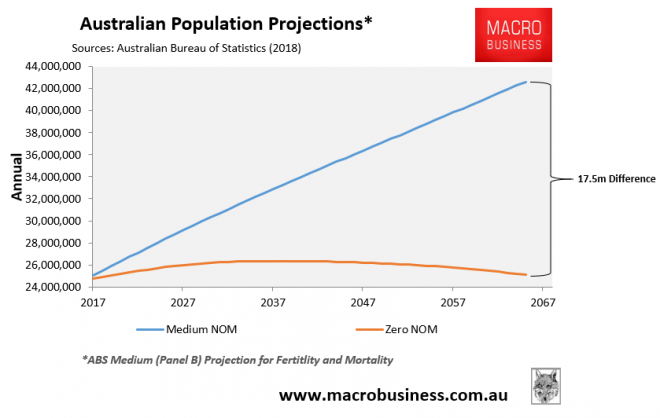 Obviously, this additional 17.5 million people will massively increase demand for housing, thus placing upward pressure on values.
Where the CBA's analysis falls short is the claim that immigration is "the fountain of youth". This fails Demography 101.
A key driver of Australia's current 'baby boomer bulge' is the mass immigration program ran in the post-war period (i.e. 1950s and 1960s):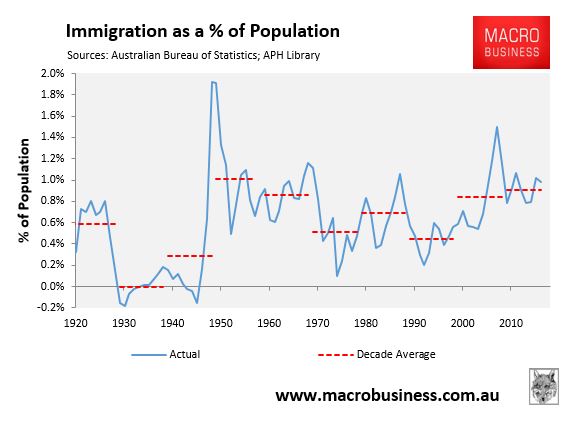 These migrants (which include my parents) have now grown old, thus adding to Australia's current ageing 'problem'. Therefore, importing more migrants to solve ageing is the equivalent of 'can-kick economics', because today's migrants will also grow old, thus creating further ageing problems in 40 year's time.
Second, the ABS' own demographic projections show that immigration is next to useless in 'younging' Australia's population. That is, if we apply a more realistic definition for the working aged population of 19 to 70 (given more kids are staying in school and older Australians are working longer), then running annual net overseas migration (NOM) of 200,000 to 280,000 delivers only 3% more working-aged Australians by 2101 than zero NOM: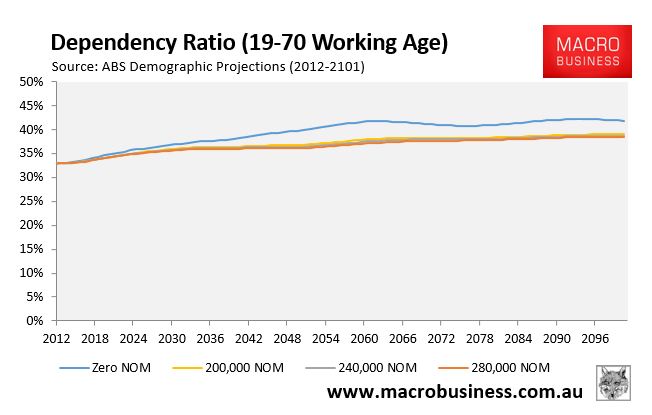 This tiny 'benefit' will only be transitory and comes at the expense of adding 150% to 200% more people to Australia's population versus zero NOM: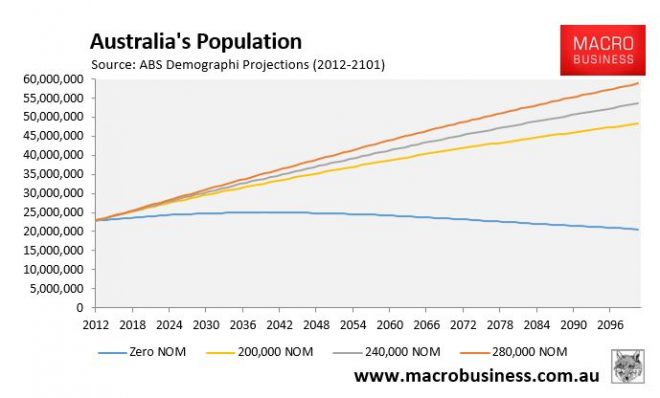 Such a massive increase in population will obviously take a massive toll on Australia's natural environment and general liveability.
Detailed counter-arguments to the CBA's "fountain of youth" claim are articulated in the research paper Three Economic Myths about Ageing: Participation, Immigration and Infrastructure, which was authored by Dr Cameron Murray and I and commissioned by Sustainable Australia.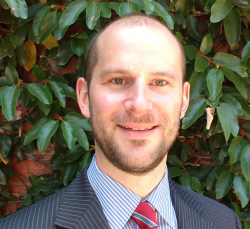 Latest posts by Unconventional Economist
(see all)