The tax cuts are clearly doing bugger all, entirely predictably, so what's the answer to a flagging economy? More of the same of course! Via AFR:
Labor, had it won, would have offered an income tax cut for people earning up to around $120,000 but would not have proceeded with the Coalition's stage two and three income tax cuts for those on higher incomes and which were scheduled to begin in 2022 and 2024 respectively.

Now, after being consigned once more to Opposition and having waved the whole tax package through the Parliament, Labor is demanding that stage two, far from being dumped, be brought forward to July 1 next year to provide economic stimulus.

On the other side of the ledger, the Coalition, which went to the election saying the tax cuts were vital to stimulate the economy as global headwinds gathered, is resisting demands for early stimulus, arguing that to move now would be a sign of panic.

It argues that it needs to return the budget to surplus this financial year as promised, not as some vanity exercise, but as insurance against a real shock should the global economic downturn worsen.
Of course, both are wrong. There is a reason that tax cuts are never used as counter-cyclical stimulus. They don't work.
The whole point of counter-cyclical stimulus – that is, a public spark of economic activity when the private cycle stalls – makes the notion absurd. When a private sector turns conservative, for whatever reason, then giving it more money only increases saving.
Hence, Keynesian counter-cyclical stimulus is supposed to be about boosting public expenditure to offset that "paradox of thrift" in the private sector.
Victoria has the right idea, via Domain:
Labourers on the West Gate Tunnel are earning close to $200,000 a year as the building industry warns that wages on state government infrastructure projects are out of control.

Figures from the Master Builders Association of Victoria show an entry level labourer working a basic 36-hour week would be earning $110,000 per year but for the industry standard 56-hour week, they would earn $195,000.

"An entry-level labourer, working no overtime, on a six-figure salary is probably getting paid more than a teacher or other workers," Master Builders Association chief executive Rebecca Casson told The Age.

"It's these incredibly high site allowances that really push wages up; these are payable regardless of any of the environmental factors on site."
Don't get me wrong. Westgate was started during the good times, such as they are, and is an appallingly badly planned project.
But, coincidentally, this is what counter-cyclical stimulus ought to look like. Money poured into black holes by the Government. Labor market windfalls all over. Waste everywhere!
That's the whole point. Showering dough into economic activity so that the private sector does not enter a death spiral of greater saving leading to lower investment, less jobs, and greater saving.
Speed and scale are the point, not efficiency. You wind it back when the private sector pulse recovers.
But no, not for L-plate Treasurer Josh Recessionberg, who worships the great and powerful surplus, also at the AFR:
The government's strong inclination is to do nothing extra before the budget in May next year.

"We really don't want to do anything this side of the budget," said one source familiar with internal deliberations.
By the time of the May Budget, the terms of trade crash will be gutting the economic outlook and the surplus will be collapsing into deep deficit. Distant Recessionberg tax cuts will be priced out. Yet he'll still face the need to spend to support economic activity near term with greater spending. Will Recessionberg spend then or cut to protect distant tax cuts, who knows?
Canberra can't even get wasting money right any more.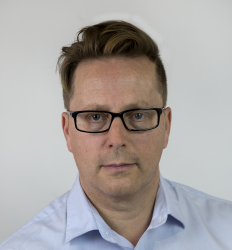 Latest posts by David Llewellyn-Smith
(see all)