Via BofAML:
Tweeting the October Global FMS

#bottomline: Oct FMS shows investor sentiment bearish despite credit & equity rally; if trade war and BREXIT fears unrealized in Q4 then macro can beat expectations validating our contrarian bullish view.

#up-in-cash: FMS cash levels up to 5.0% from 4.7%, leaving BofAML Bull & Bear Indicator at an "extreme bear" level of 1.3.

#bearishmacro: FMS global growth expectations fall to -37%, i.e. low vs -60 to 80 range of past 25 years; record 9/10 say its "late-cycle", record say "fiscal policy too restrictive".

#greenshoots: 1-year high in FMS respondents saying companies should use cash to "increase capex"; and rising expectations for EPS, yield curve steepening and value outperforming growth; investor sentiment showing a few "green shoots".

#tailrisks: 40% say trade war biggest tail risk vs 13% for monetary policy impotence and bond market bubble; 75% say "ending trade war" is most bullish catalyst for stocks in next 6 months, followed by German fiscal stimulus.

#crowdedtrades: FMS most crowded trade is "long US treasuries" (41%), then "long US tech/growth stocks" (24%); FMS says European govt bonds most overvalued asset class.

#longs&shorts: FMS investors (Chart 1) are long cash, REITs, staples, US, pharma (deflation plays), and short energy, UK, industrials, equities, sterling (inflation plays).

#extremes: FMS investors most overweight consumer staples since May'13, most UW materials since Feb'16, highlighting huge skew toward deflation not inflation plays.

#2020s: which equity market outperforms in next decade…FMS investors say EM 30%, US 22%, China 17%, EU 15%, Japan 6%, UK 3%; clear EM over EAFE preference.

#contrariantrades: Q4 rise in rates or growth is unanticipated…long stocks-short cash, long UK energy-short US REITs, short pharma-long industrials.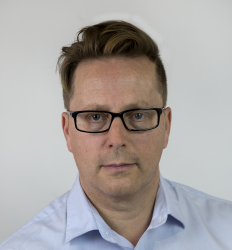 Latest posts by David Llewellyn-Smith
(see all)