Yesterday we reported how the Harvard Kennedy School's Center for International Development has ranked the Australian economy amongst the least sophisticated, with Harvard labelling Australia "rich, dumb and getting dumber".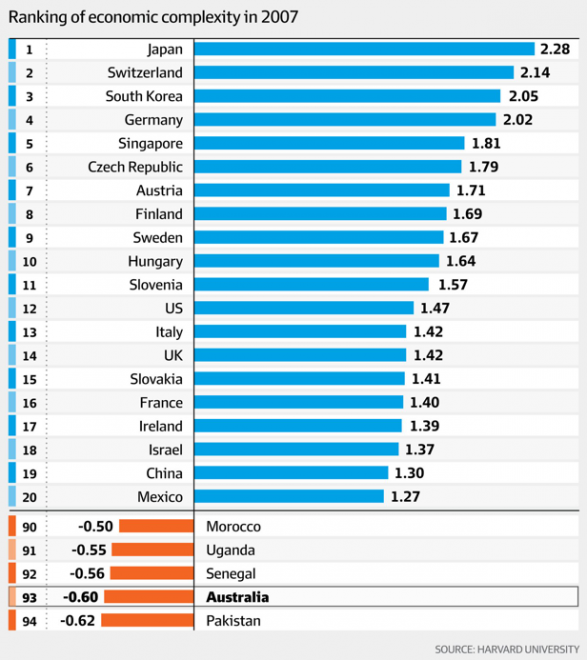 Today, a variety of mainstream Australian economists have addressed Harvard's rankings, with some dismissing the findings and others showing concern. From The AFR:
There are 937 words left in this subscriber-only article.