With this week's release of dwelling commencements and completions data for the June quarter, it's once again time to examine how Australia's dwelling supply is tracking against population growth.
The below charts track the following, which are based on the latest available quarterly data:
Dwelling approvals to June 2019;
Dwelling commencements to June 2019;
Dwelling completions to June 2019; and
Population change to March 2019.
First, the national picture shows that both dwelling approvals and commencements have completions have collapsed. Completions have also just peaked, whereas population growth was strong at 388,800 in the year to March 2019: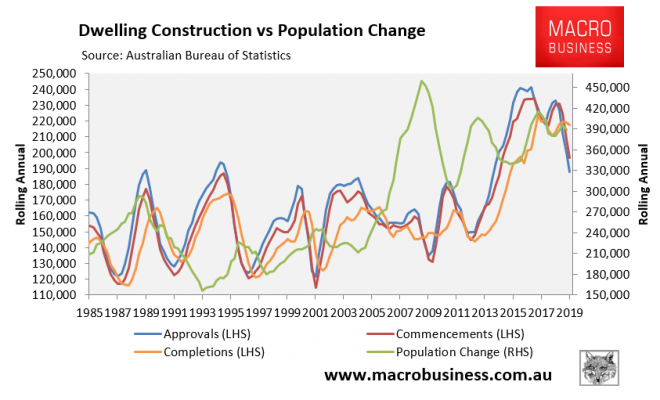 Overall, dwelling construction is facing an epic bust at the same time as population growth continues to run rampant.
Next is NSW, where after lifting to unprecedented levels, both approvals and commencements have collapsed. However, completions have just peaked, whereas population growth remains strong: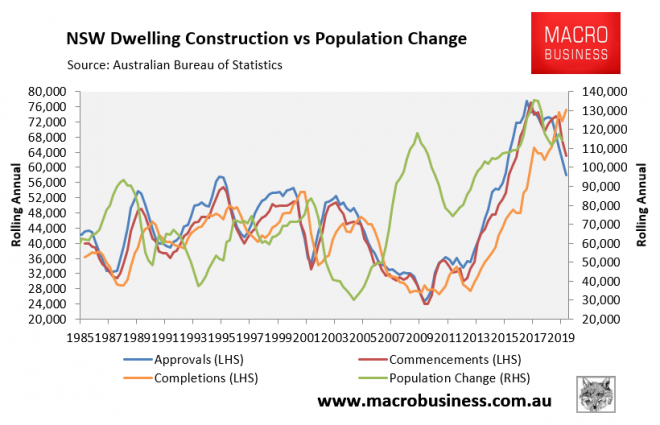 In VIC, both dwelling approvals and commencements are crashing, whereas completions look to have peaked in the June quarter. Population growth is still turbo-charged, albeit has moderated slightly: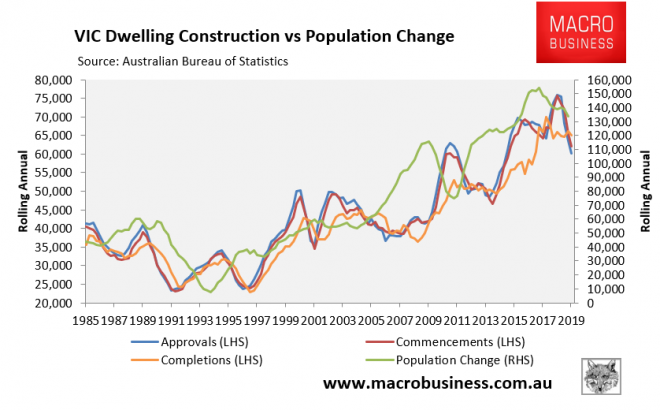 In QLD, dwelling approvals and commencements are also crashing, with completions following closely behind. By contrast, population growth into QLD has risen strongly over recent quarters: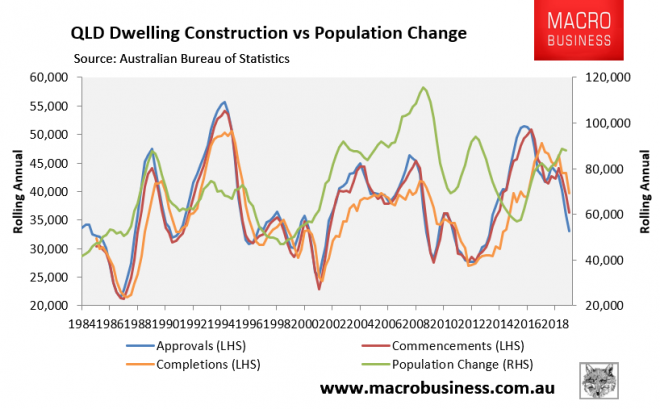 The construction cycle in WA continues to unwind abruptly with approvals, commencements and completions all plummeting. Meanwhile, population growth has rebounded after crashing recently; albeit remains at very low levels: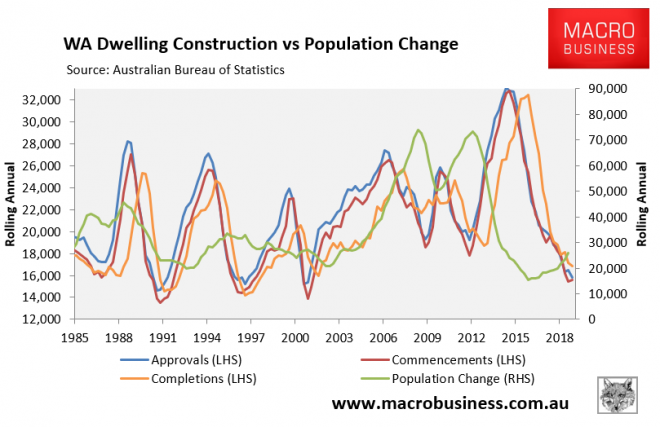 SA's housing market was headed into oversupply. However, the situation is changing with population growth accelerating just as dwelling approvals and commencements are falling: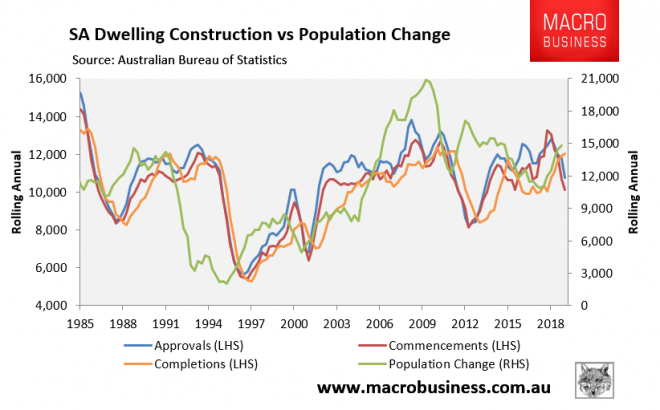 To summarise, while the housing market hit oversupply recently as the plethora of homes were completed, the collapse in dwelling approvals and commencements suggests that construction will bust from now into 2021.
Other things equal, this points to higher rents in the future; although this will also depend on what happens to wage growth and unemployment, which will be hit hard as construction jobs retrench: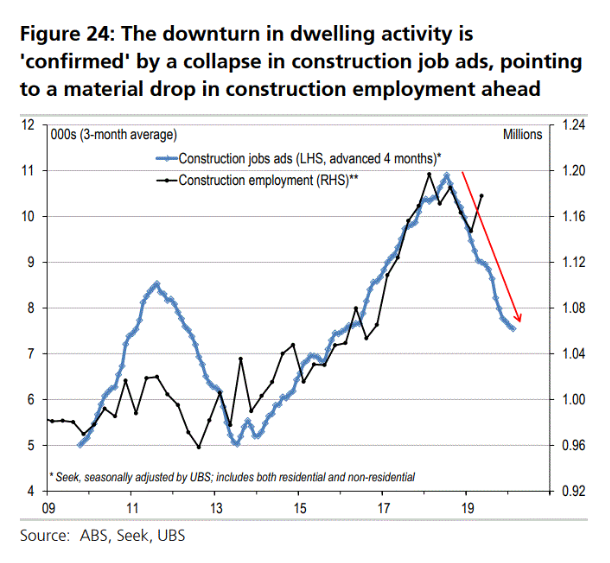 Leith van Onselen is Chief Economist at the MB Fund and MB Super. Leith has previously worked at the Australian Treasury, Victorian Treasury and Goldman Sachs.
Latest posts by Leith van Onselen (see all)