See the latest Australian dollar analysis here:
DXY was down last night as EUR lifted: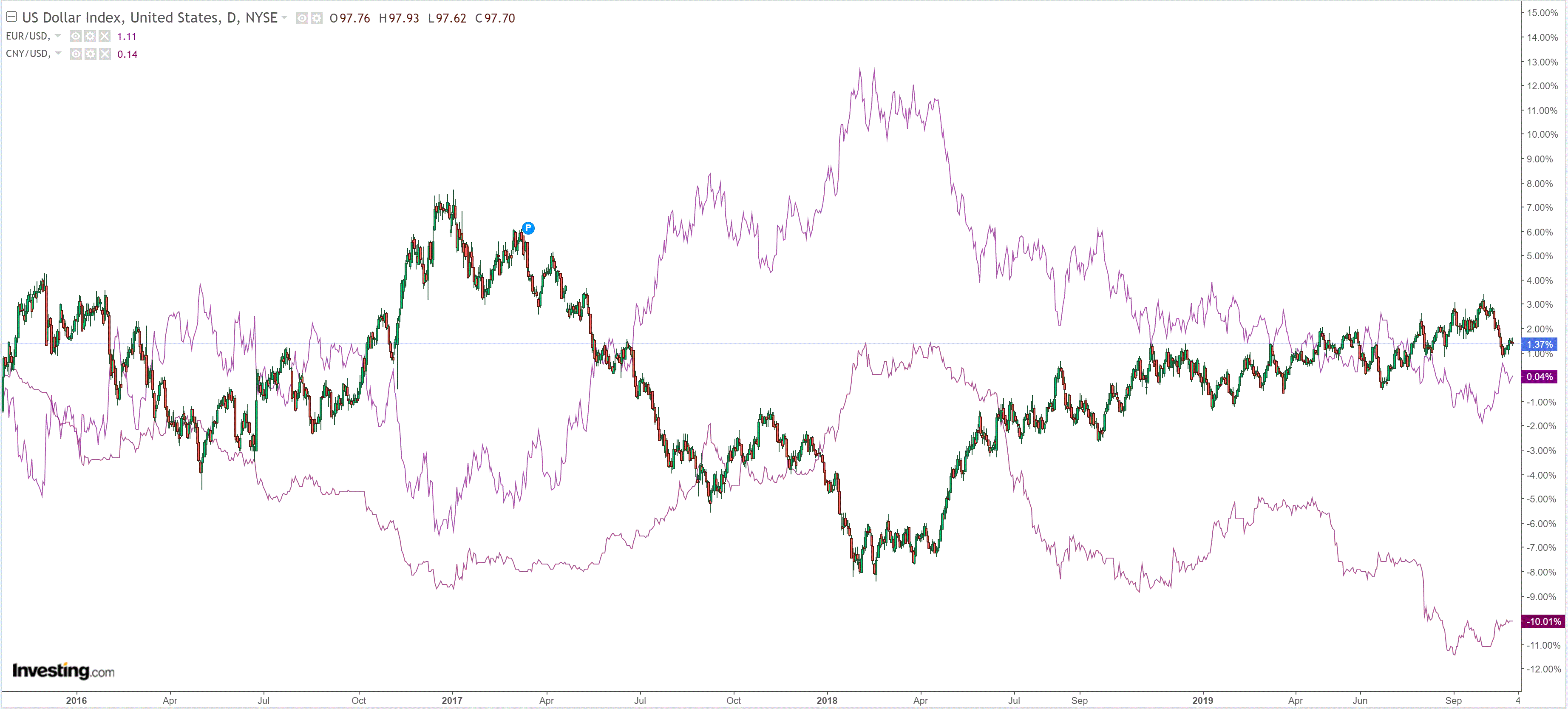 The Australian dollar was universally strong: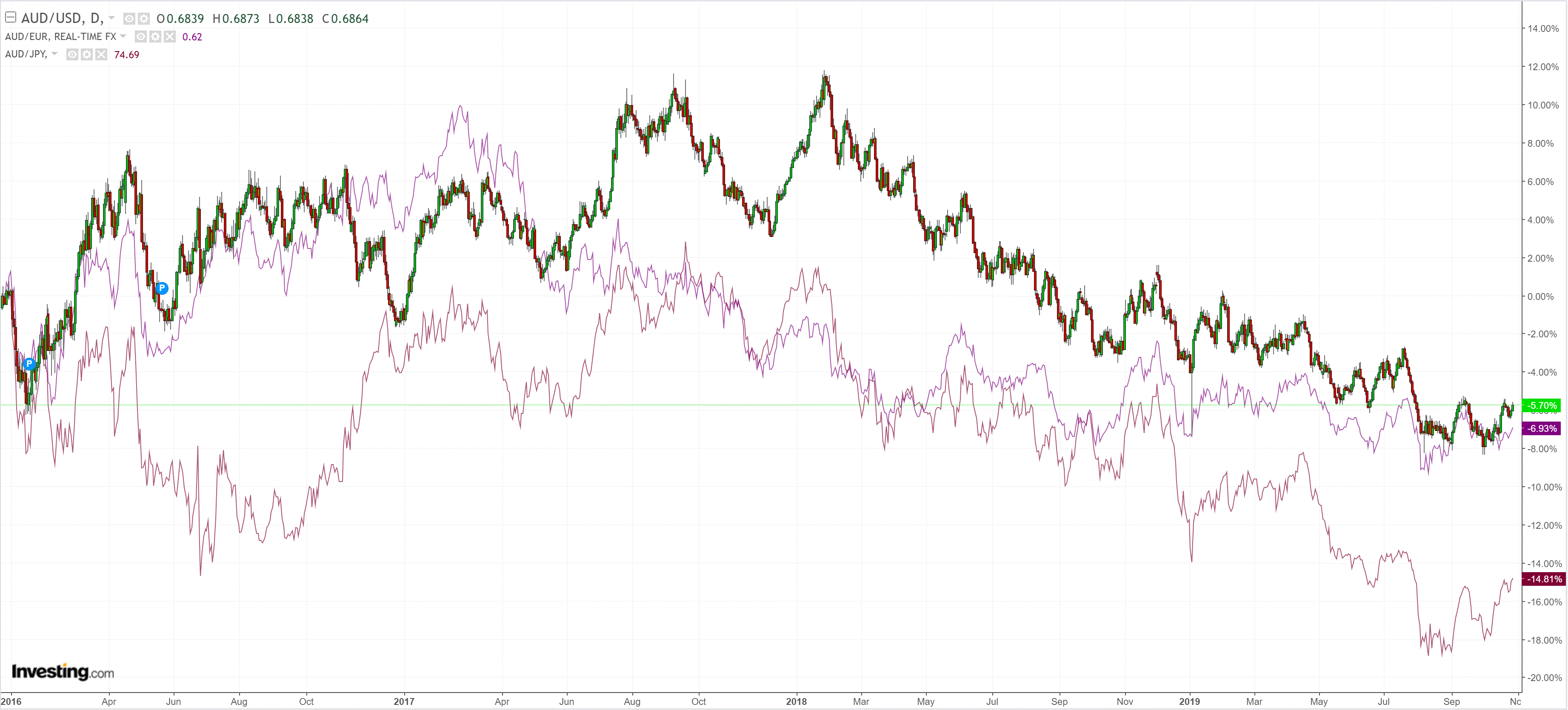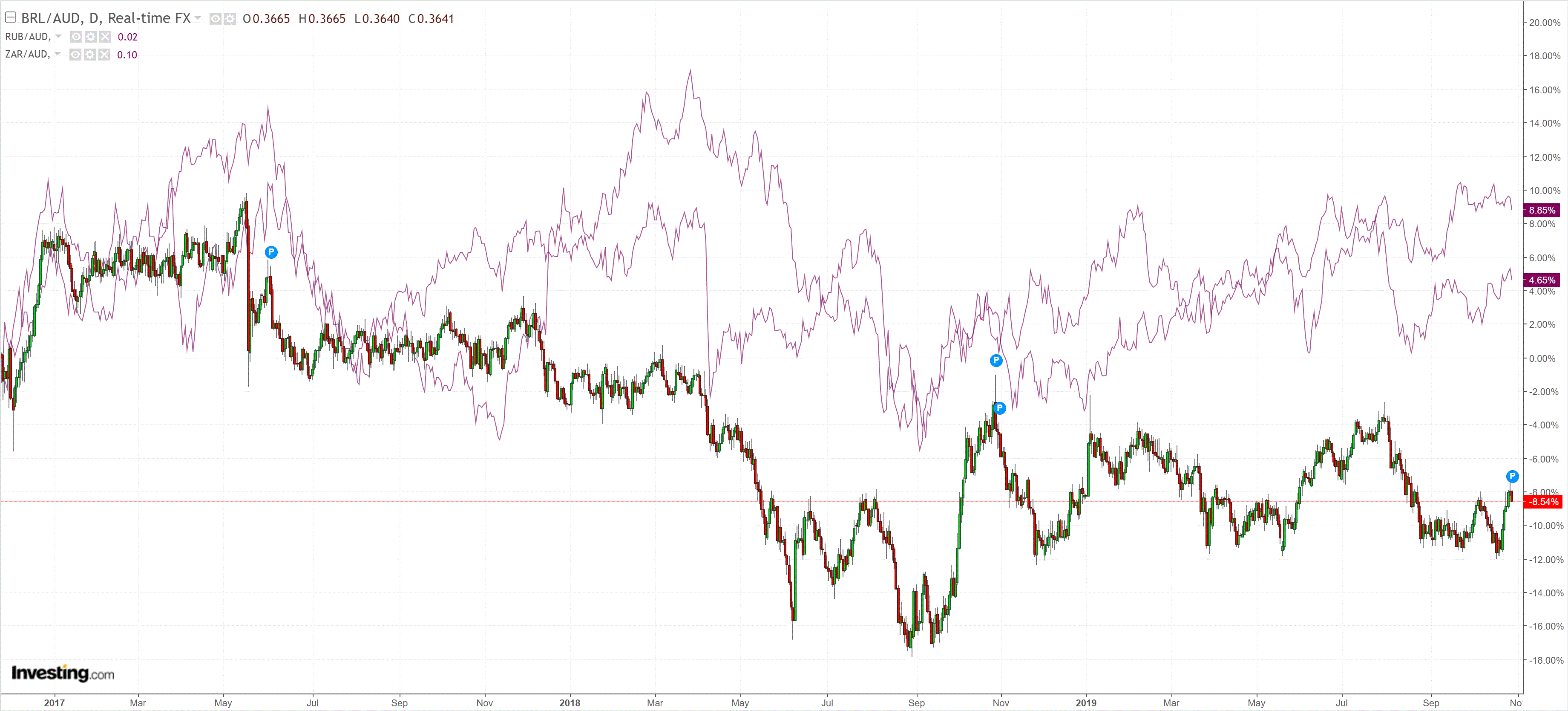 Gold fell: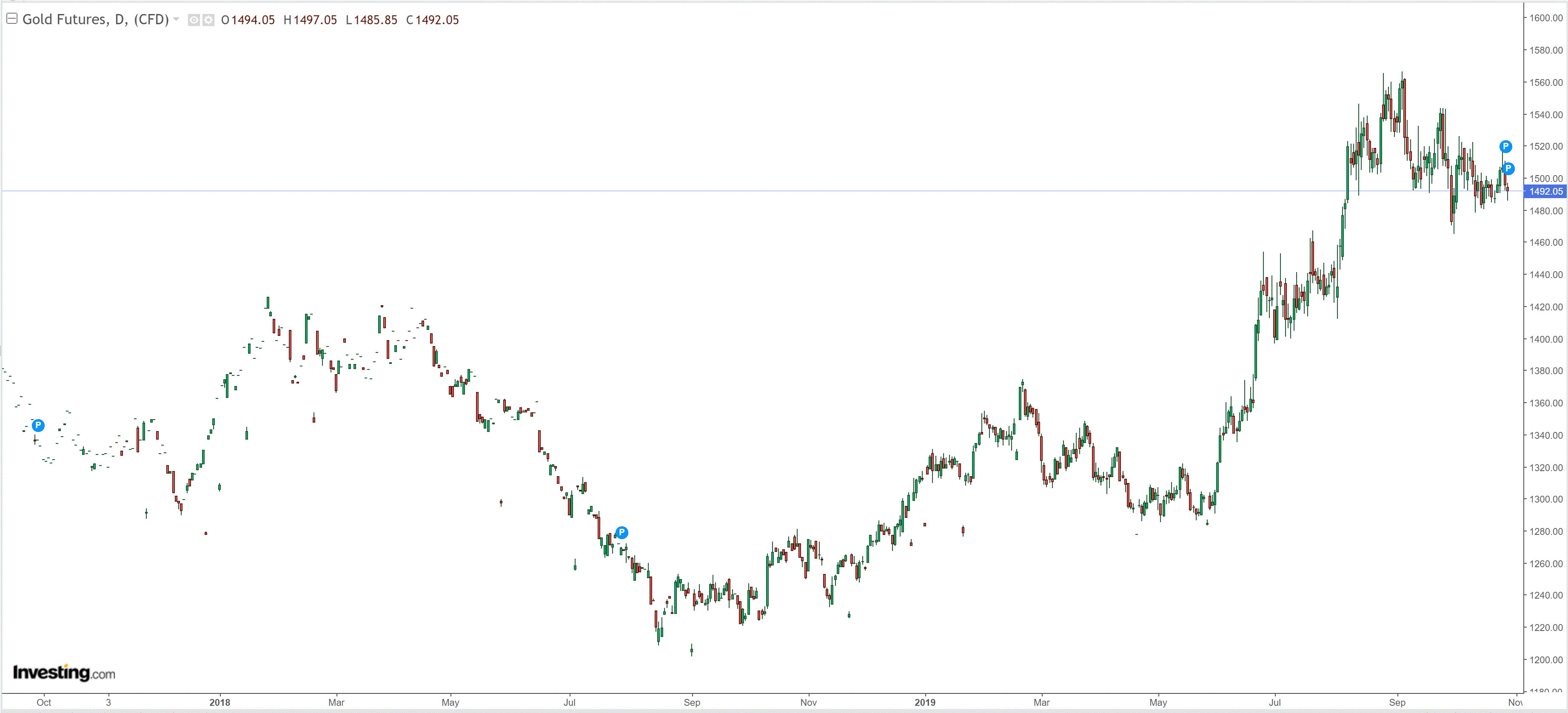 Oil fell: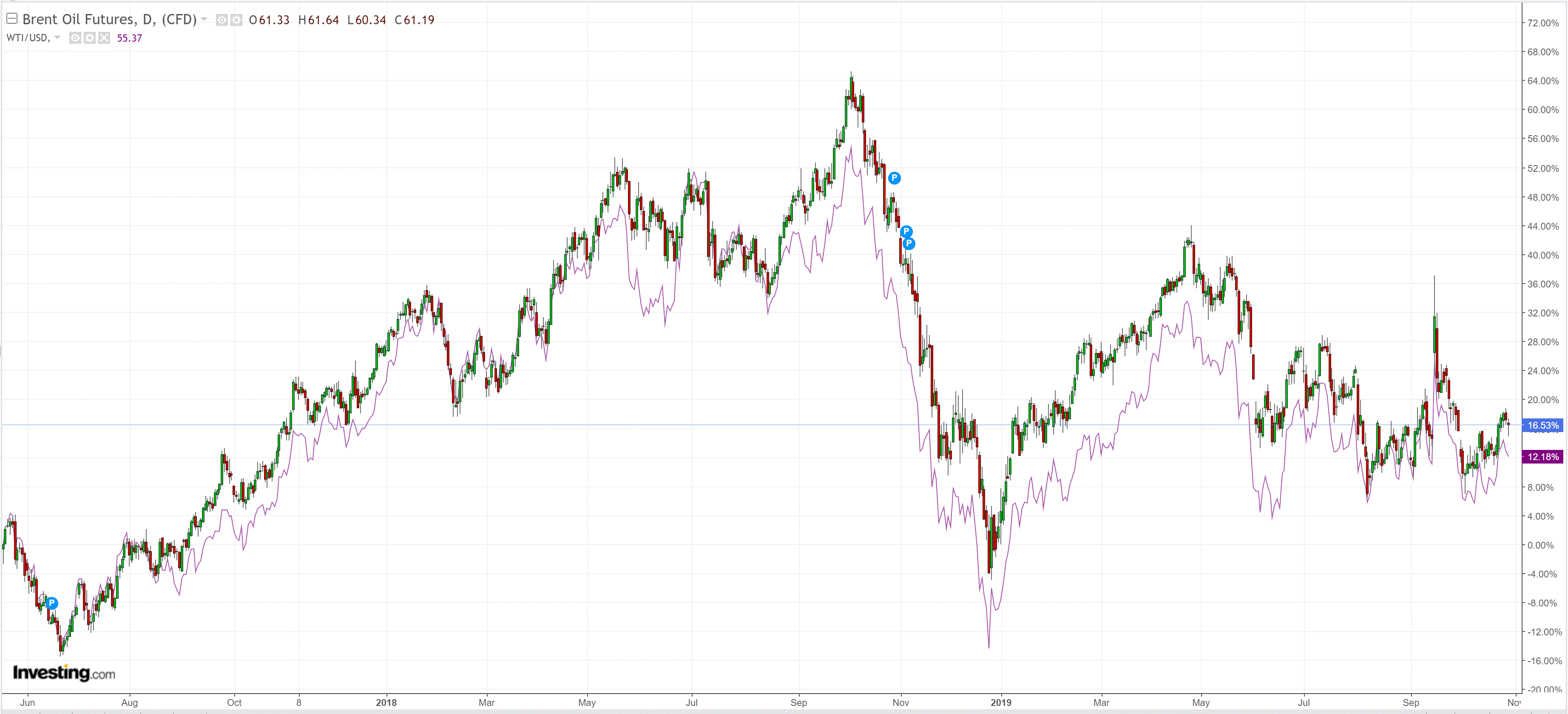 Metals did better: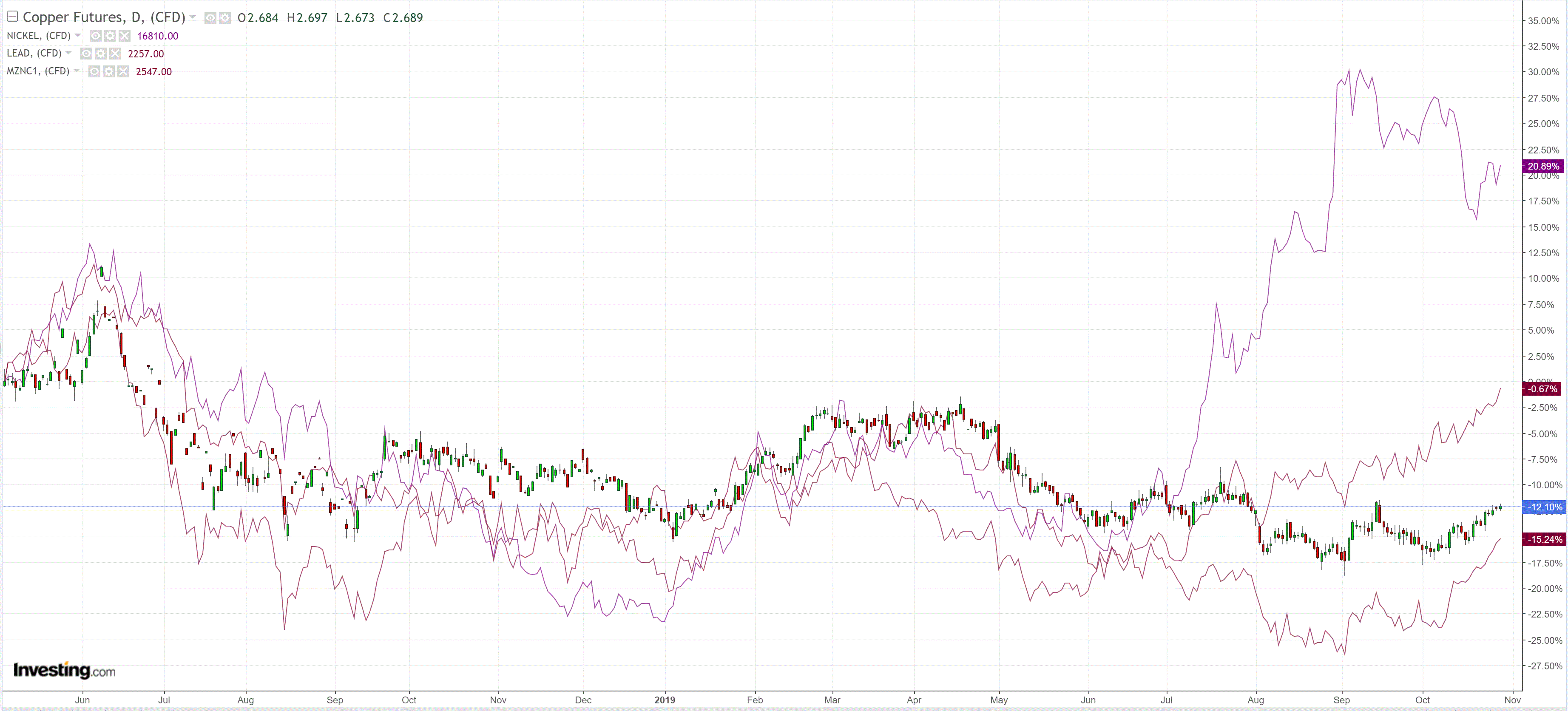 But not miners: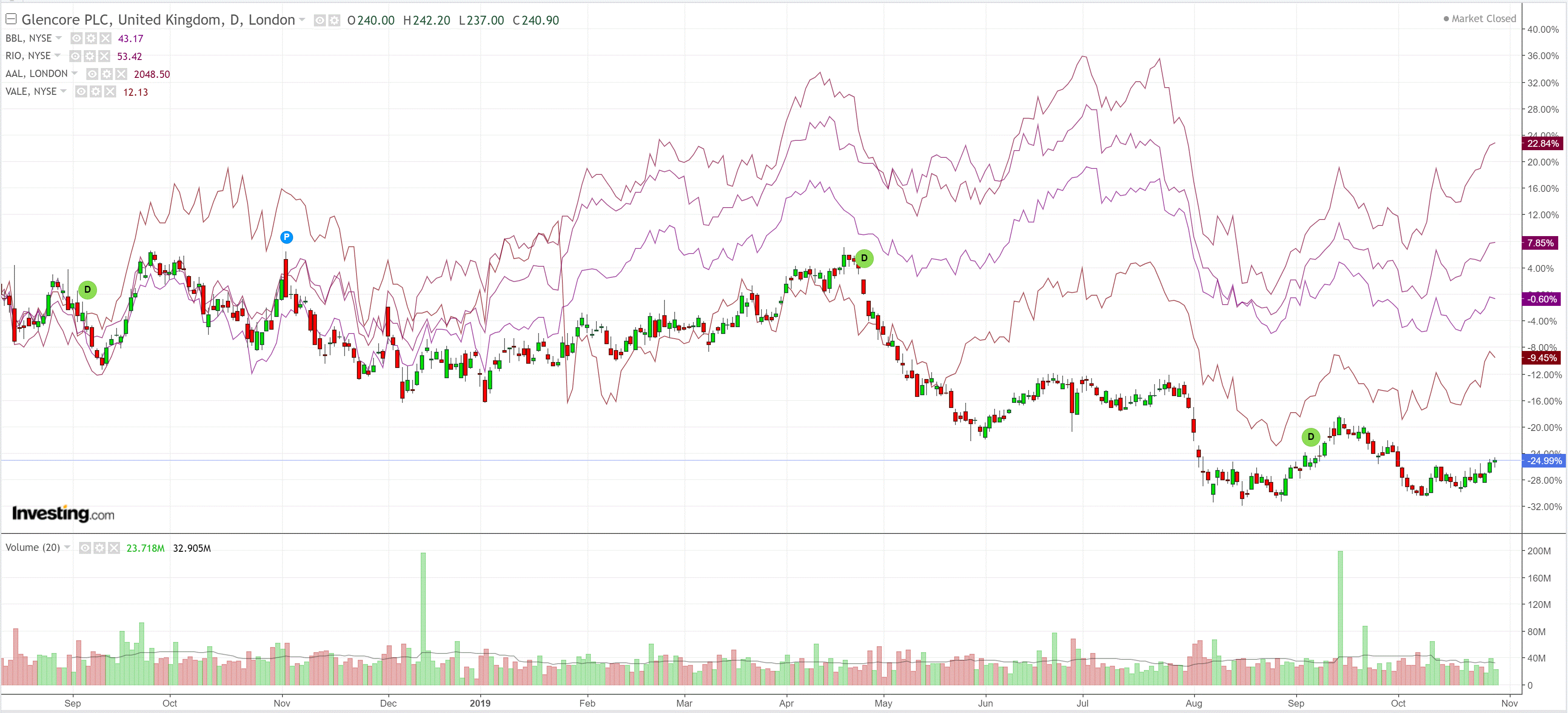 Nor EM stocks: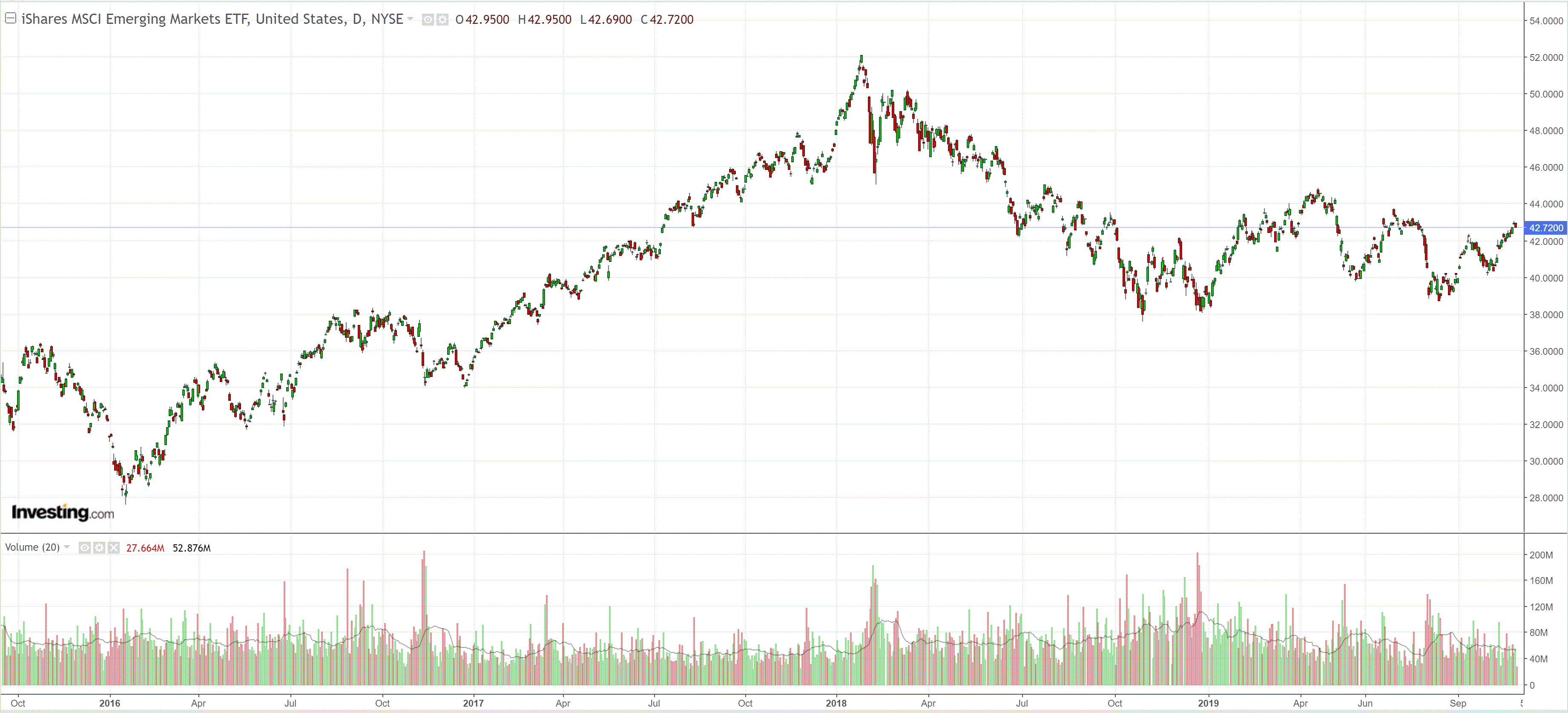 Junk was mixed: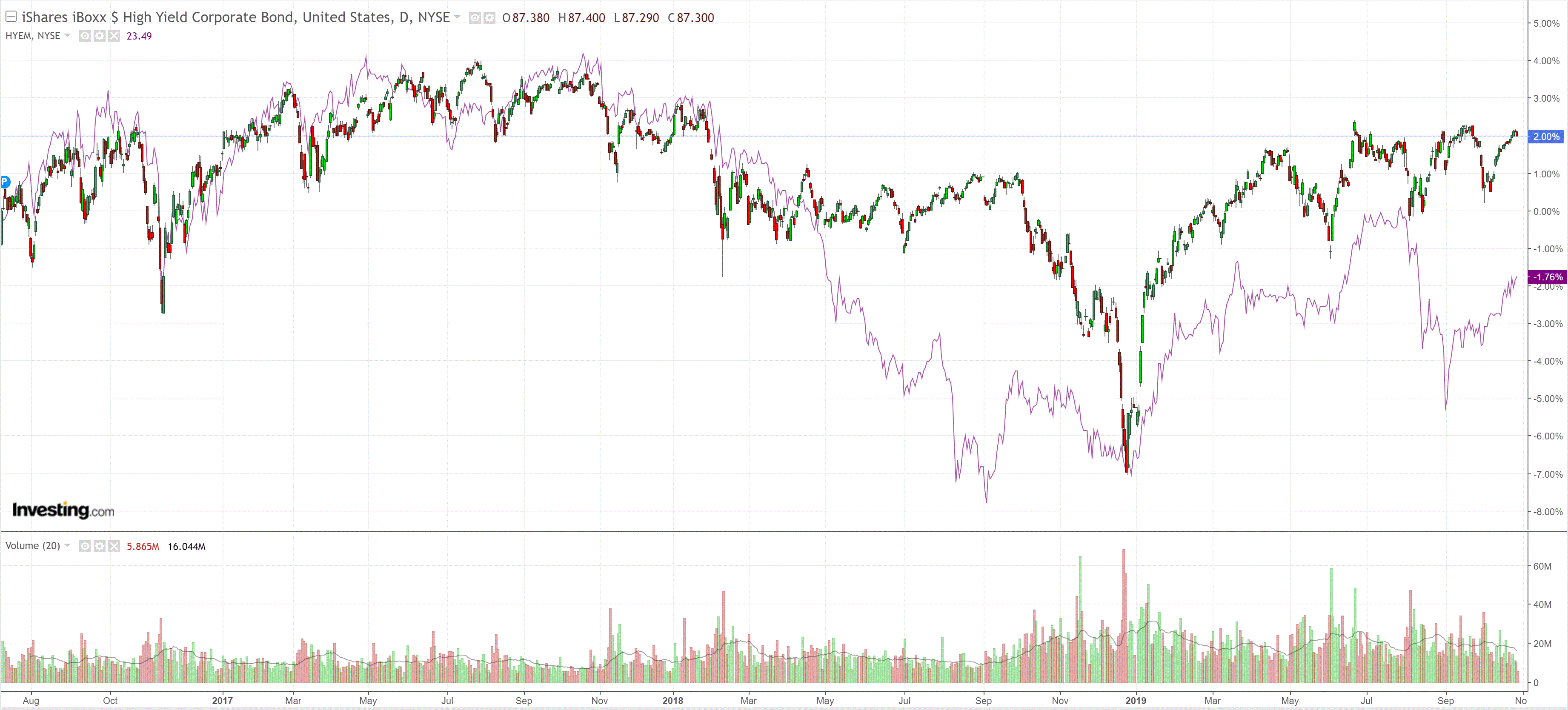 Bonds were bid: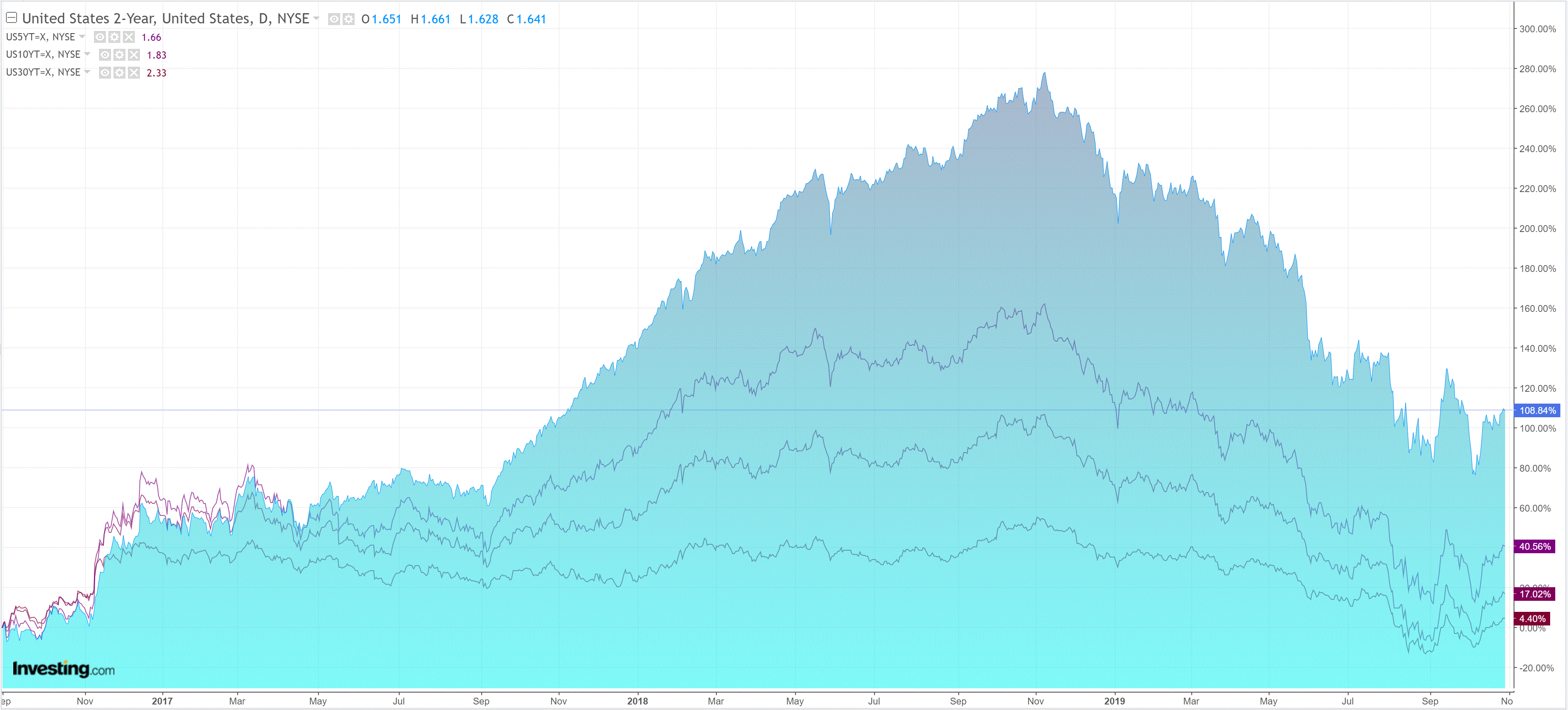 Except Australia: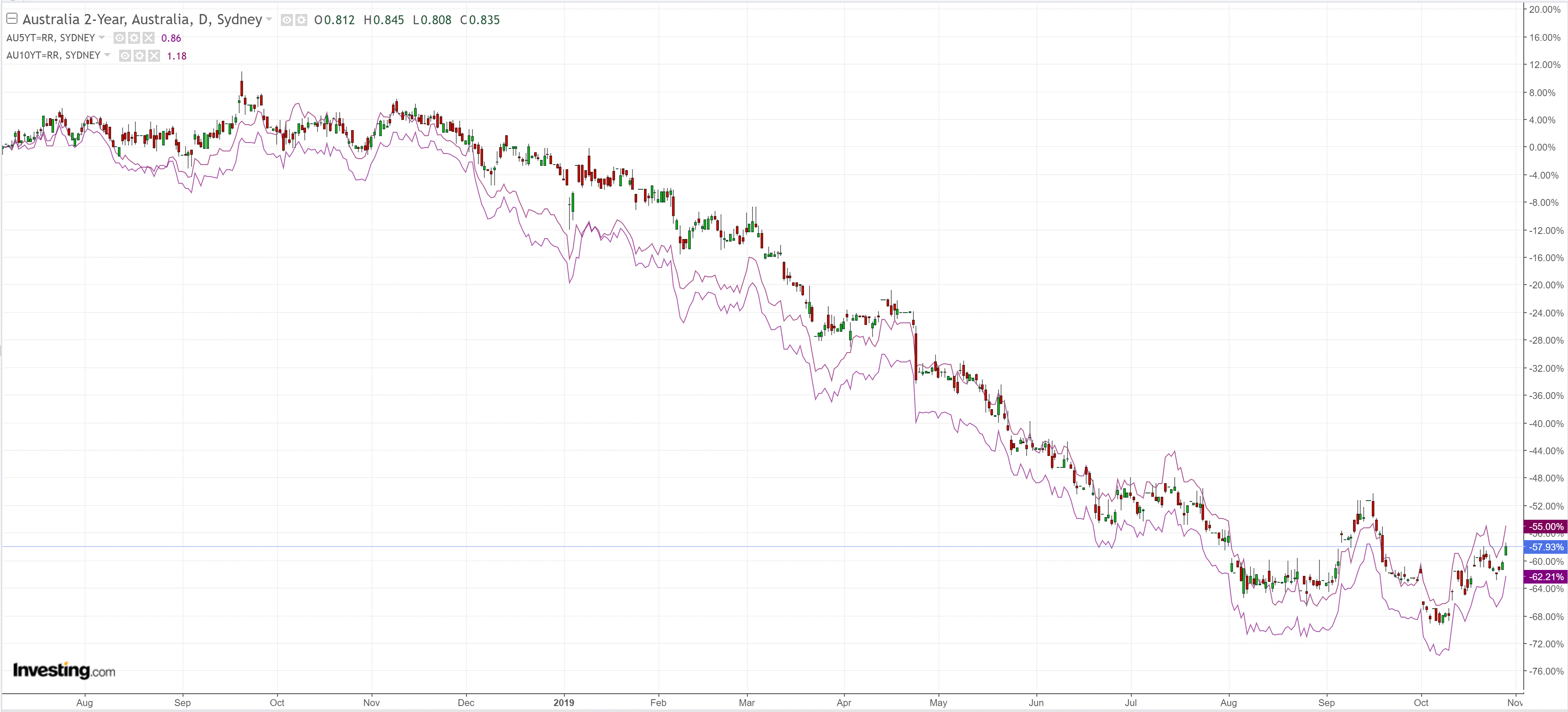 And stocks fell: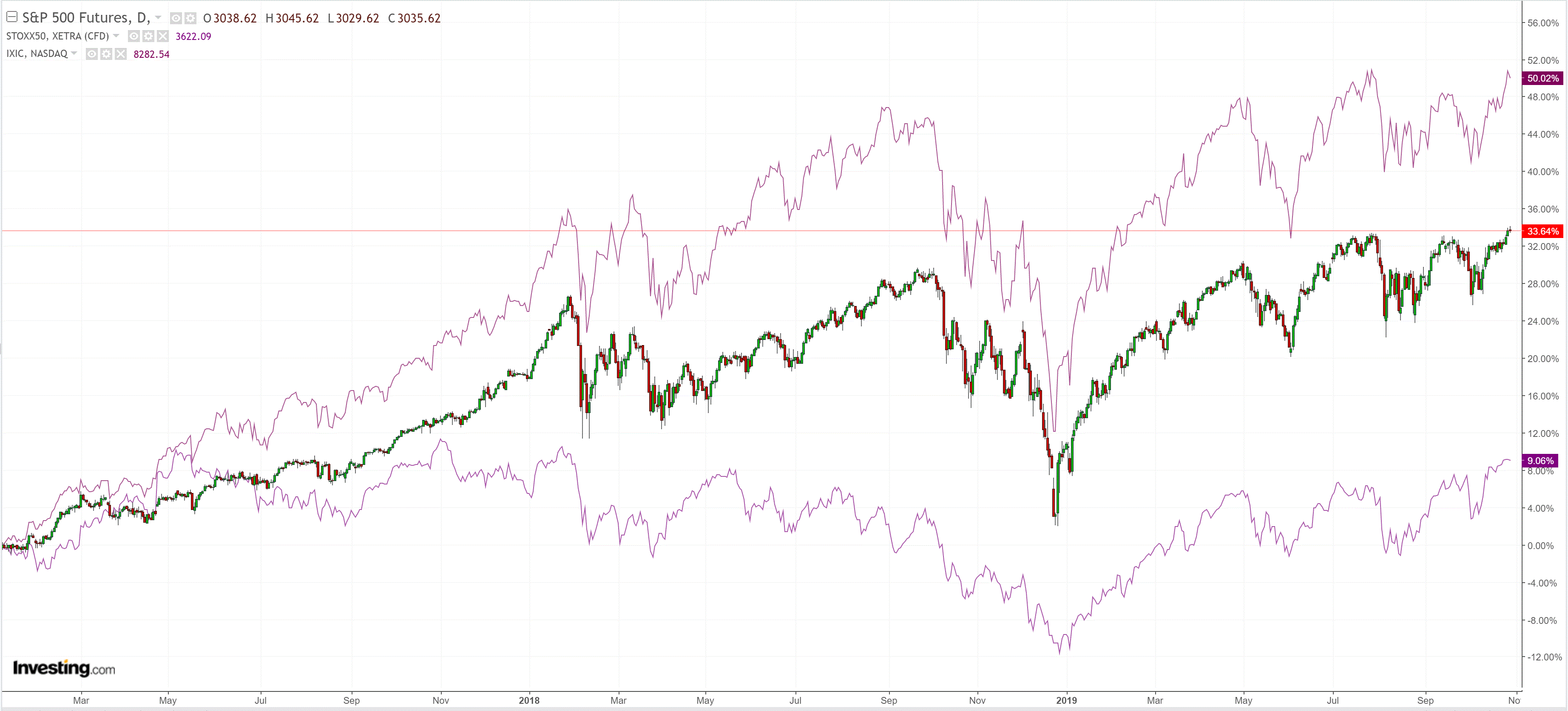 The big driver on the night was Brexit, via the BBC:
Boris Johnson's 12 December election plan has cleared its first hurdle as MPs backed it.

The prime minister can only hold an election with the support of MPs – who have blocked it three times.

One proposed change that will be considered is a call by Labour – backed by the other opposition parties – to hold the poll three days earlier on 9 December.

This, they argue, would ensure that university students are more likely to be able to take part because it would still be in term time.

MPs will vote on this amendment and one calling for the poll to be pushed back to 20 May before being asked to give their final approval to a 12 December poll at about 20:00 GMT.

With an election on the horizon, Mr Johnson has moved to heal wounds in the party by restoring the whip to roughly half of the 21 Tory MPs disciplined in September for rebelling over efforts to block a no-deal Brexit.

The 10 being reinstated are: Alistair Burt, Caroline Nokes, Greg Clark, Sir Nicholas Soames, Ed Vaizey, Margot James, Richard Benyon, Stephen Hammond, Steve Brine, and Richard Harrington.

It means they are free to stand as Conservatives in their constituencies if new candidates have not since been chosen. Some of the 10, including Sir Nicholas and Mr Burt, have previously said they would be retiring.

However, former chancellors Ken Clarke and Philip Hammond and former justice secretary David Gauke have not been brought back into the fold.

If the bill is passed unchanged, Parliament will be dissolved on 6 November ahead of what is set to be a five-week campaign.

Labour has, against the wishes of many of its MPs, shifted to supporting a December election and with that, it means we are on for the first December general election in decades.

The prime minister hopes this will give him a victory at the polls that would allow him rapidly to get his Brexit deal through Parliament and the UK out of the EU.

The Labour leader hopes for a souped-up version of his move forward at the 2017 election that would mean, contrary to the view of many of his own MPs, his project can continue and build.

The Lib Dems and SNP hope for a chance to stop Brexit happening, and expand their own political positions at a junction for the country.

But none of the parties can be remotely sure of what will happen next.
The most likely outcome is a Tory victory, perhaps in coalition with the Brexit Party: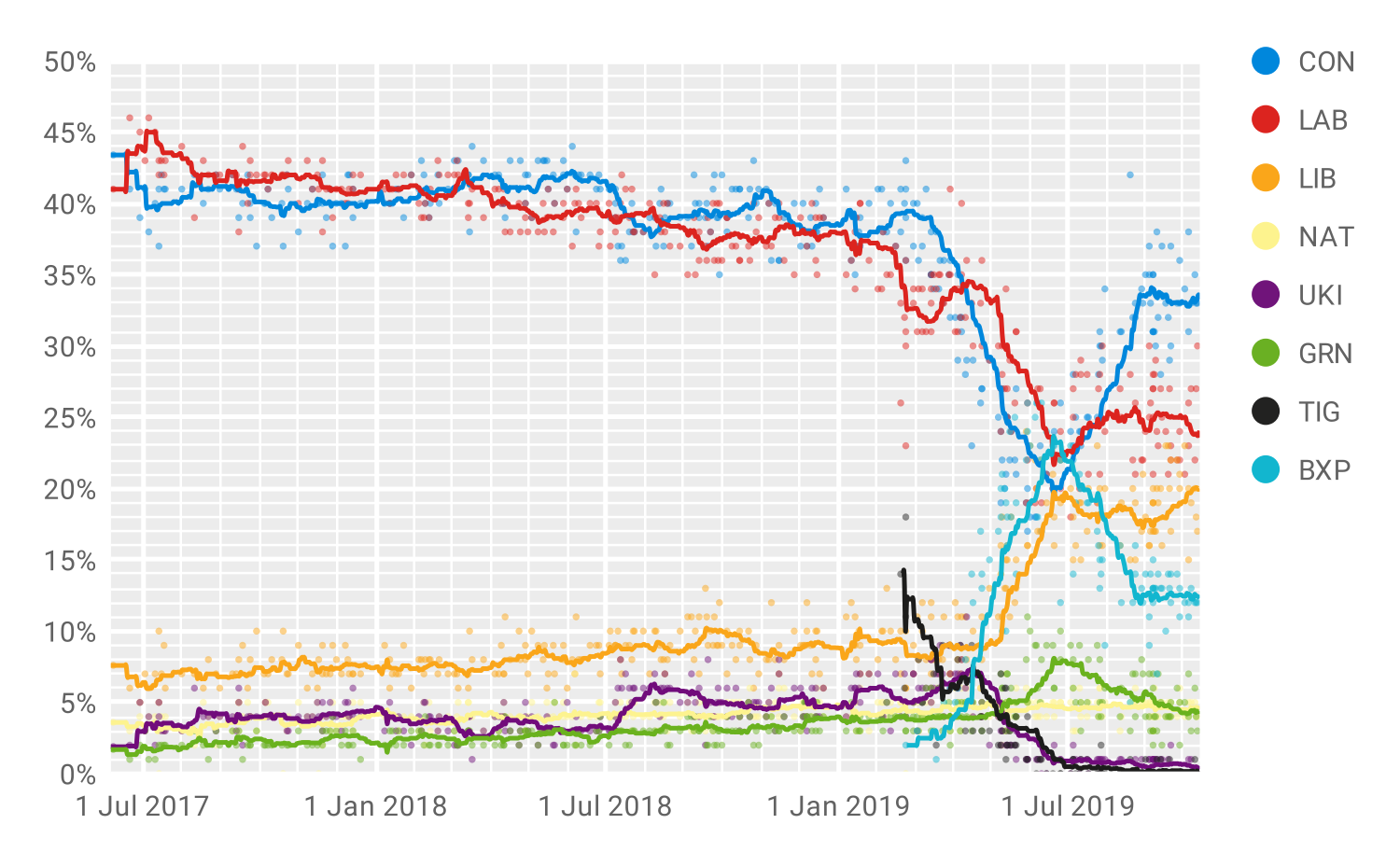 I'm not sure what there is to celebrate here. Breaking the impasse one way or another, I suppose.
Meanwhile, in economic news, the US is still slogging through its slowdown with property leading the way. Prices are tentatively bottoming:
The S&P CoreLogic Case-Shiller U.S. National Home Price NSA Index, covering all nine U.S. census divisions, reported a 3.2% annual gain in August, up from 3.1% in the previous month. The 10-City Composite annual increase came in at 1.5%, down from 1.6% in the previous month. The 20-City Composite posted a 2.0% year-over-year gain, no change from the previous month.
As sales pick up with lower rates:
Pending home sales grew in September, marking two consecutive months of increases, according to the National Association of Realtors. The four major regions were split last month, as the Midwest and South recorded gains but the Northeast and West reported declines in month-over-month contract activity.

The Pending Home Sales Index (PHSI), a forward-looking indicator based on contract signings, rose 1.5% to 108.7 in September. Year-over-year contract signings jumped 3.9%. An index of 100 is equal to the level of contract activity in 2001.
This is a major reason I do not think that US long bond yields can rise. The slightest tightening will land hard on the US property market:
And drag the consumer economy into the supply side funk: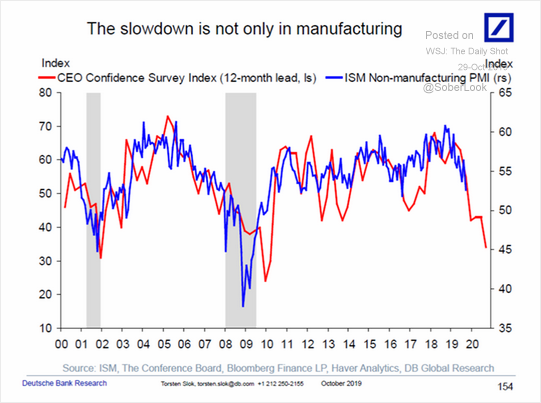 So, despite some lifting of fears around MB's four horsemen shocks – Brexit, HK, trade war and oil – global long bonds ought still to be bid.
And the Australian dollar not get very far.
David Llewellyn-Smith is Chief Strategist at the MB Fund and MB Super. David is the founding publisher and editor of MacroBusiness and was the founding publisher and global economy editor of The Diplomat, the Asia Pacific's leading geo-politics and economics portal.

He is also a former gold trader and economic commentator at The Sydney Morning Herald, The Age, the ABC and Business Spectator. He is the co-author of The Great Crash of 2008 with Ross Garnaut and was the editor of the second Garnaut Climate Change Review.
Latest posts by David Llewellyn-Smith (see all)