See the latest Australian dollar analysis here:
DXY sank last night as EUR and CNY ran: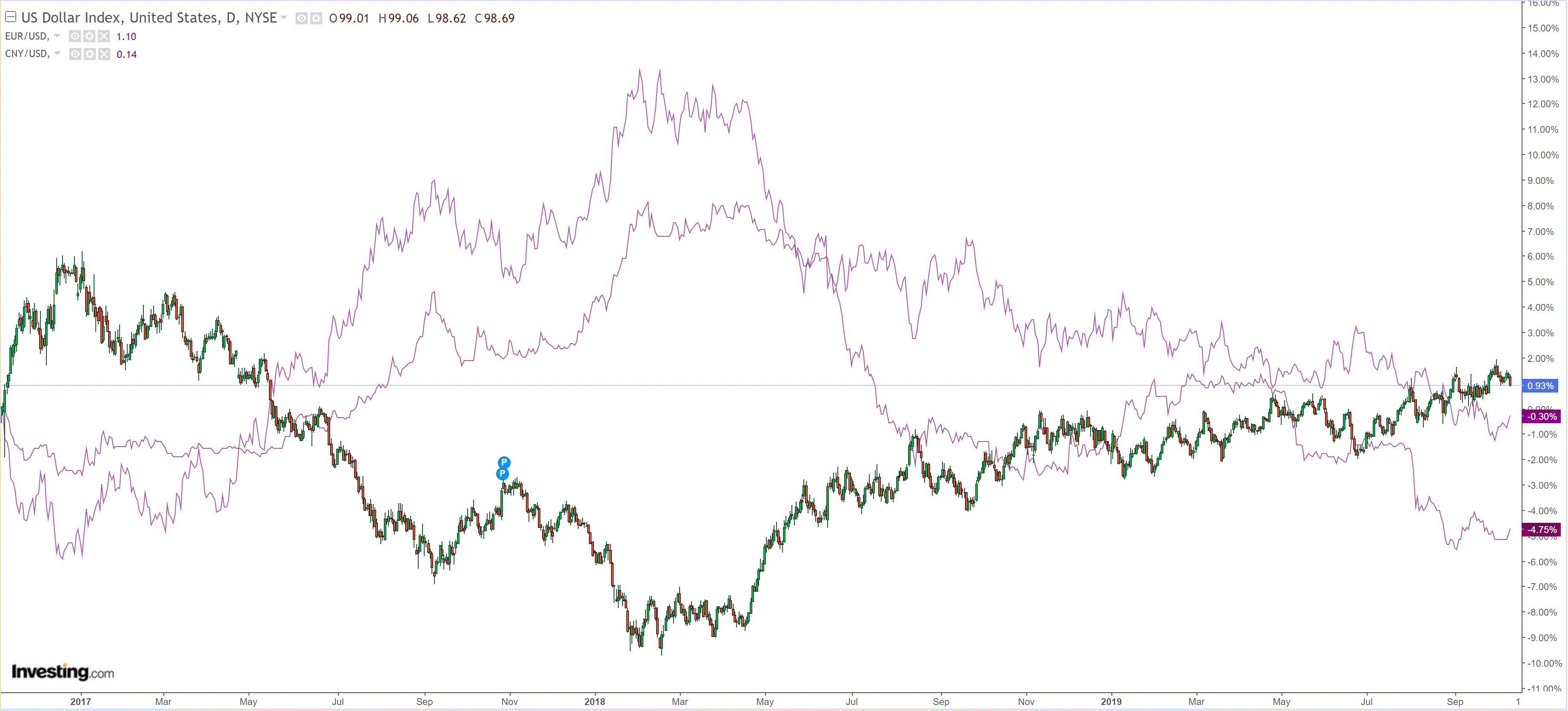 AUD took off versus DMs: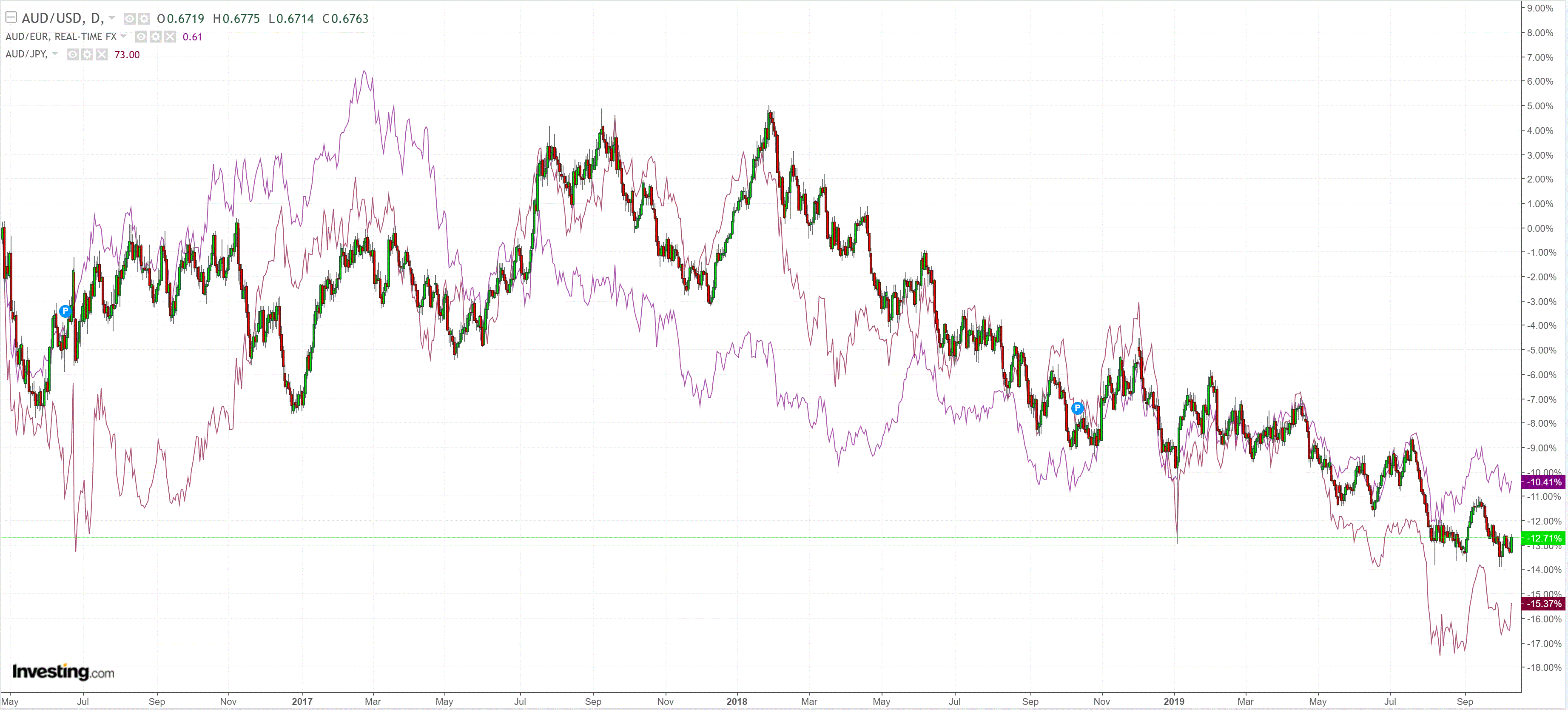 And EMs: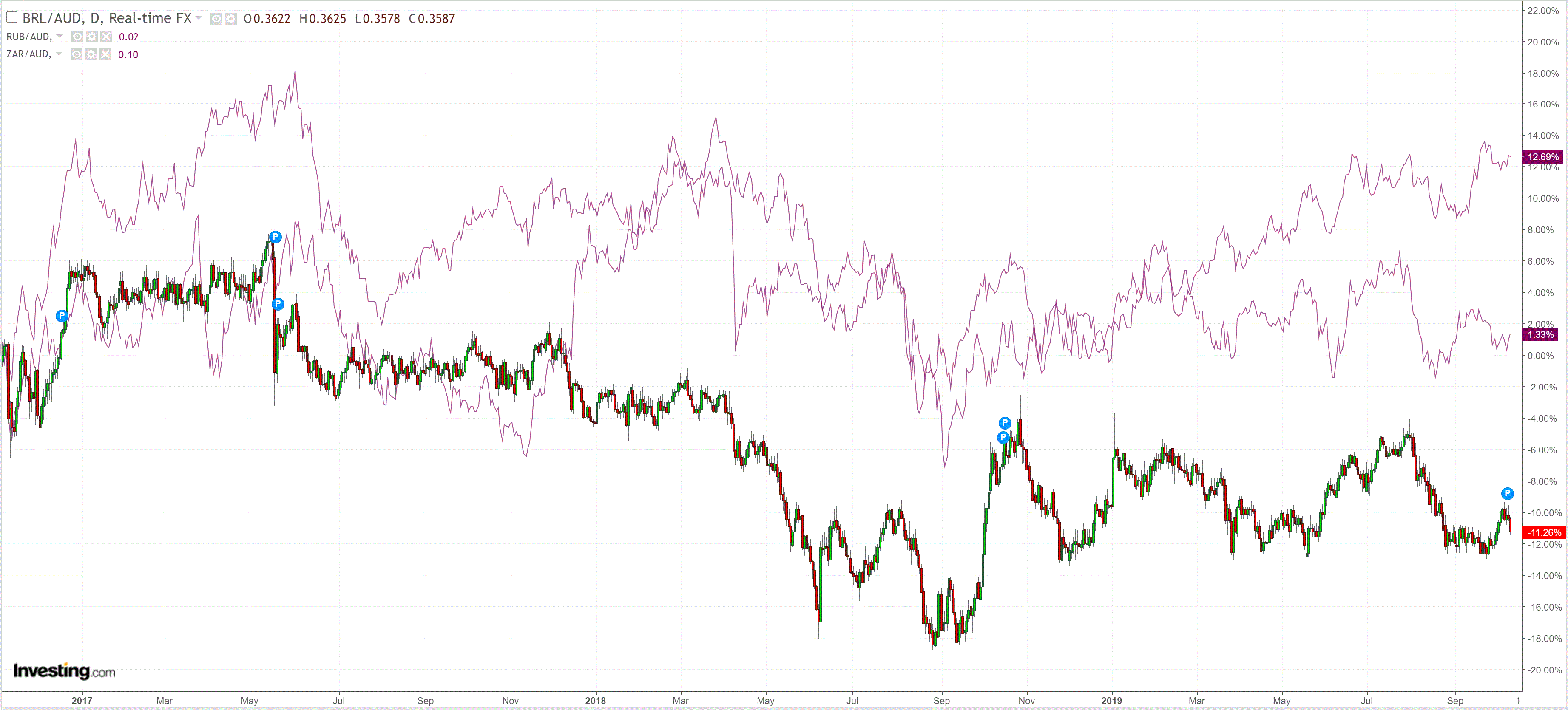 Gold sank: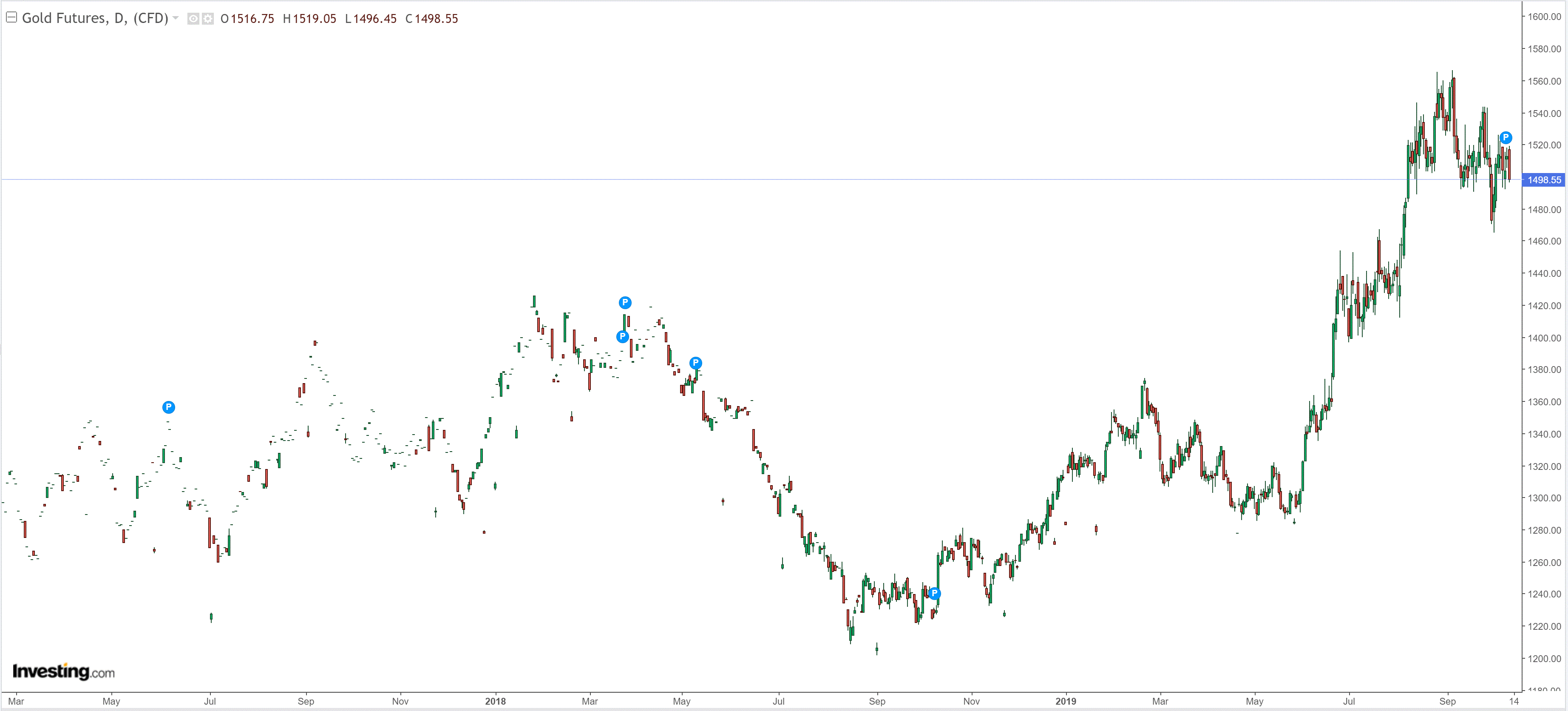 Oil jumped: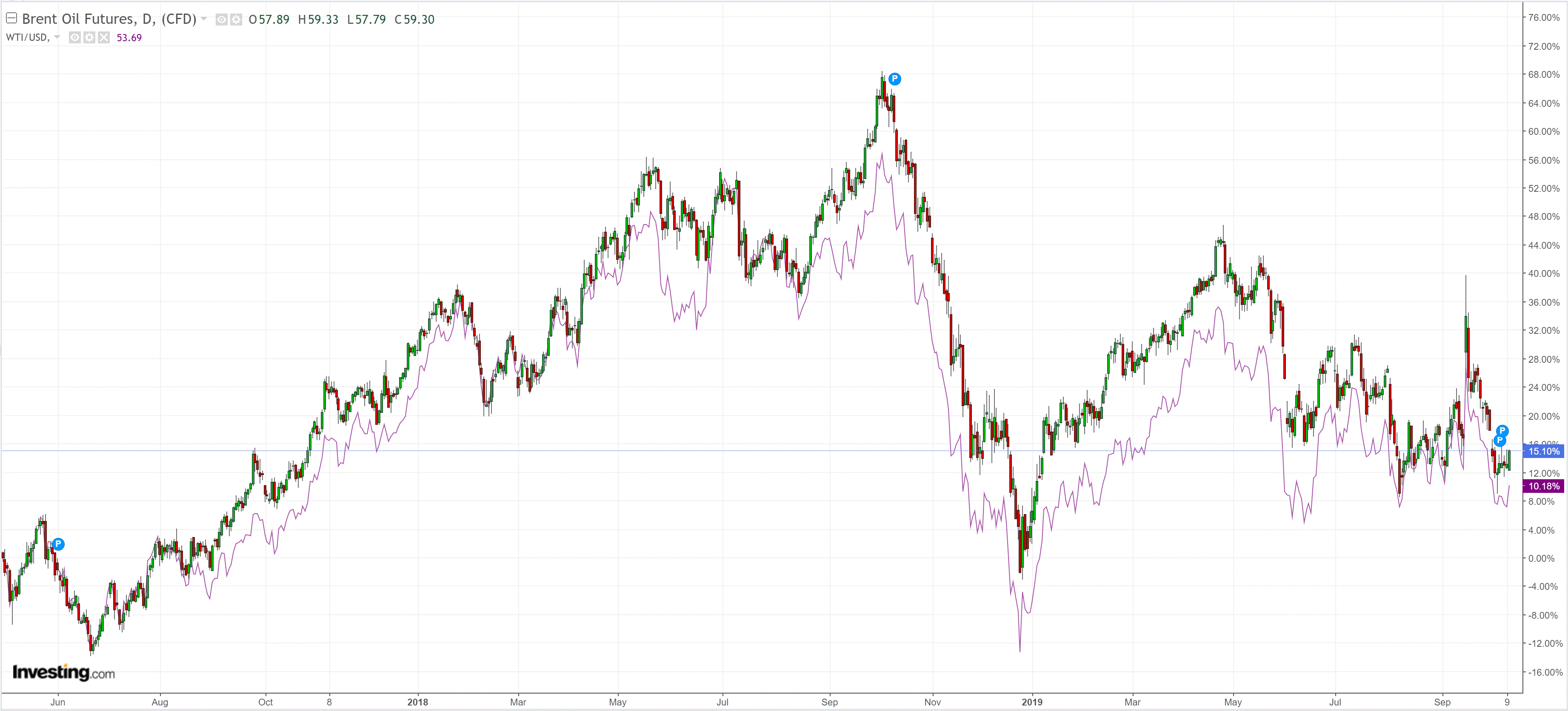 Copper too: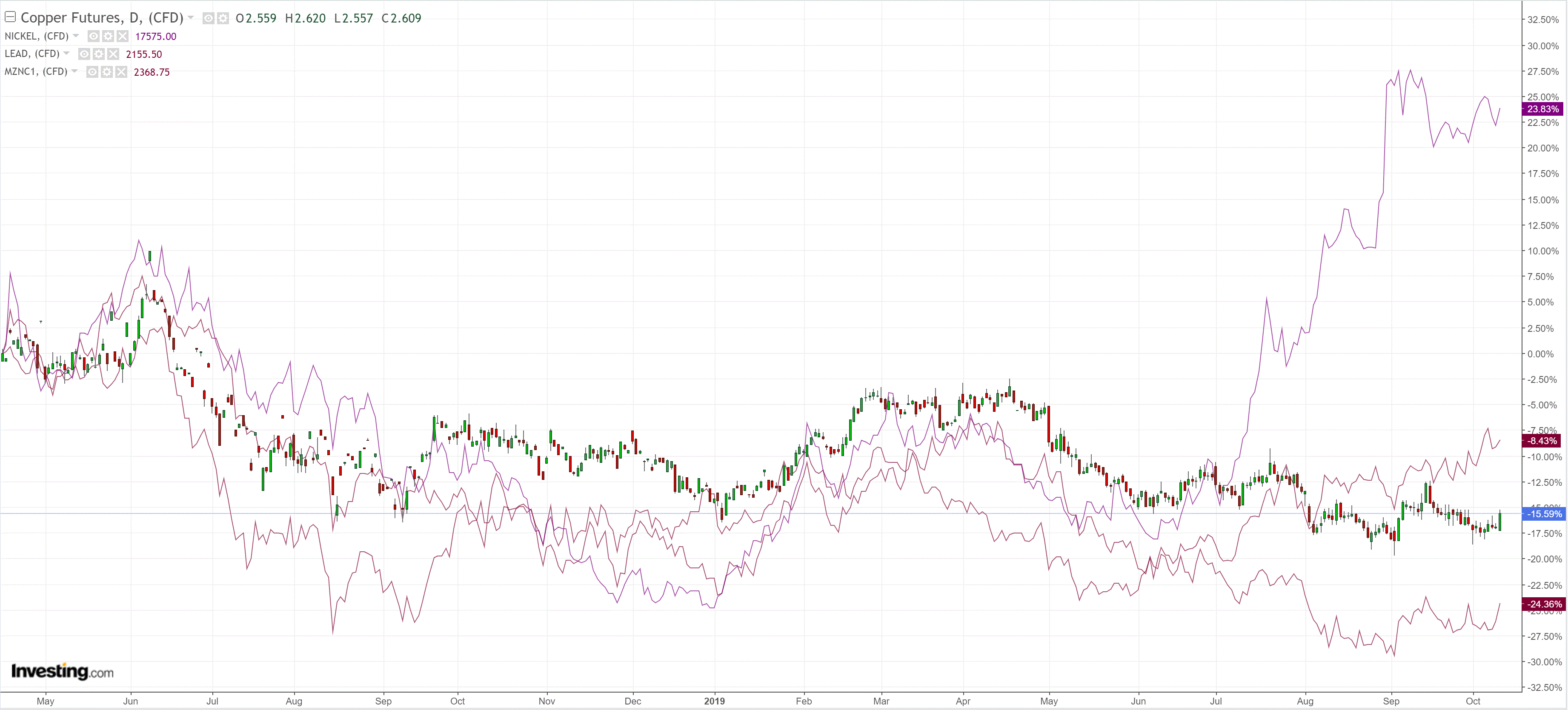 And big miners: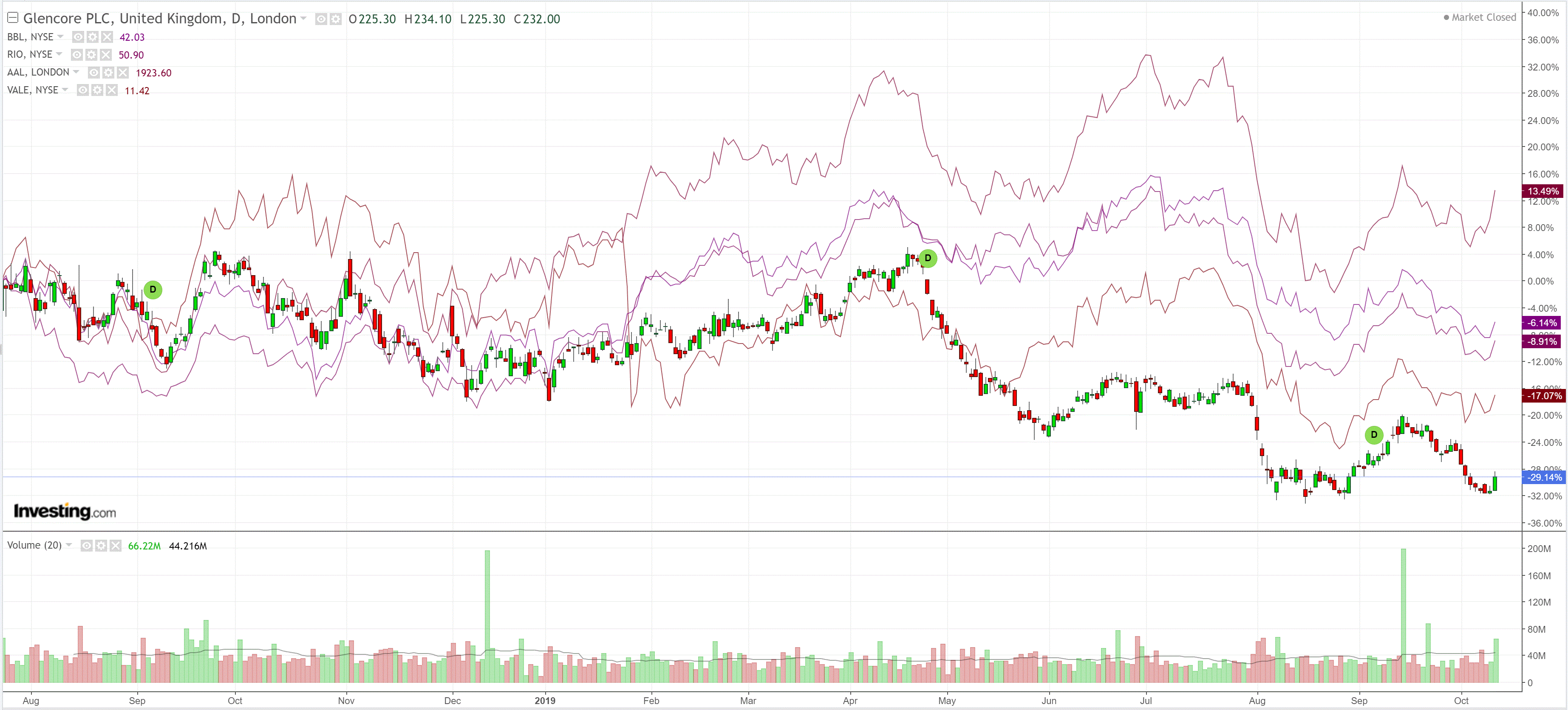 Plus EM stocks: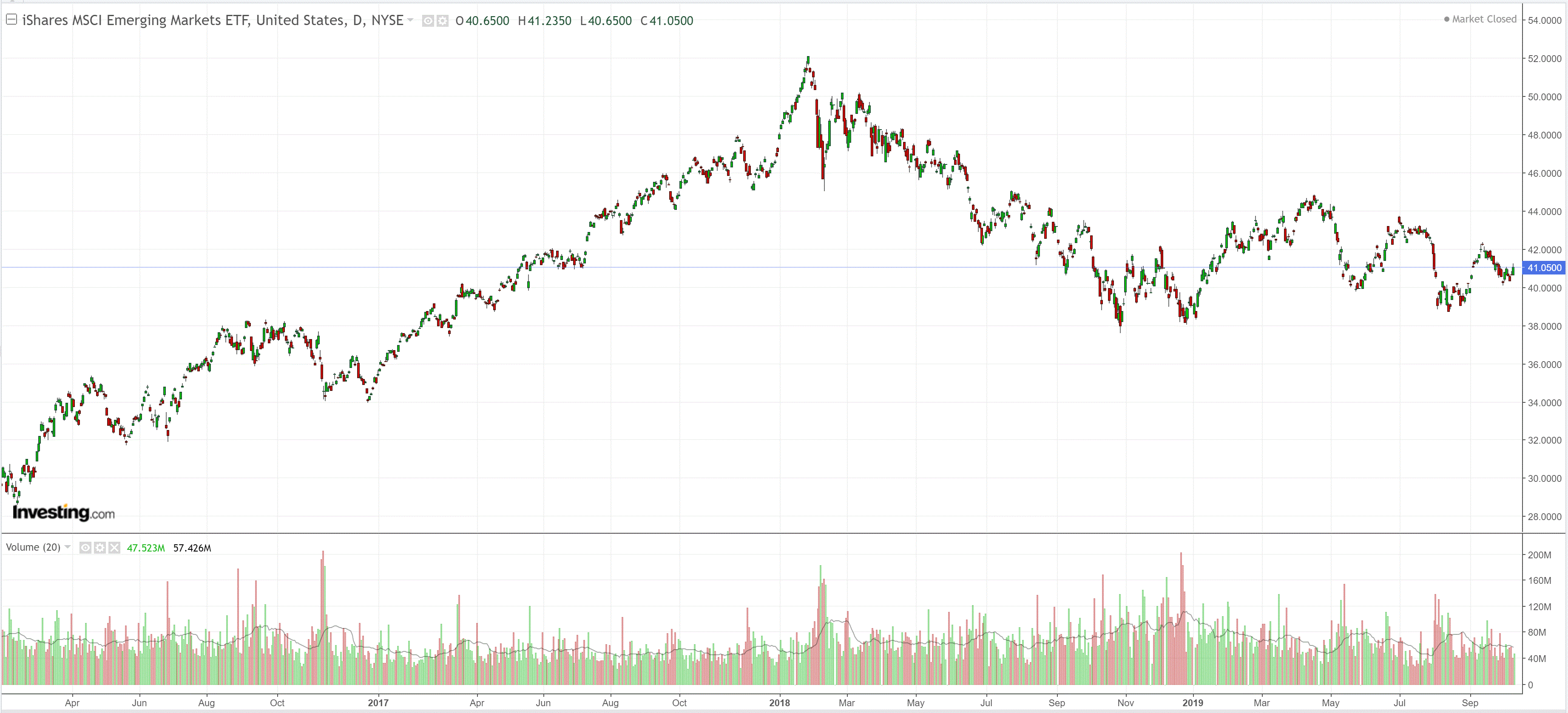 Junk was mixed: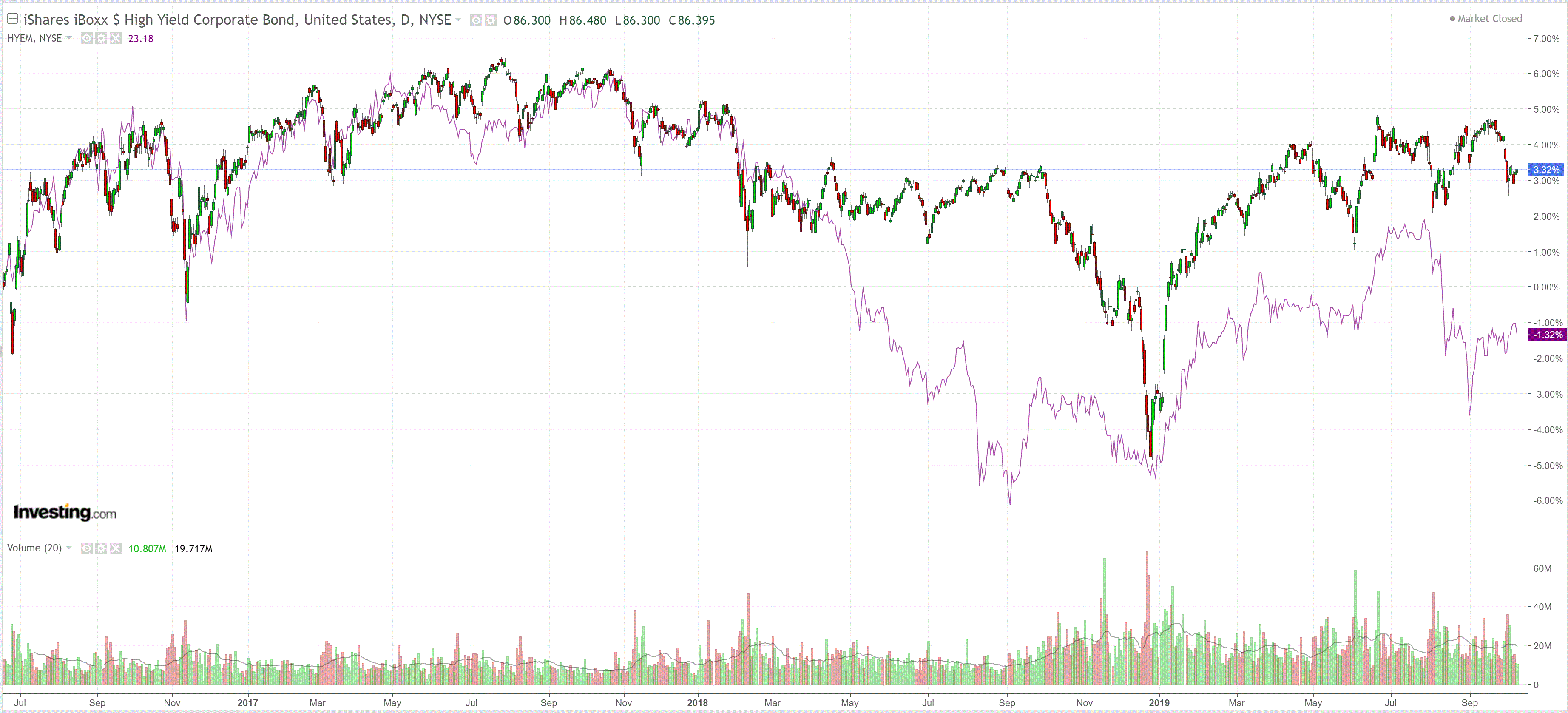 Bonds were poleaxed: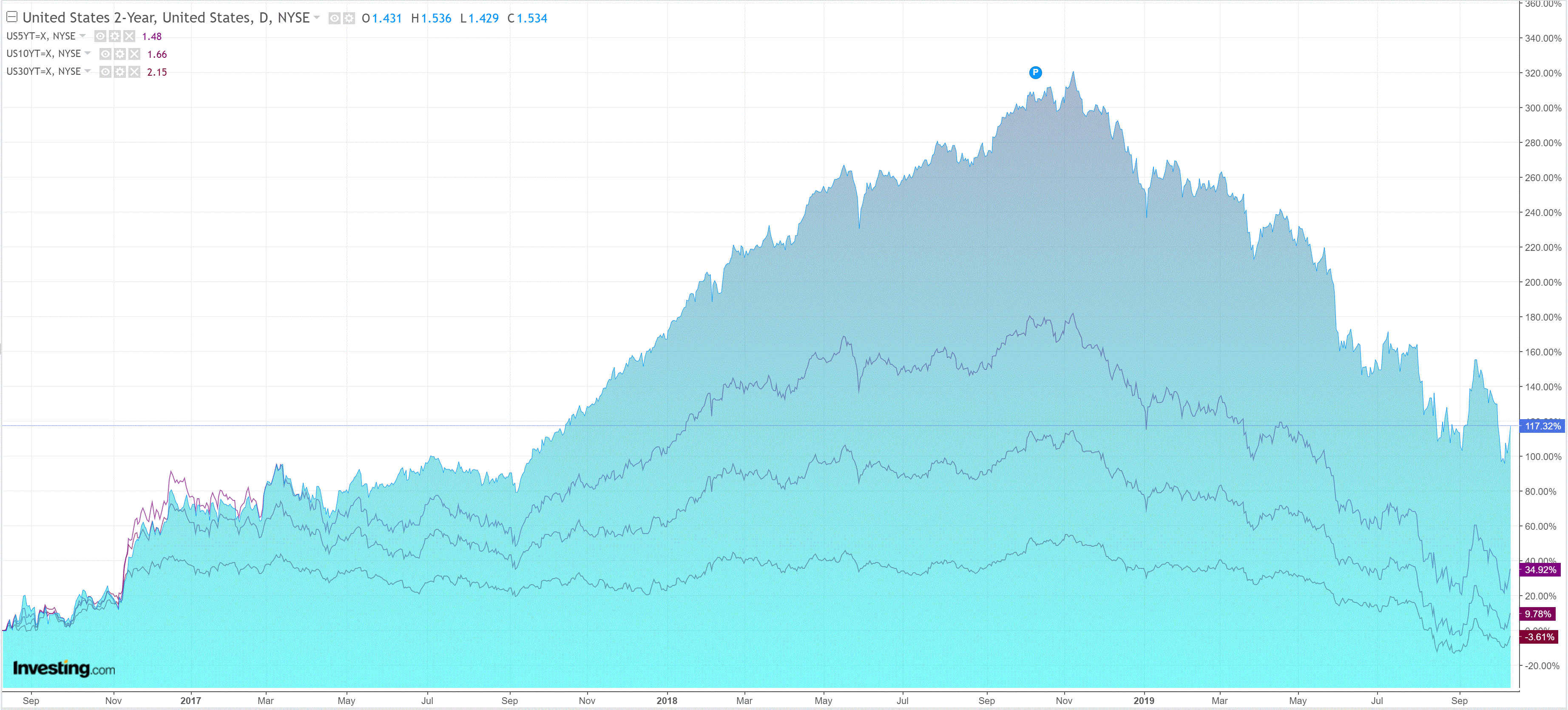 Stocks climbed: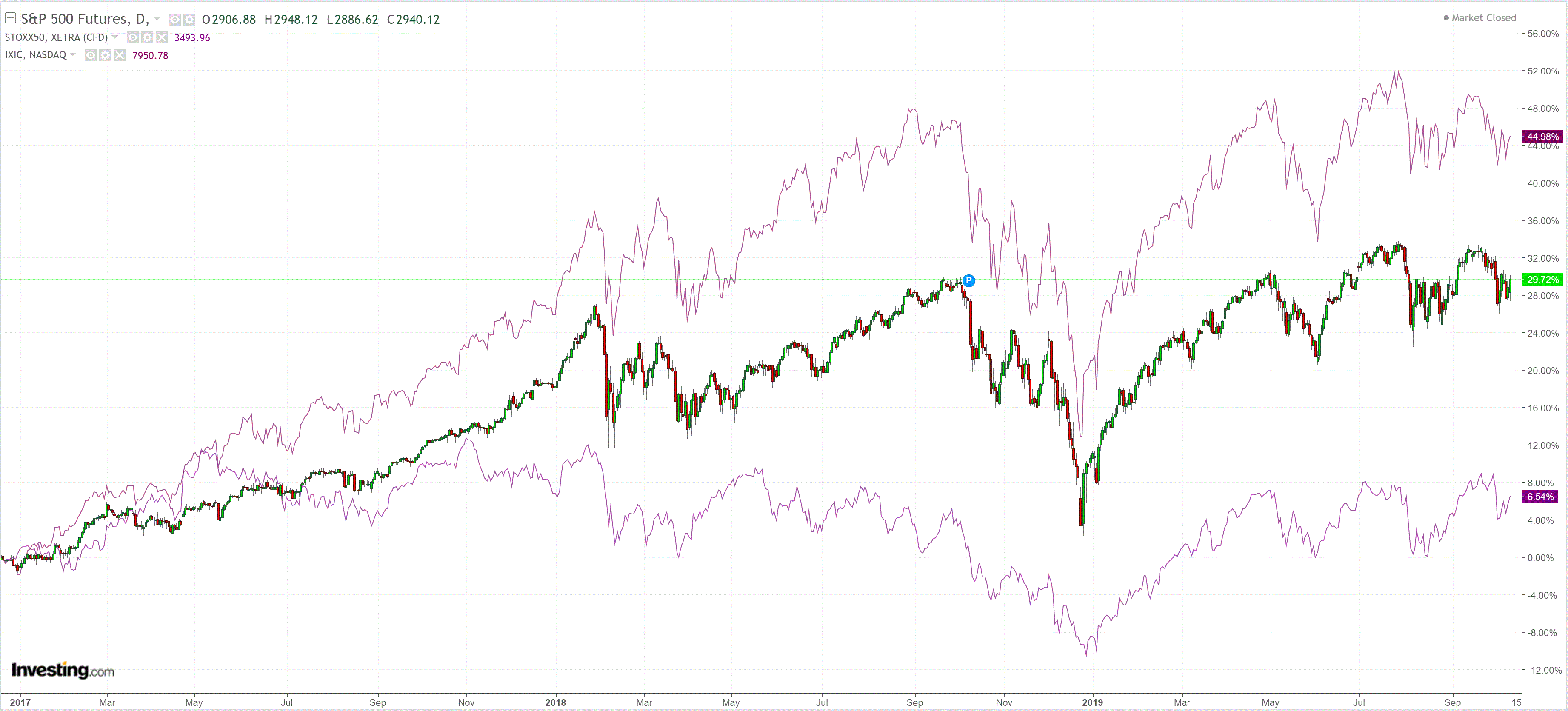 Westpac has the event wrap:
US Sep headline CPI was flat m/m, with ex-food and energy +0.1%m/m, missing estimates of +0.1%m/m and +0.2%m/m respectively. The annual pace of CPI remained at 1.7% (expected 1.8%), ex-food and energy remaining at +2.4% (as expected). Real average weekly earnings slipped -0.1% in Sep, slowing to +0.9%y/y (prior revised to +1.1%y/y from +1.2%y/y).

US-China trade talks continued. Although Trump questioned whether he wanted a deal, he tweeted that China "want to make a deal" and that he intends to meet the Vice Premier on Friday.

French Aug industrial and manufacturing production contracted (-0.9%m/m and -0.8%m/m), against expectations of +0.3%m/m, increasing concerns over broadening recessionary risks in the Eurozone.

UK Aug production data was mostly softer than expected. Industrial and manufacturing production contracted (-0.6%m/m, est +0.1%m/m and -0.7%m/m, est. +0.2%m/m, respectively) in a clear sign of Brexit uncertainty impacting the economy. Monthly GDP for Aug also contracted -0.1%m/m (est. flat)

UK and EU took a step closer to agreeing the terms of Brexit after a positive meeting between the British and Irish leaders identified a "pathway" to a potential deal. Irish premier Varadkar said he believed a deal is possible before the end of the month, and urged negotiators to resume talks in Brussels.

Event Outlook

NZ: Electronic retail sales for Sep are expected to have risen just 0.2%.

US: Oct University of Michigan Consumer Sentiment is expected to edge down to 92.0 from 93.2. Sentiment stabilised in Sep after a sharp drop to 89.8 in Aug from 98.4 in Jul. Fedspeak involves Mester (8:30 am AEDT), Bostic (9:30am AEDT) and Kashkari in NY as well as Rosengren and Kaplan over the weekend.
Here's the US CPI:
According to the Federal Reserve Bank of Cleveland, the median Consumer Price Index rose 0.2% (3.0% annualized rate) in September. The 16% trimmed-mean Consumer Price Index also rose 0.2% (1.9% annualized rate) during the month. The median CPI and 16% trimmed-mean CPI are measures of core inflation calculated by the Federal Reserve Bank of Cleveland based on data released in the Bureau of Labor Statistics' (BLS) monthly CPI report.

Earlier today, the BLS reported that the seasonally adjusted CPI for all urban consumers was unchanged (0.3% annualized rate) in September. The CPI less food and energy rose 0.1% (1.6% annualized rate) on a seasonally adjusted basis.
Warming up but markets were imperturbed because it was less warm than expected.
And because, basically, all anyone cares about is the trade war negotiations. The big tweet was this:
Big day of negotiations with China. They want to make a deal, but do I? I meet with the Vice Premier tomorrow at The White House.

— Donald J. Trump (@realDonaldTrump) October 10, 2019
SCMP maintains no deal is coming while Chinese press says that there is:
Sources told the South China Morning Post that there was little progress on Wednesday, with the US yet to agree to postpone the tariff increases and China reluctant to discuss forced technology transfer.

The White House is keen to implement a currency pact the two nations agreed to in February to create more scope to resolve sticky issues and help delay tariff rises due on October 15, according to Bloomberg.

"The Chinese side came with great sincerity, willing to cooperate with the US side on issues of mutual concern, including the trade balance, market access and investor protection," Liu said in a meeting on Wednesday with US-China Business Council president Craig Allen and Myron Brilliant, from the US Chamber of Commerce.
Honestly, who the hell knows?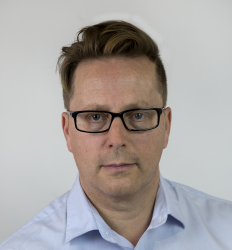 Latest posts by David Llewellyn-Smith
(see all)