See the latest Australian dollar analysis here:
DXY recovered some poise last night as EUR reversed: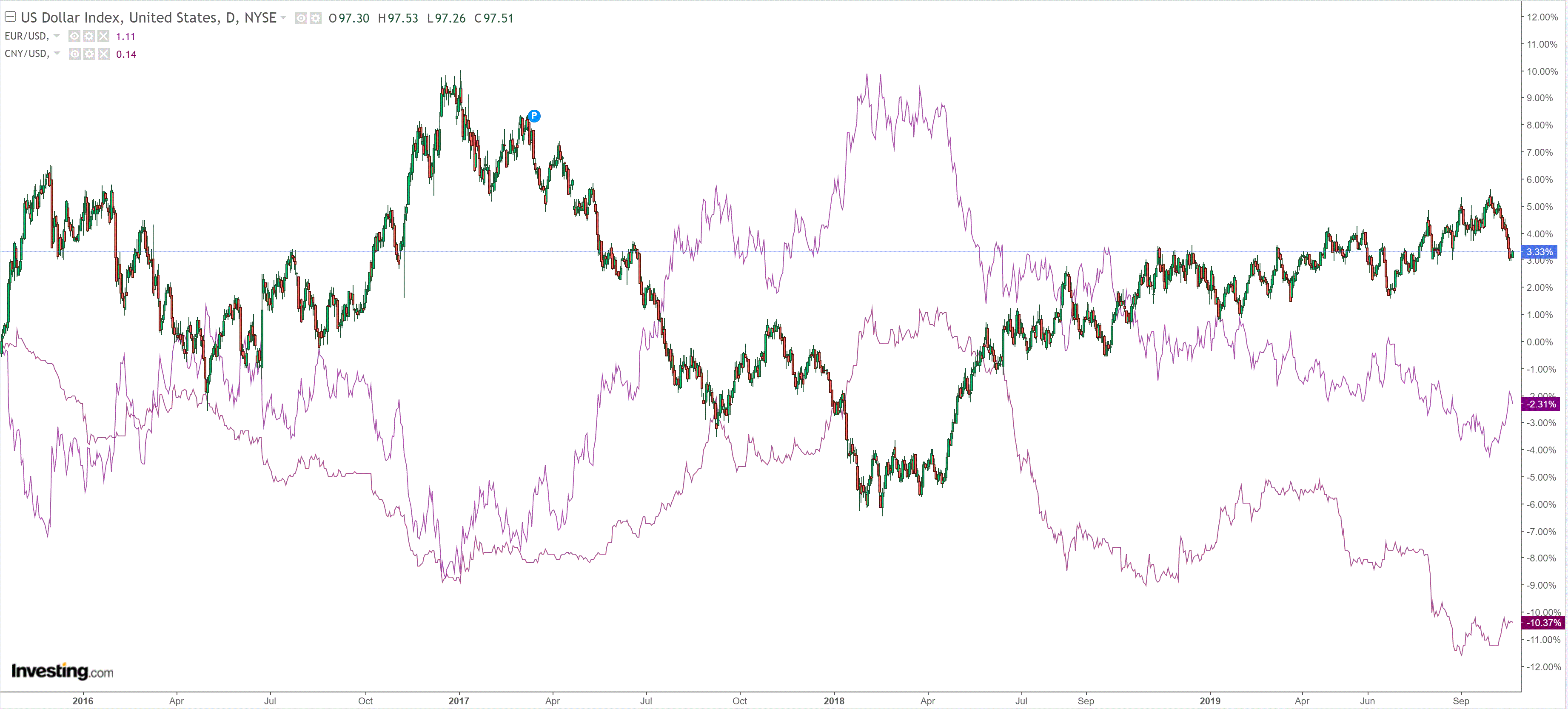 As is common, the AUD followed EUR: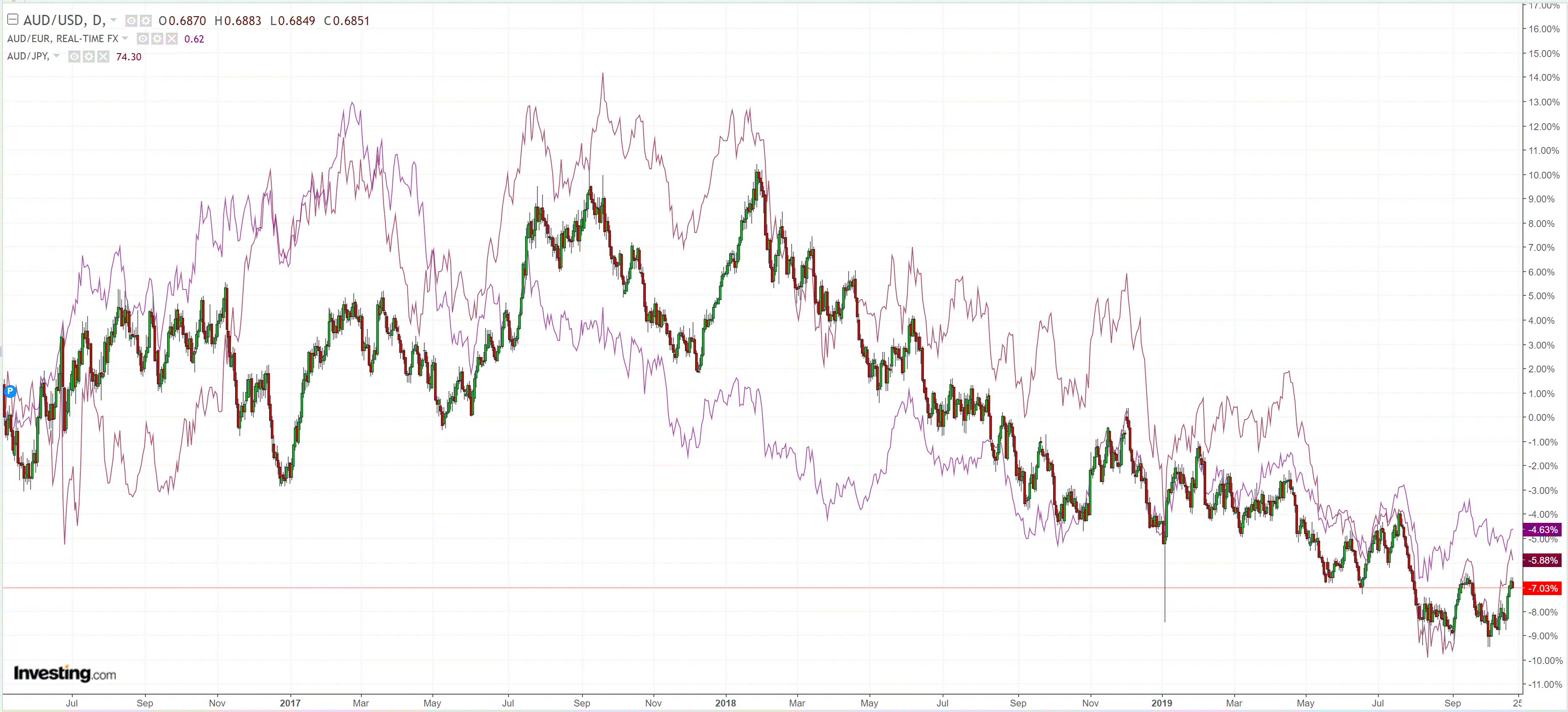 It took a beating vs EMs: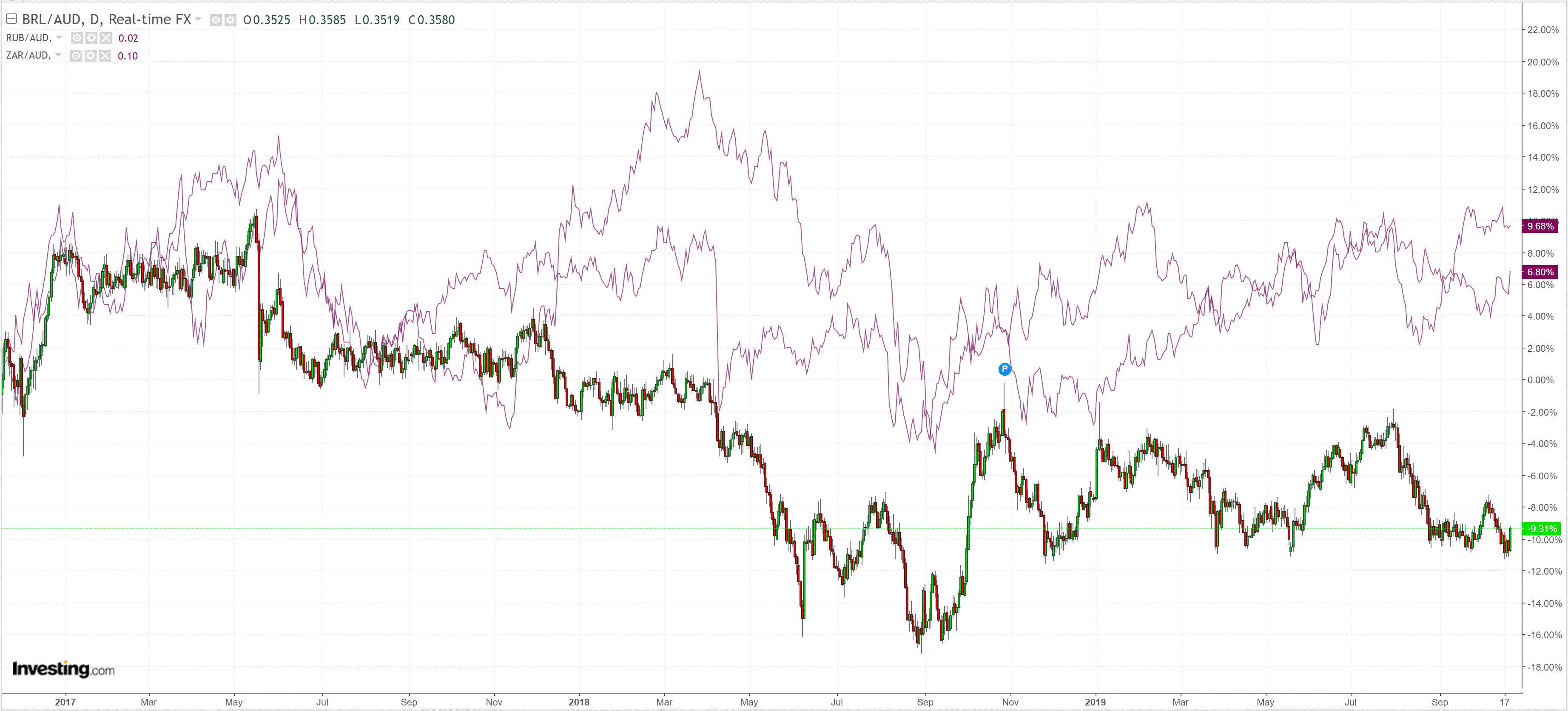 Gold is hanging on: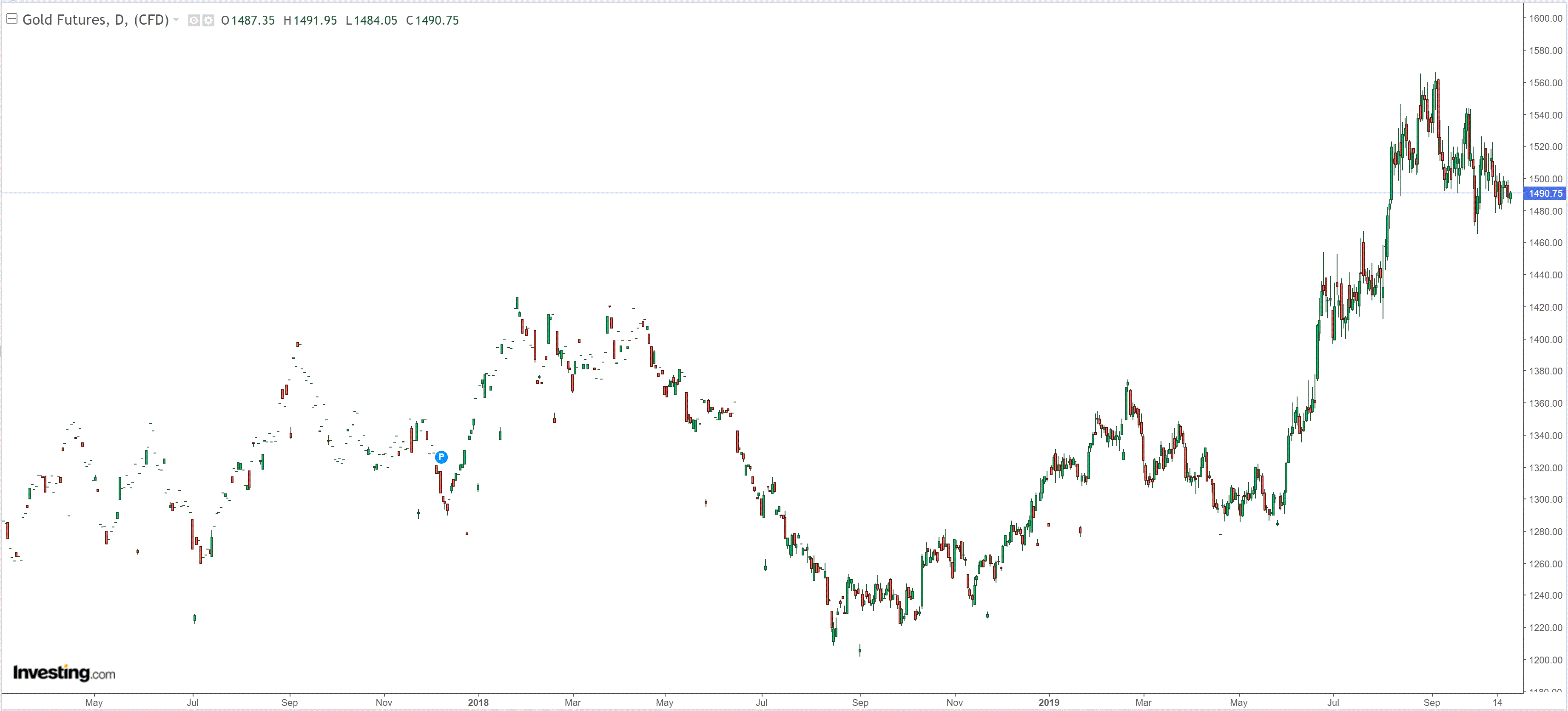 Oil was firmer on OPEC bluster: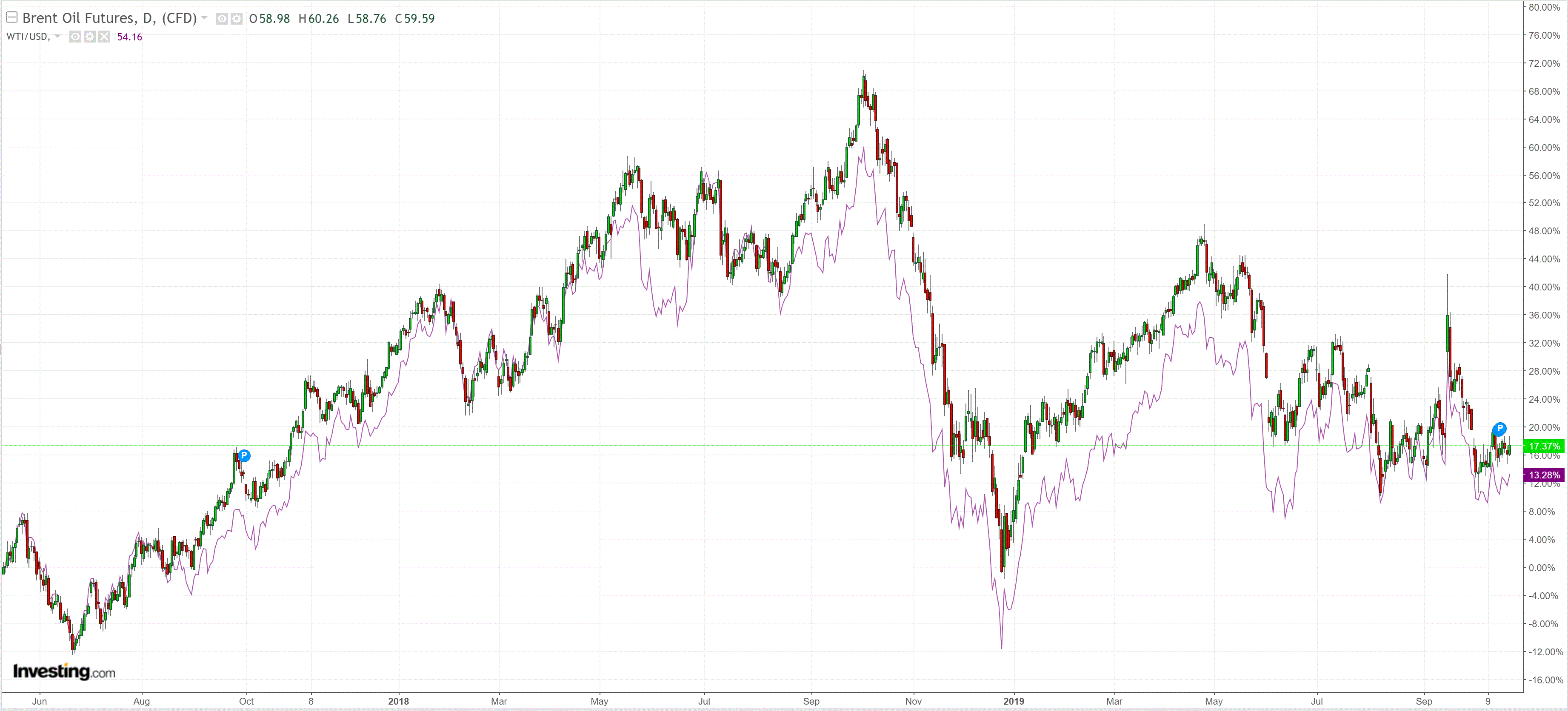 Copper fell: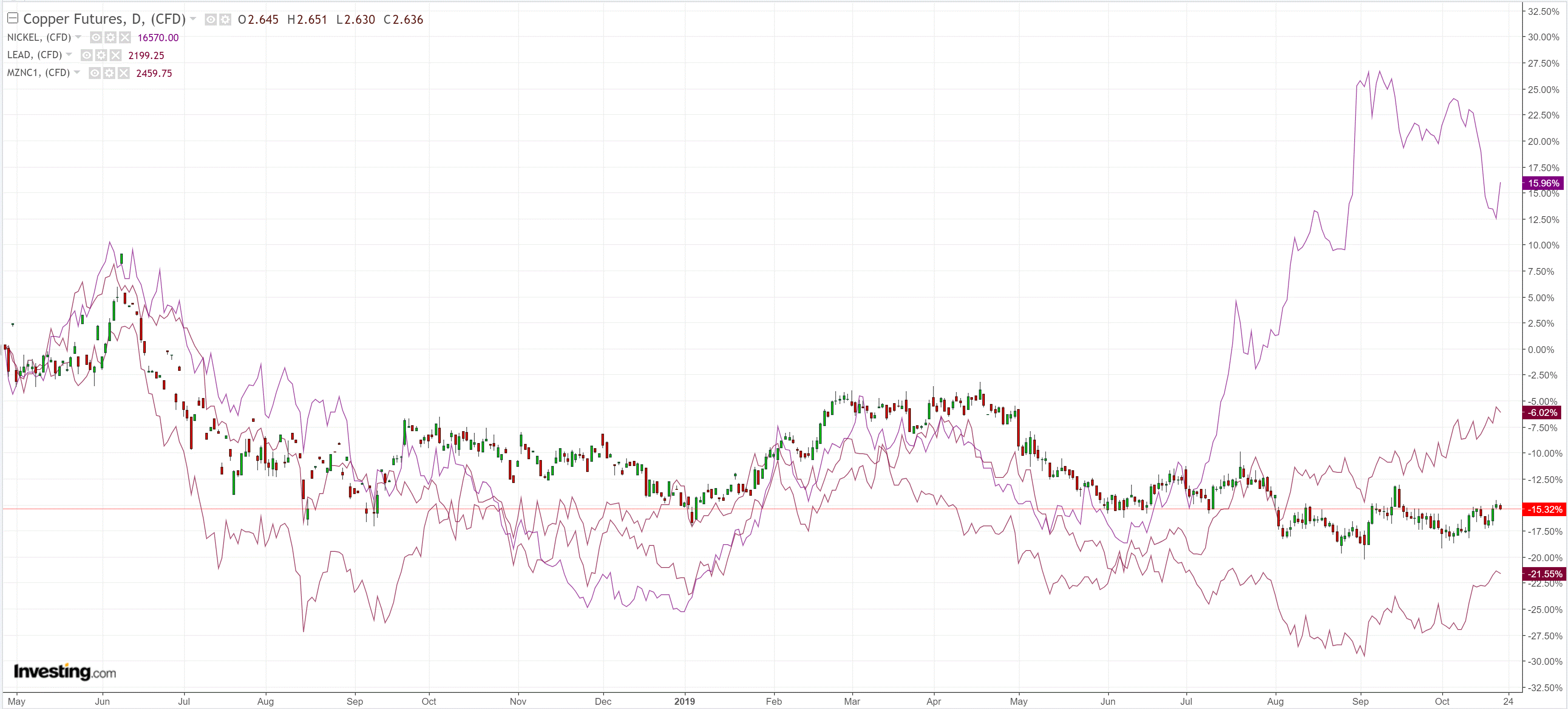 Miners lifted: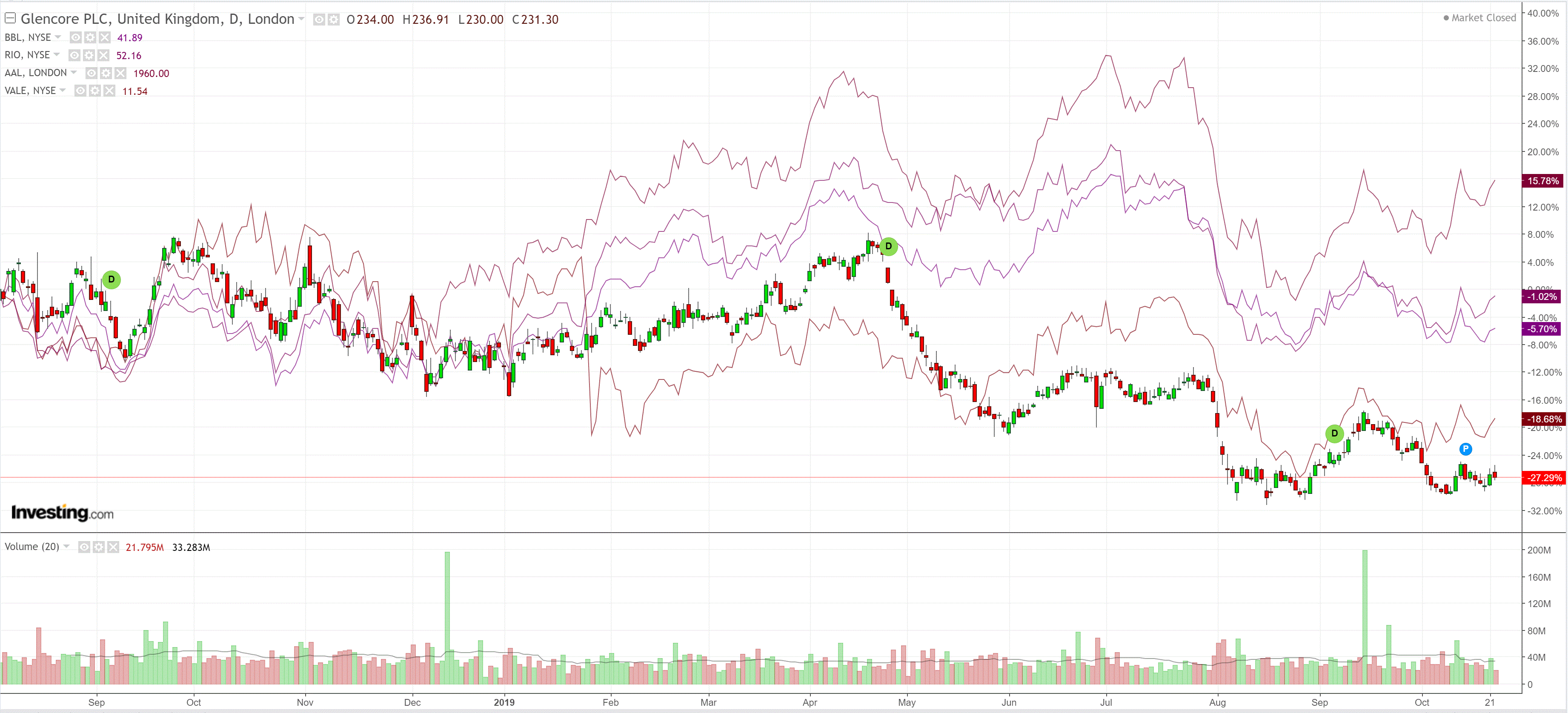 With EM stocks: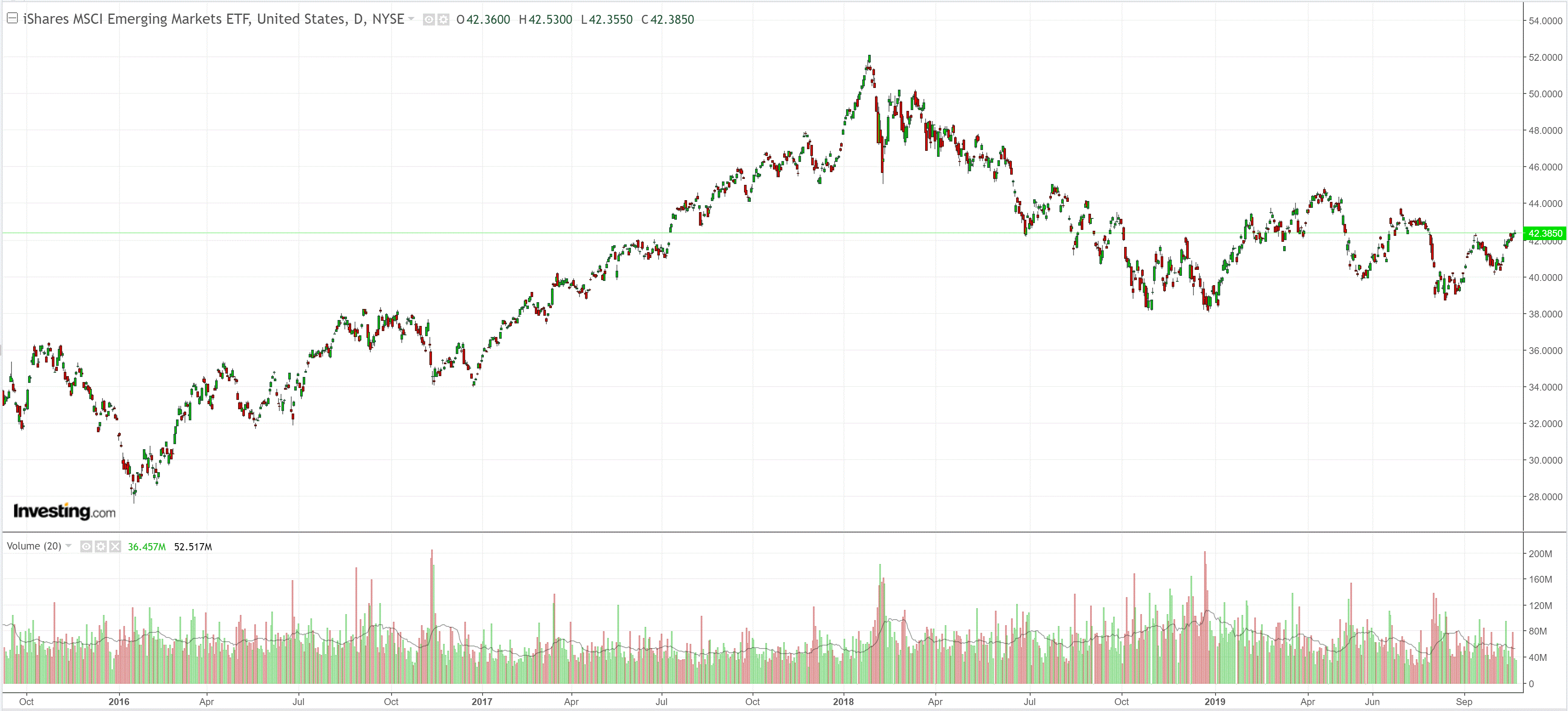 And junk: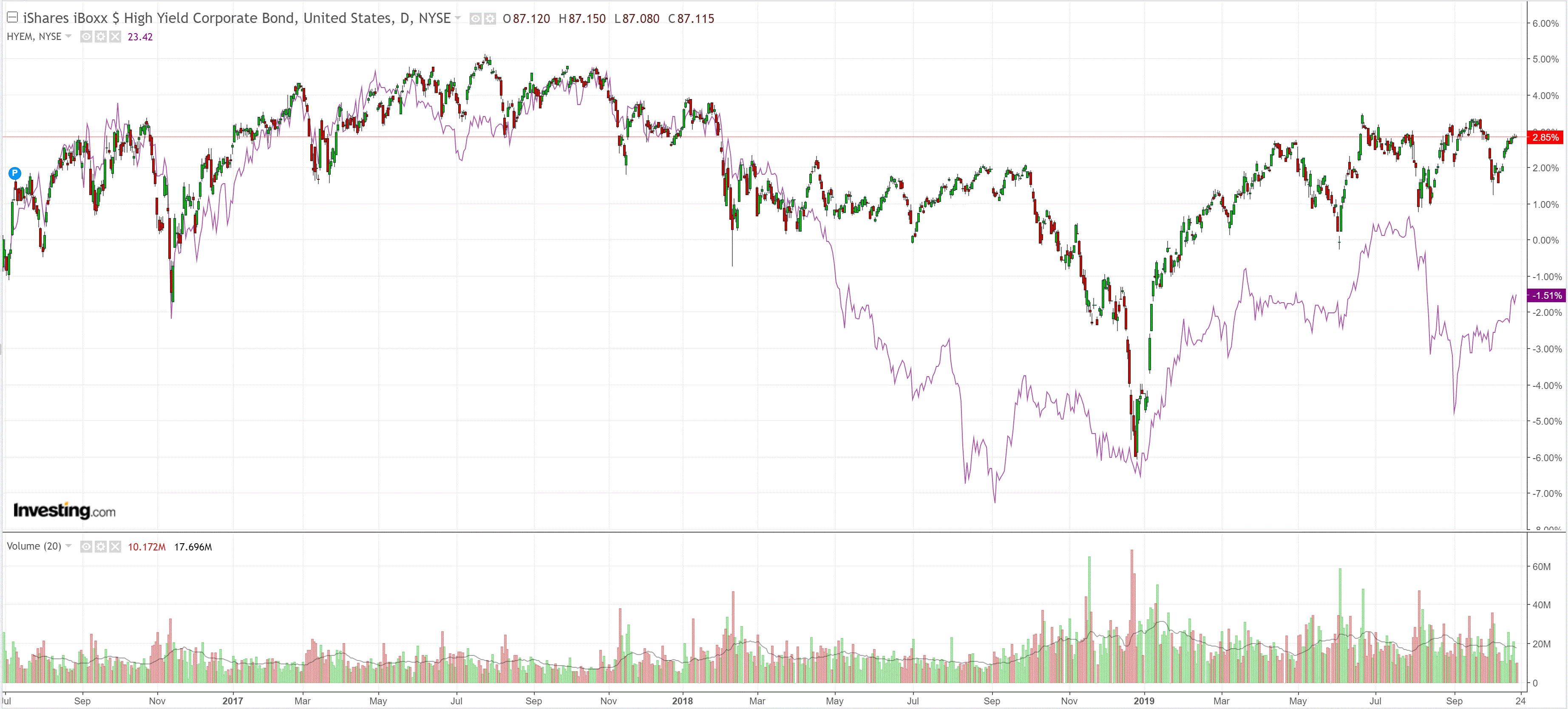 As Treasuries were bid: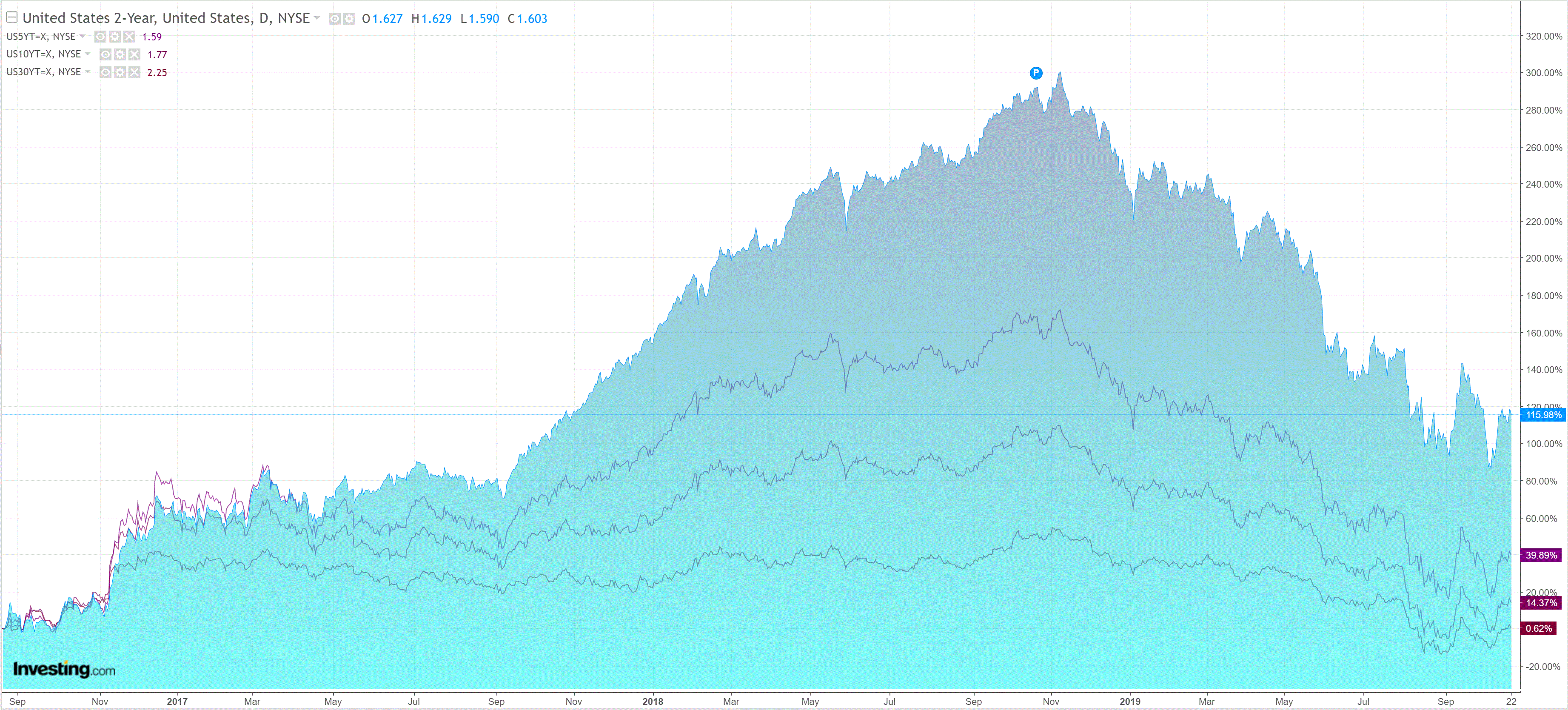 And bunds: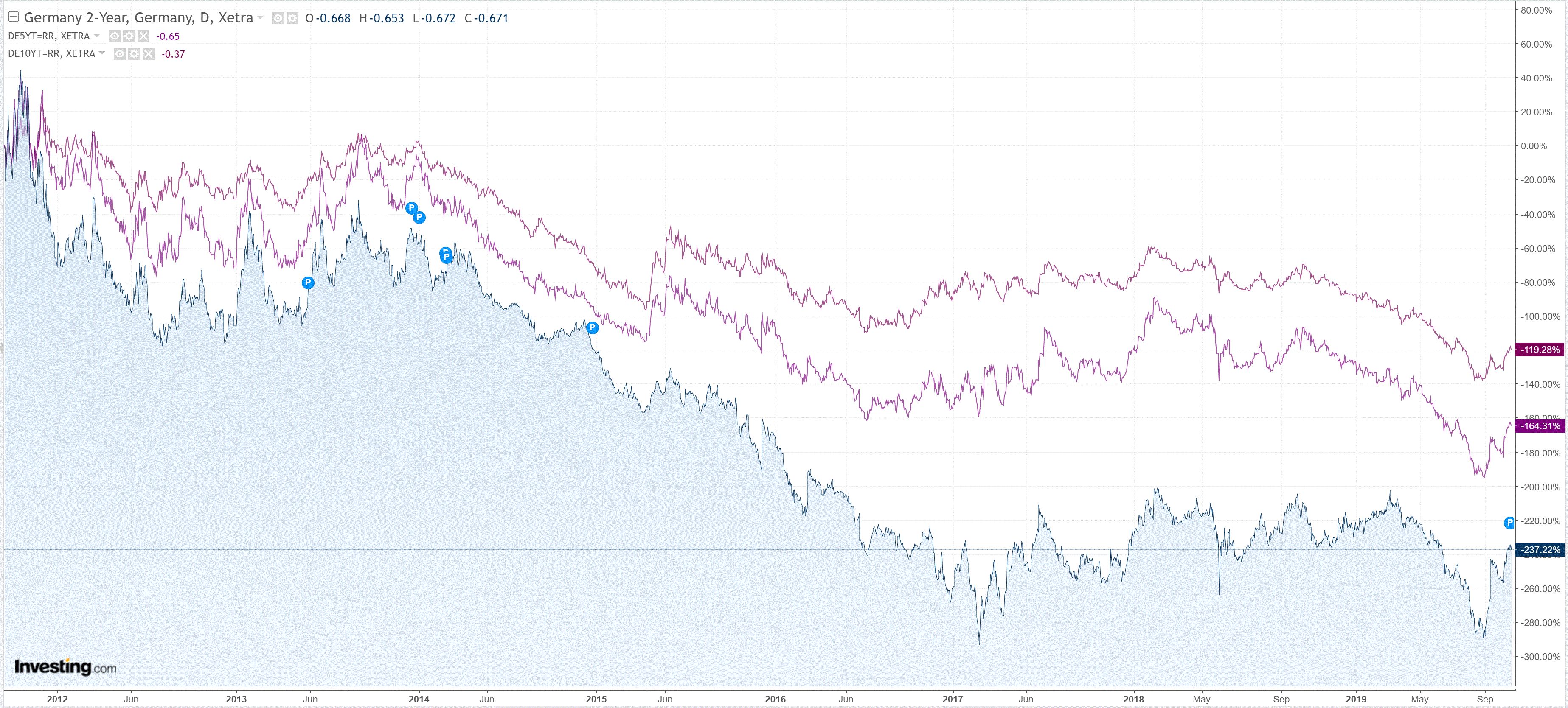 Plus Aussie bonds: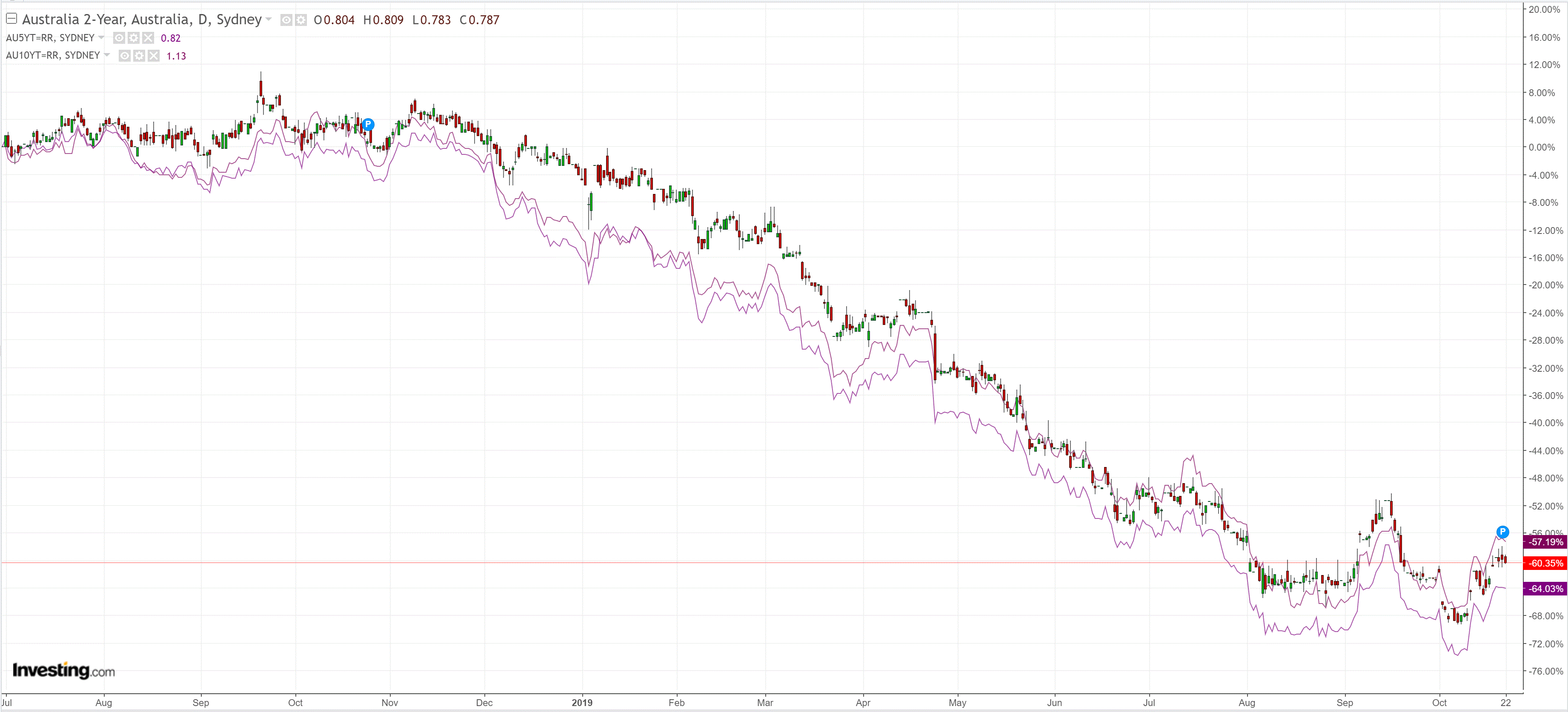 Stocks eased: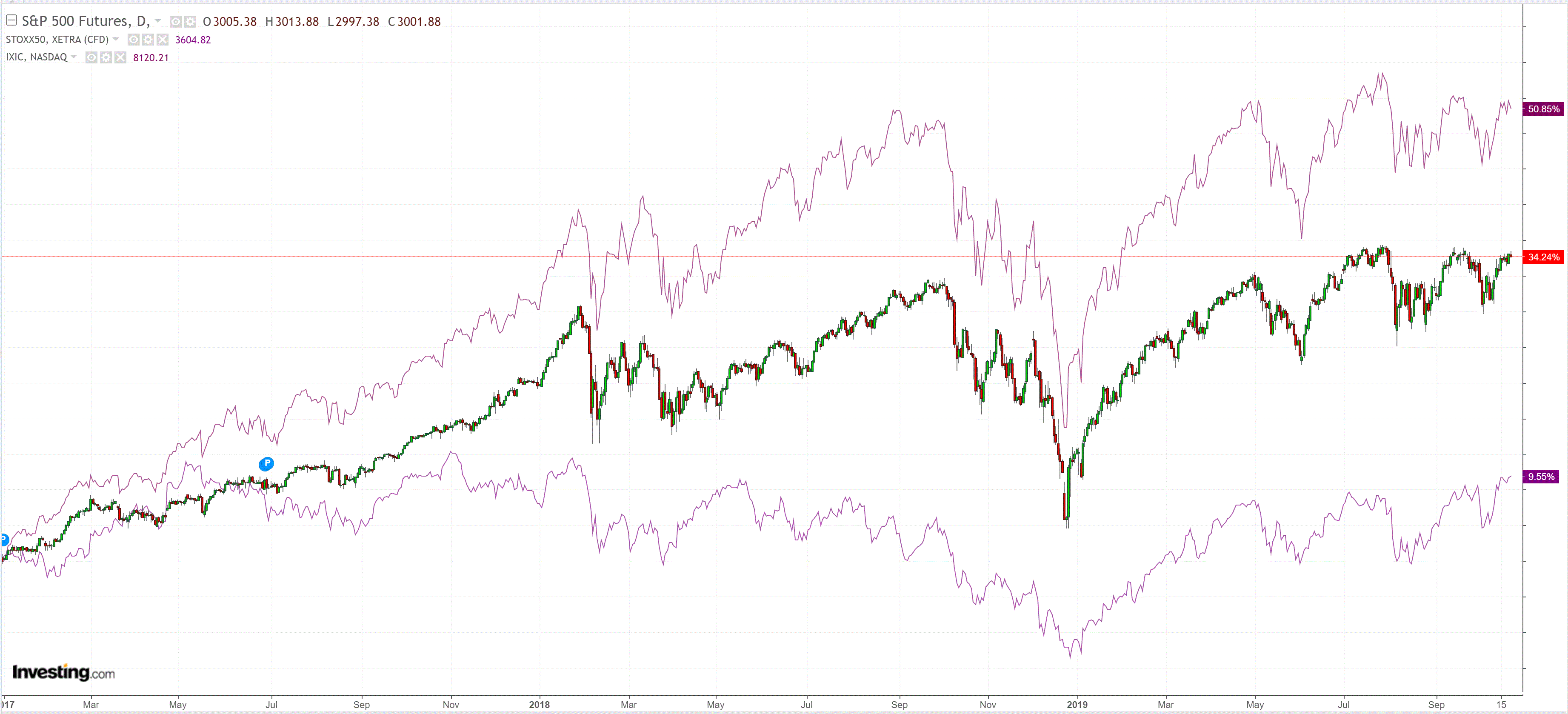 Westpac has the wrap:
Event Wrap

US Richmond Fed survey rose sharply to +8 (est. -7, prior -9). Gains were broad-based with notable lifts in employment and new orders, and expectations edging higher in addition to stronger current conditions. Existing home sales fell -2.2%m/m (est. -0.7%m/m, prior revised to +1.5%m/m from +1.3%m/). However, at 5.38mn (est. 5.45mn) the annualised level remains close to post record highs and NAR's chief economist continues to cite a shortage of stock/supply.

ECB's 3Q Bank Lending Survey was relatively neutral, with standards easing slightly to enterprises and housing loans, but tightening for consumer lending and household lending. ECB viewed their unconventional policy as supporting lending volumes

Canada's Liberal PM Trudeau remains in power for a 2nd term in office, defying potential for a weak outcome, but as a minority (seats cut from 184 at the last election, 177 prior to the vote, to 157 with 170 needed for a majority) and needing the support of other minor parties.

Brexit: The vote on the Withdrawal Agreement Bill (WAB) passed but was followed by a failed Program of Motion vote. The latter was intended to fast track the WAB through Parliament in advance of the 31 October deadline. Further manoeuvring and uncertainty is now likely.

Event Outlook

NZ: the trade balance for Sep is expected to improve slightly to -$1.4bn, driven by exports.

Australia: RBA Assistant Governor (Financial Markets) Kent participates on a panel at an ISDA event in Sydney, 9:20 am.

Europe: Oct consumer confidence is expected to remain at -6.5, having held an above average level due to a labour market that has so far been resilient against contracting manufacturing production.
DXY was helped by better data and news flow, weighing on the AUD. On the first, existing home sales remain strong:
Existing-home sales receded in September following two consecutive months of increases, according to the National Association of Realtors®. Each of the four major regions witnessed sales drop off last month, with the Midwest absorbing the brunt of those declines.

Total existing-home sales, completed transactions that include single-family homes, townhomes, condominiums and co-ops, fell 2.2% from August to a seasonally adjusted annual rate of 5.38 million in September. Despite the decline, overall sales are up 3.9% from a year ago (5.18 million in September 2018).

…Total housing inventory at the end of September sat at 1.83 million, approximately equal to the amount of existing-homes available for sale in August, but a 2.7% decrease from 1.88 million one year ago. Unsold inventory is at a 4.1-month supply at the current sales pace, up from 4.0 months in August and down from the 4.4-month figure recorded in September 2018.
And the Richmond Fed bounced:
Fifth District manufacturing activity strengthened in October, according to the most recent survey from the Federal Reserve Bank of Richmond. The composite index rose from −9 in September to 8 in October, as all three components — shipments, new orders, and employment — increased. Manufacturing firms also reported an increase in backlog of orders and improved local business conditions. Respondents were optimistic that conditions would continue to improve in the next six months.

Many survey respondents saw growth in employment and wages in October and expected continued growth in the near term. However, manufacturers still struggled to find workers with the necessary skills in October and expected this difficulty to persist in the coming months.
Goldman is seeing manufacturing stabilisation in the US: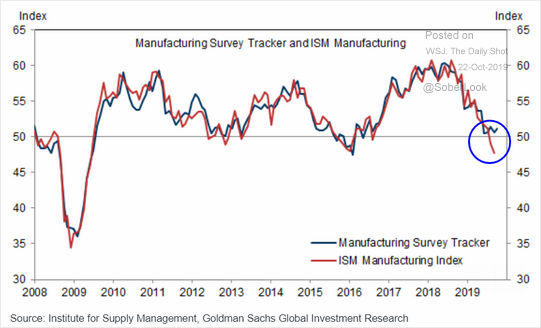 After a China inspired slowing: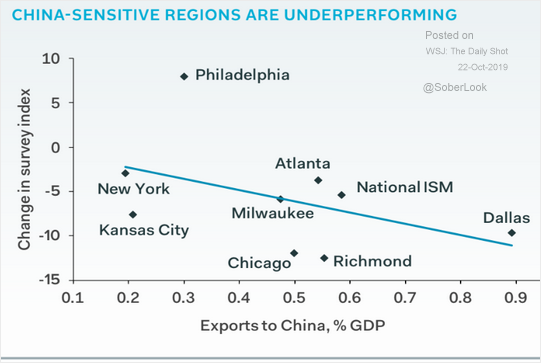 But an inventory draw down still looms: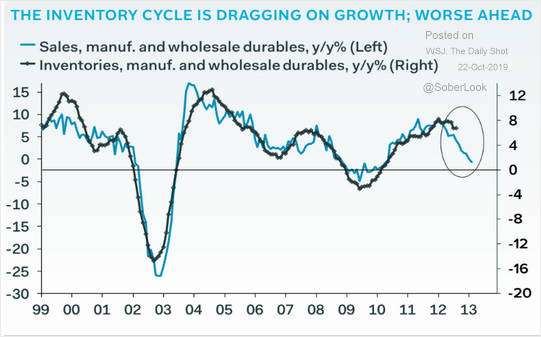 Even if wider labour market conditions remain solid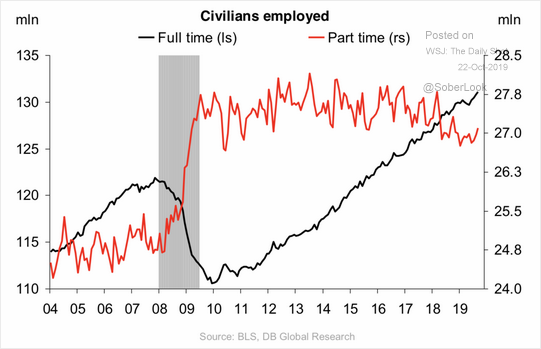 I still don't see any kind of US recession without some considerable external shock.
Brexit reminded us that that remains an unusually high risk, via the BBC:
MPs have rejected a proposal to examine Boris Johnson's Brexit bill in the Commons in three days.

The Commons supported the Withdrawal Agreement Bill earlier, but have now voted against the short timetable.

Earlier, the PM warned he would seek an election if MPs dismissed the plan and the EU granted an extension to 31 October Brexit deadline.

After the vote, he told the Commons he would "pause" the legislation until he had spoken to EU leaders.

A spokesman from the European Commission said: "[The Commission] takes note of tonight's result and expects the UK government to inform us about the next steps."

Mr Johnson told MPs he was "disappointed" they had "voted for delay", and said the UK "now faced further uncertainty".
And so is everybody else, seemingly.
Risk markets still look poised for higher if politics can keep itself together. A very big "if".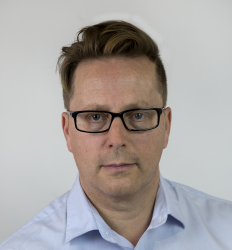 Latest posts by David Llewellyn-Smith
(see all)