DXY slumped last night as EUR took off: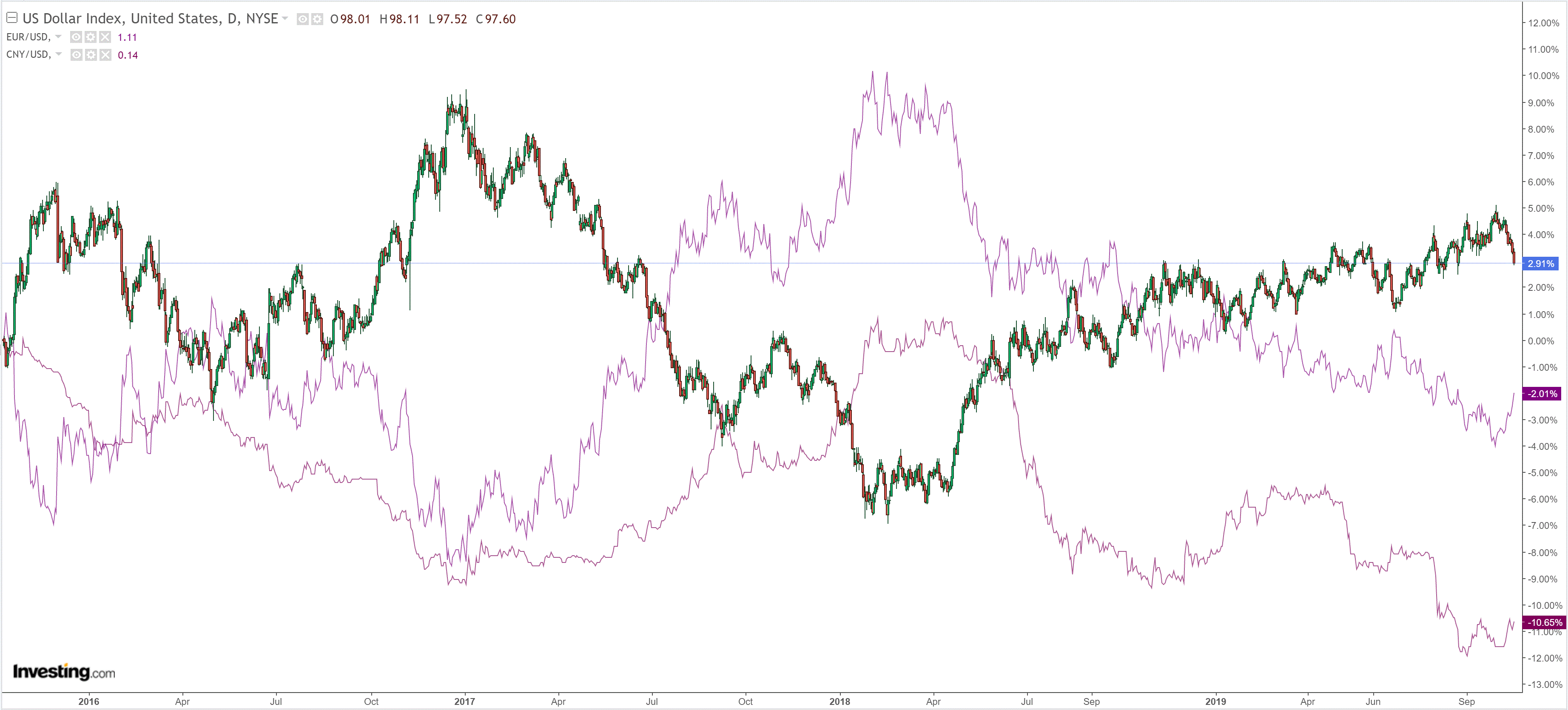 The Australian dollar launched against DMs: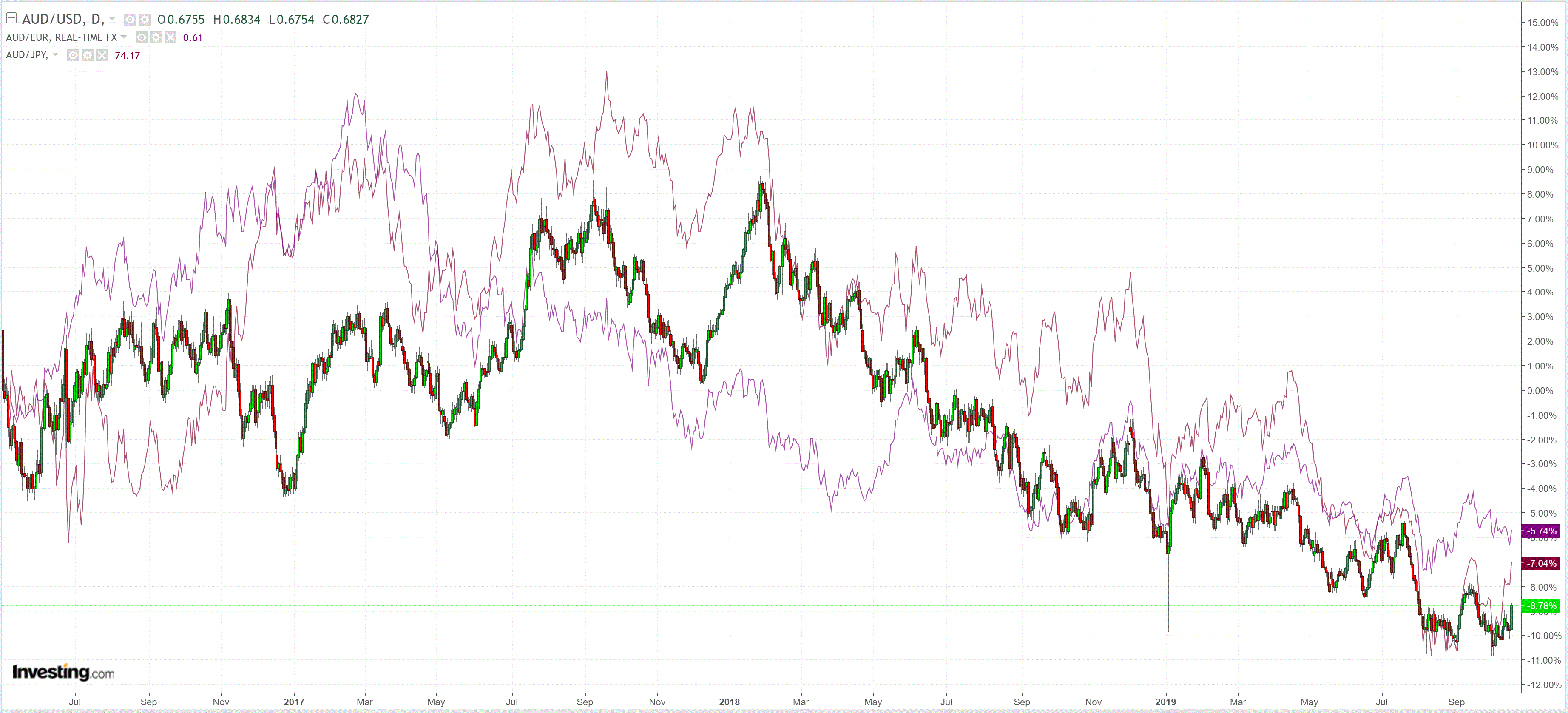 And EMs: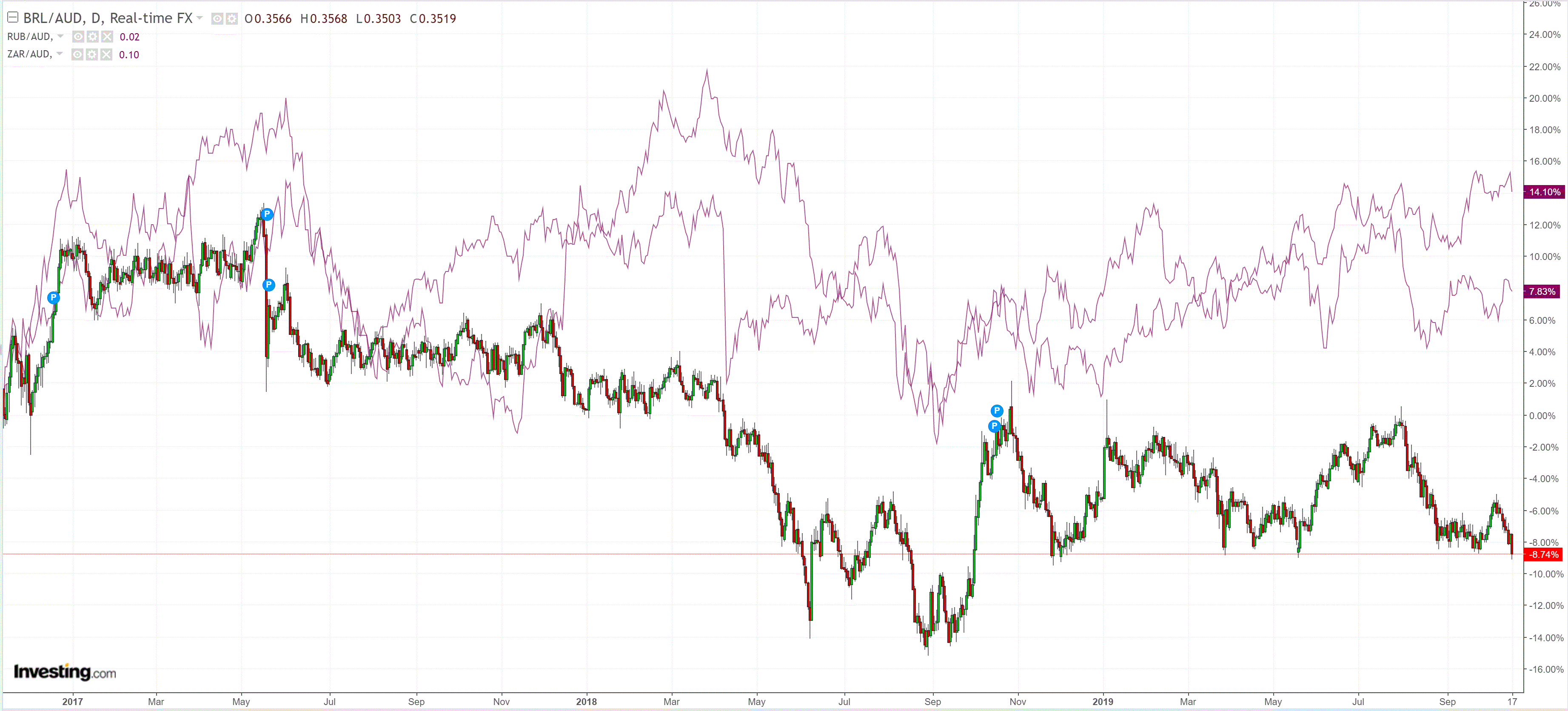 Gold rose: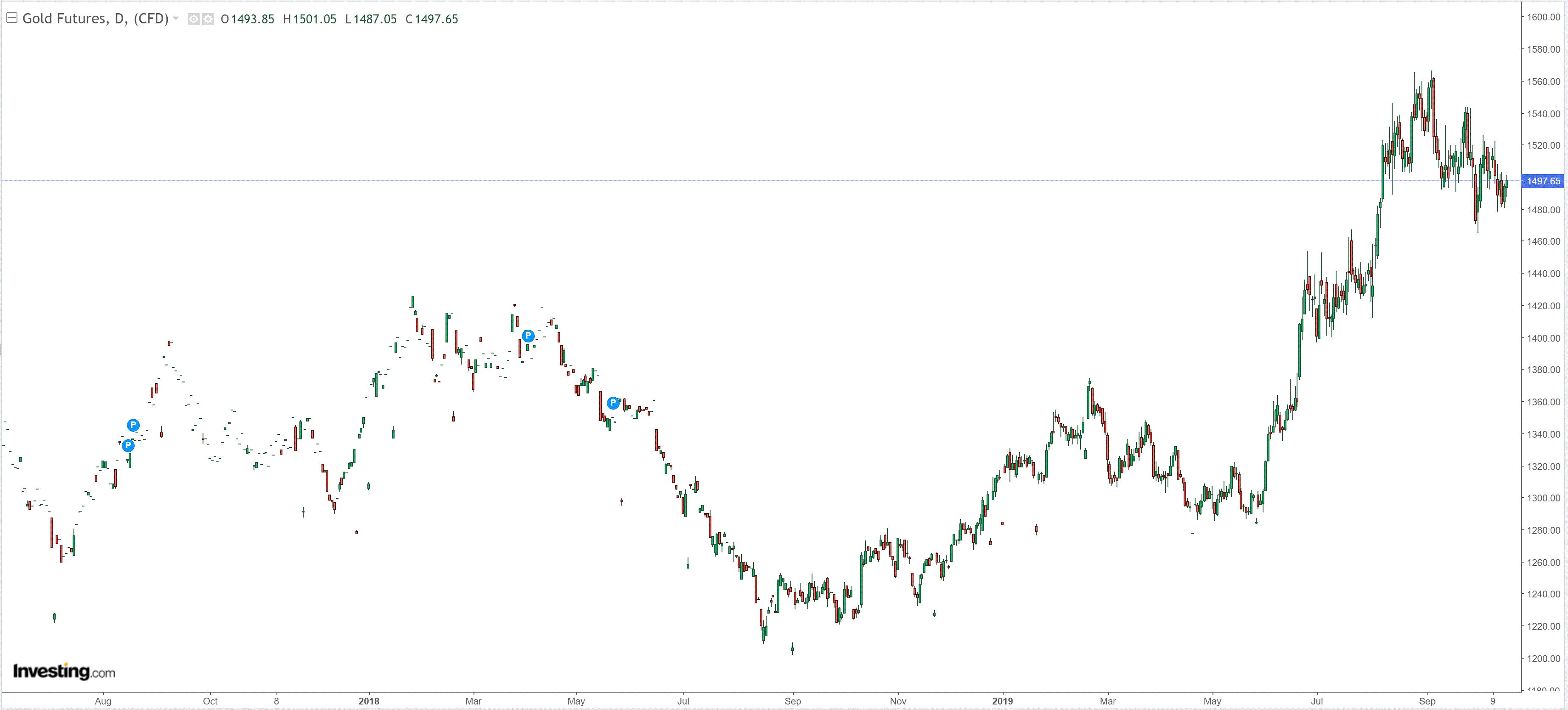 Oil too: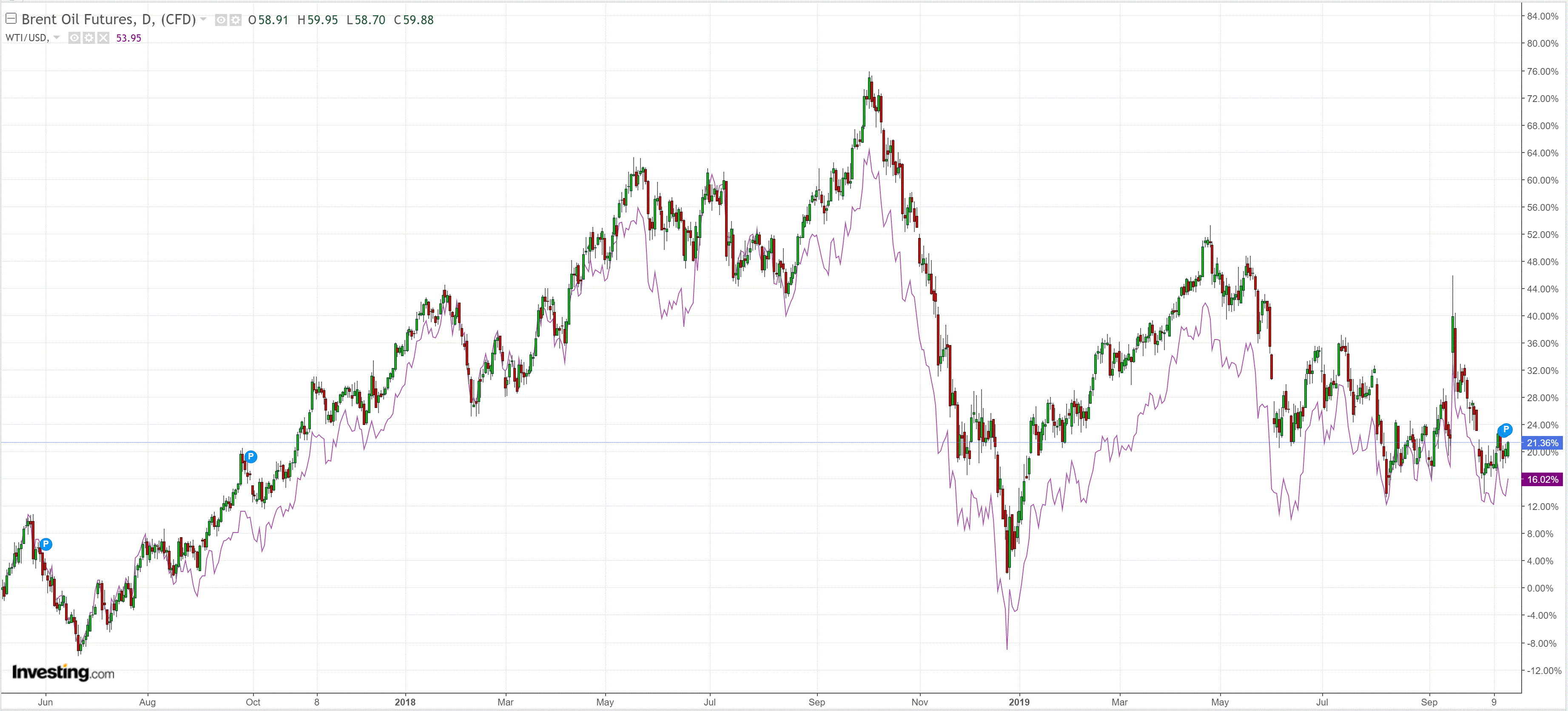 Metals not so much: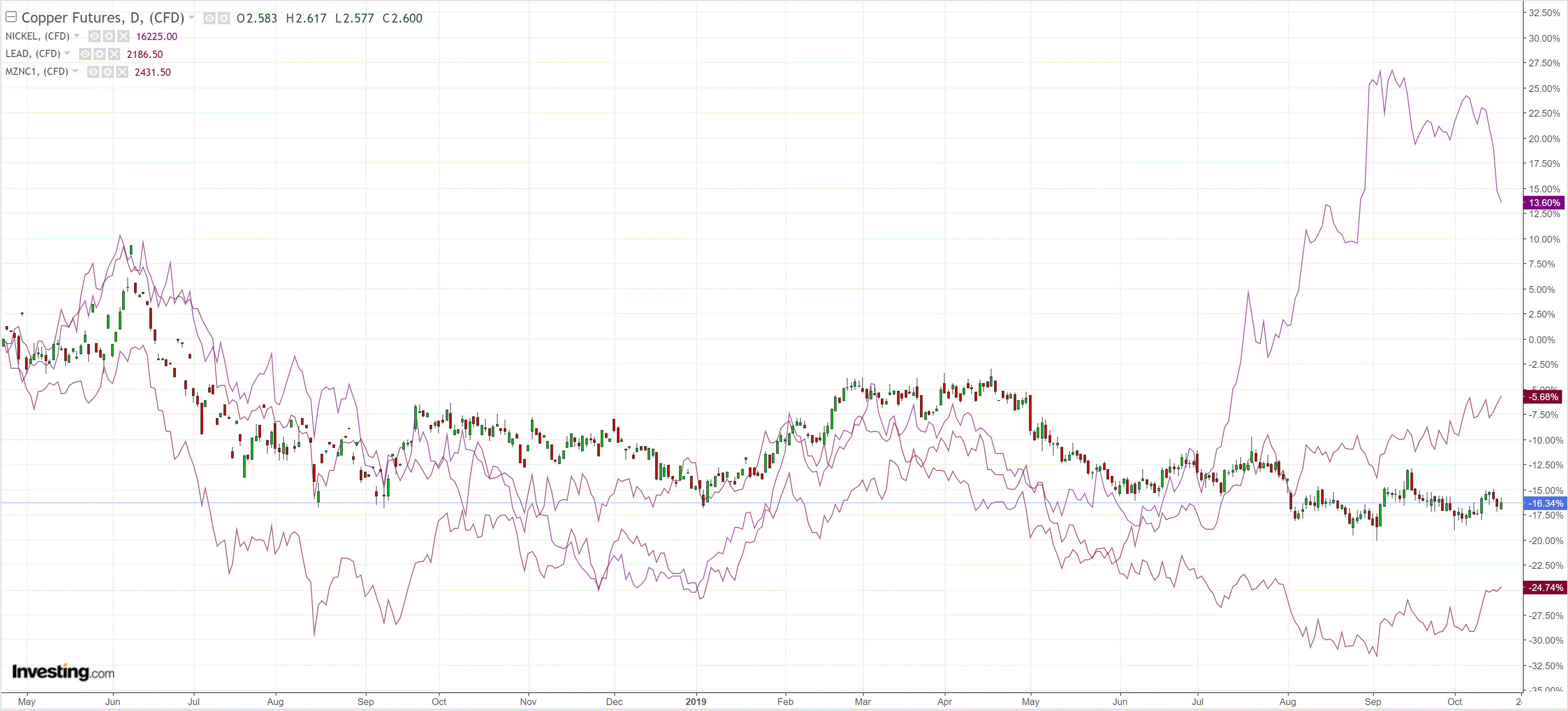 Nor big miners: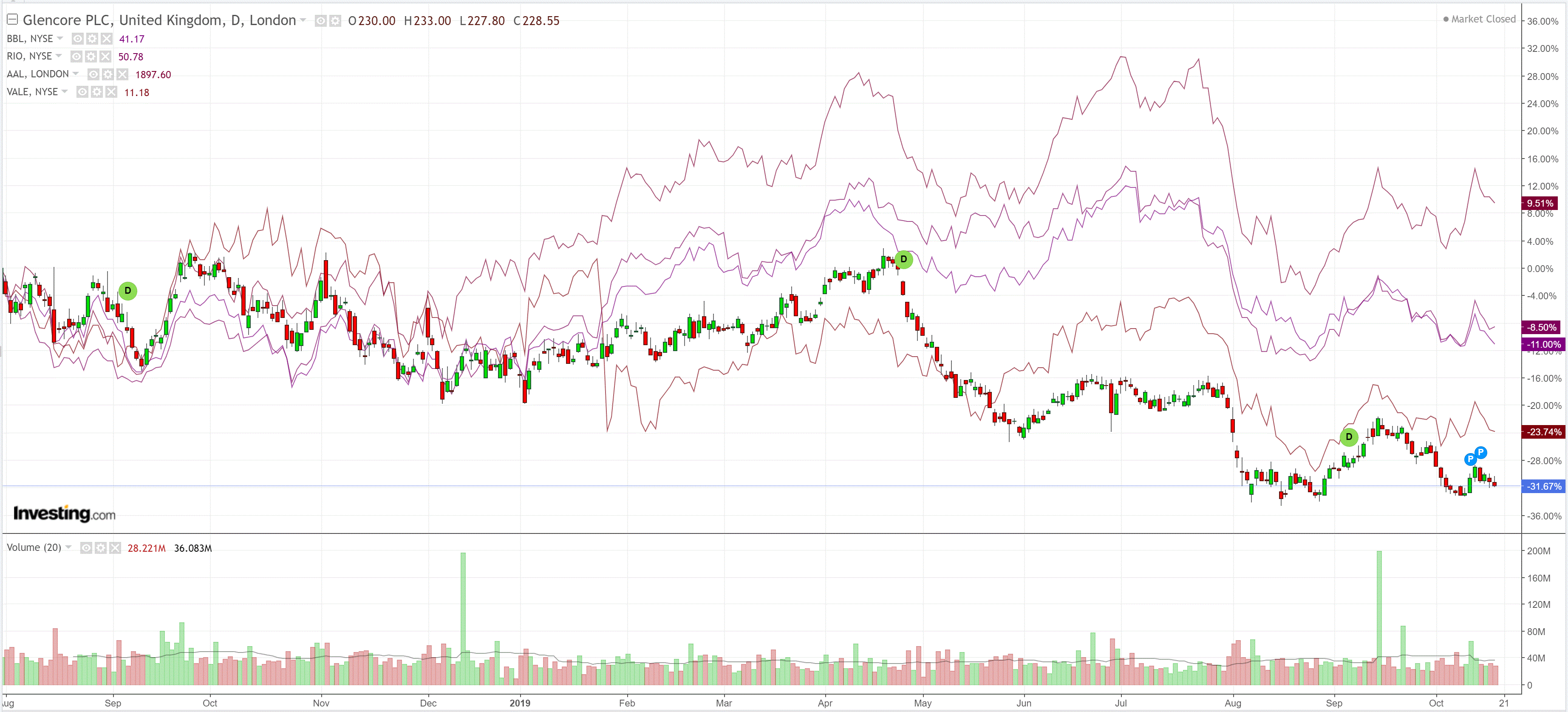 EM stocks are breaking out: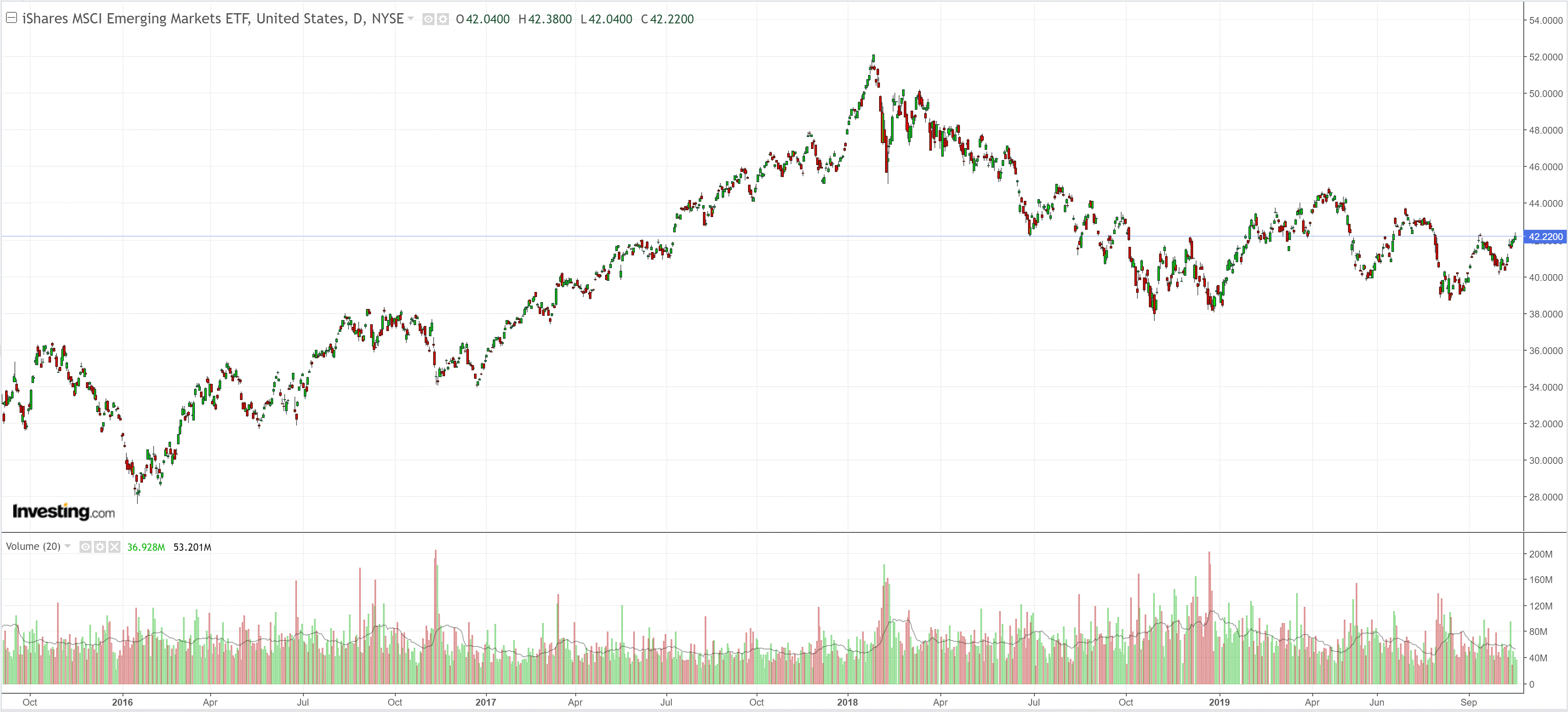 With junk: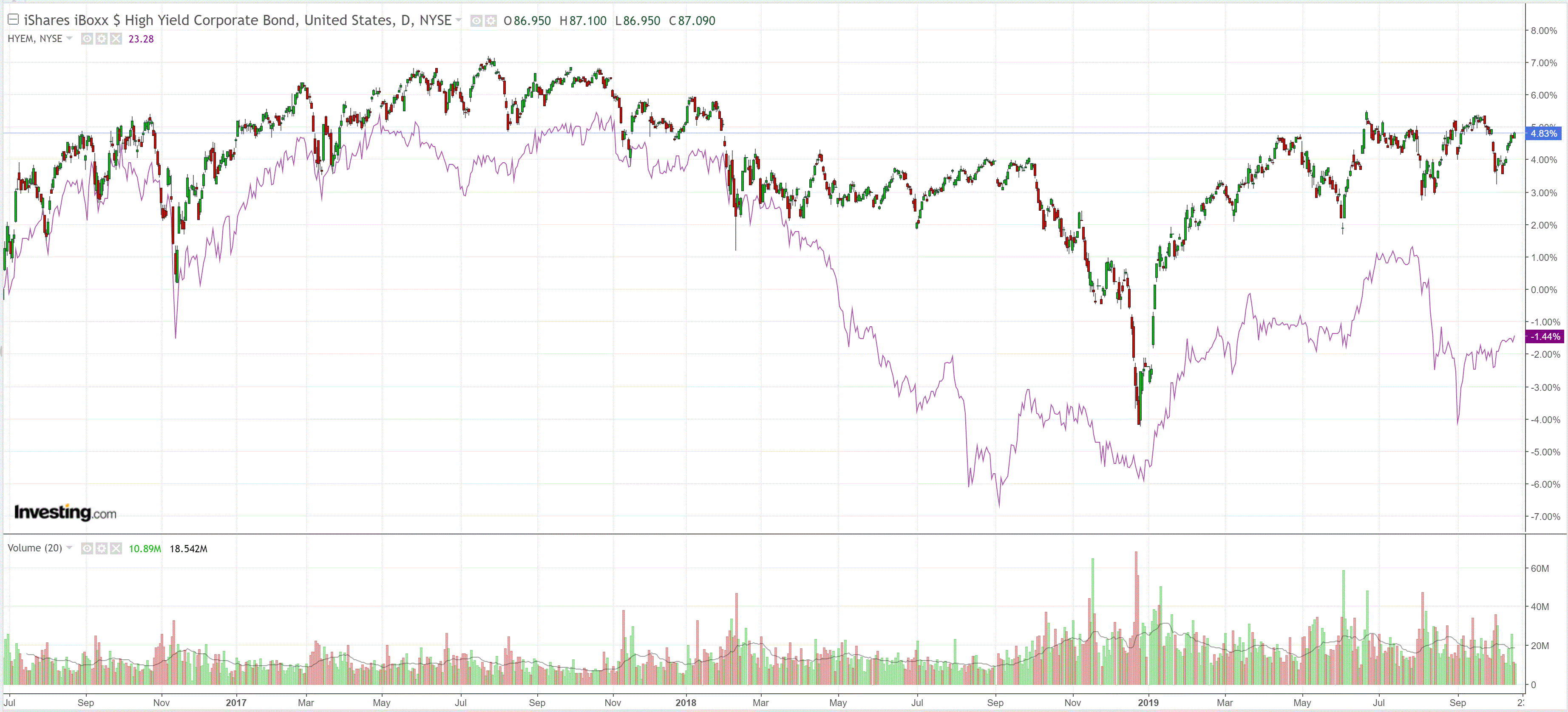 Treasuries were sold: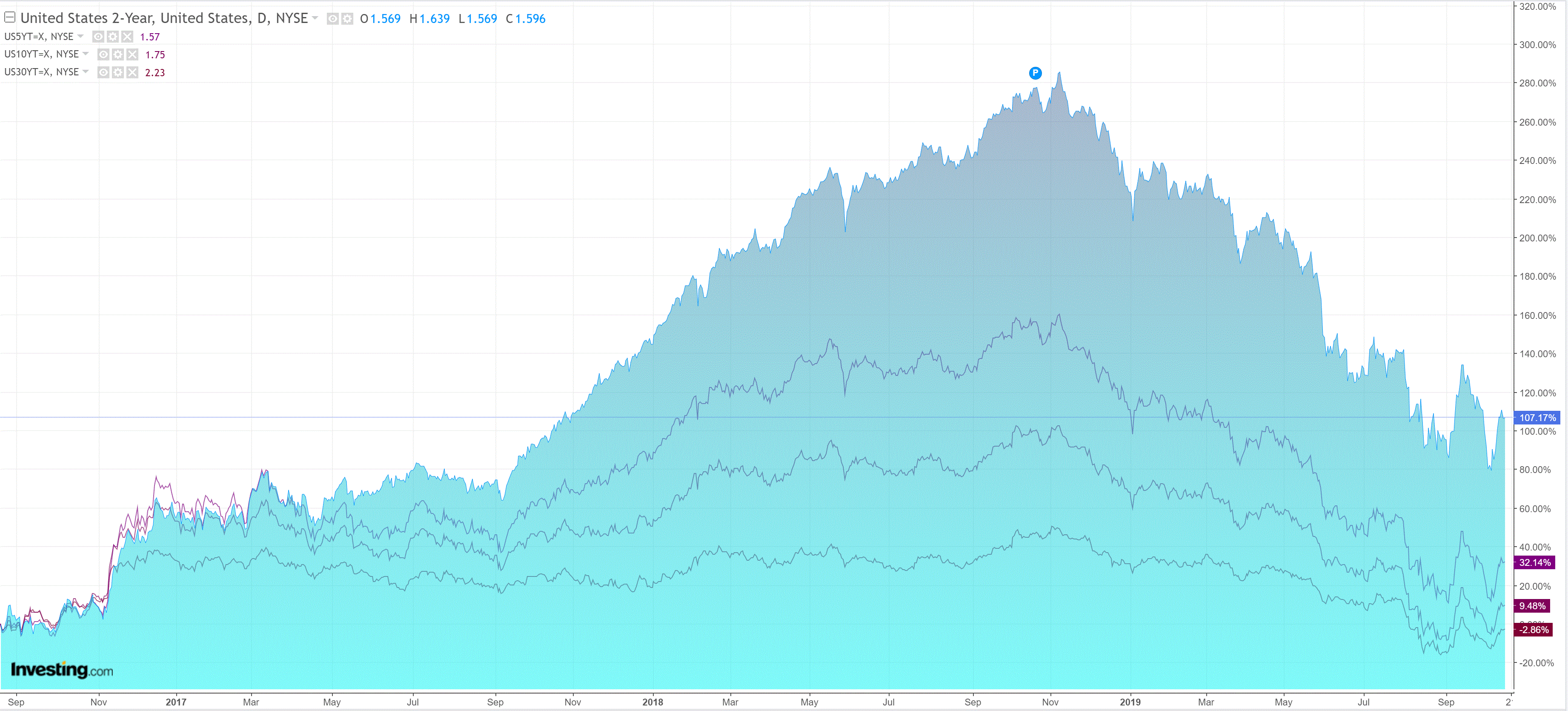 Bunds bid: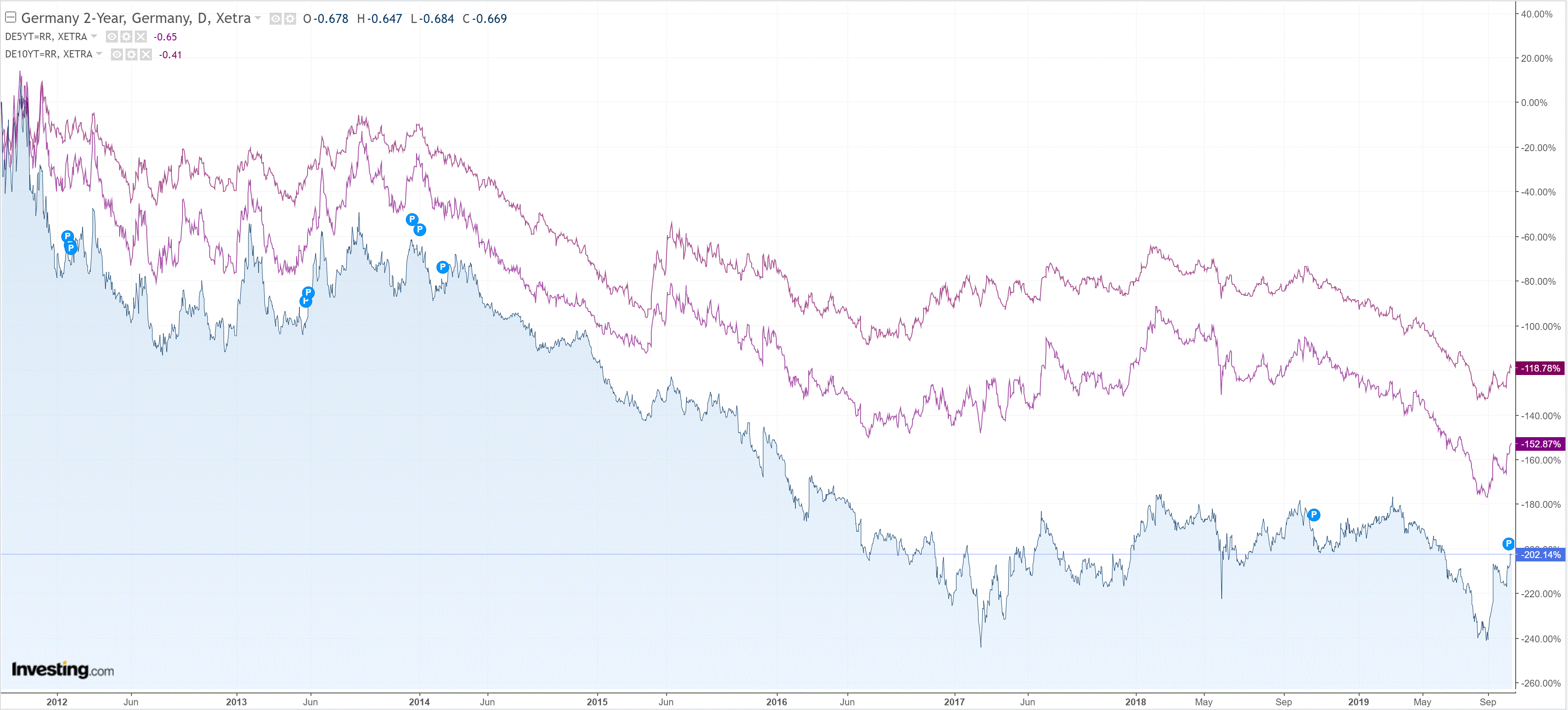 Aussie bonds belted: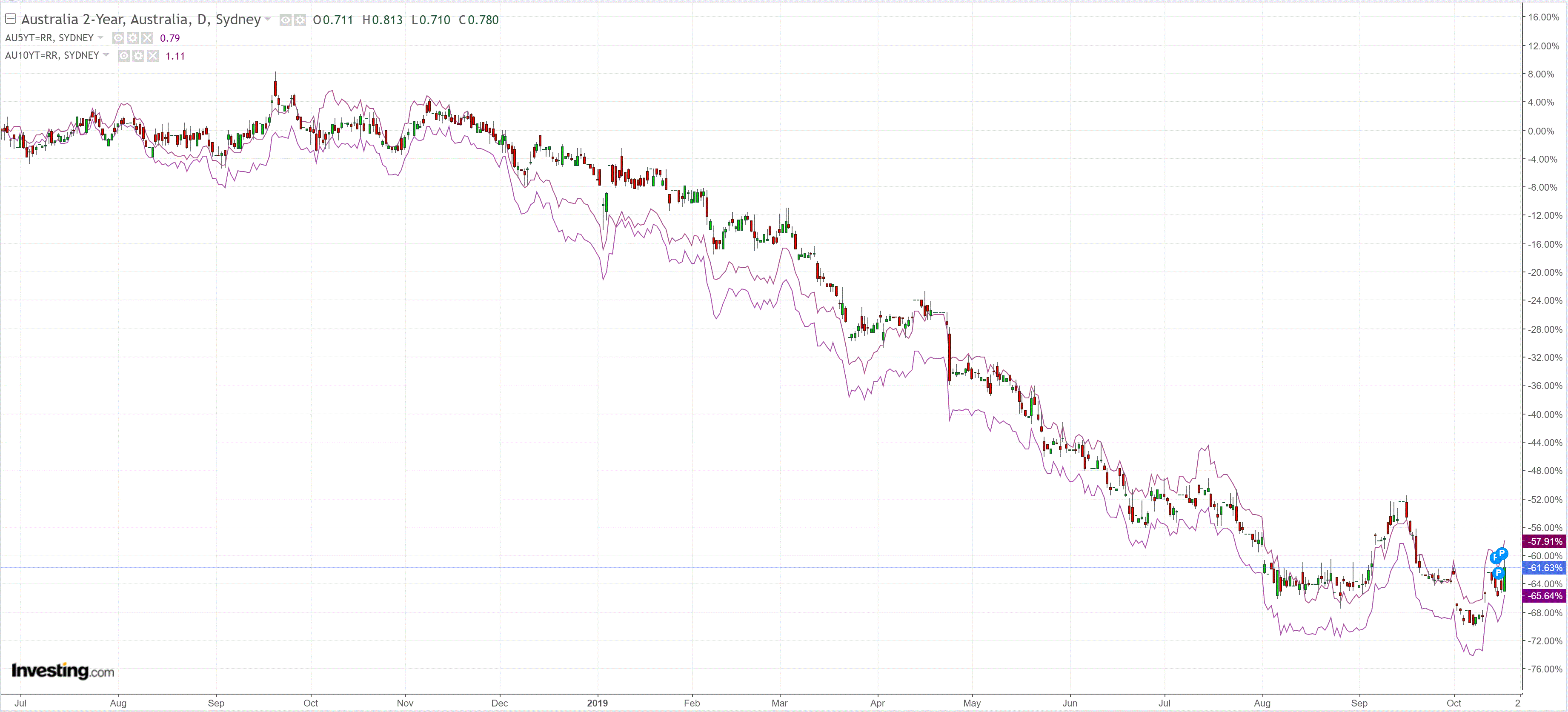 Stocks sure do look poised for higher: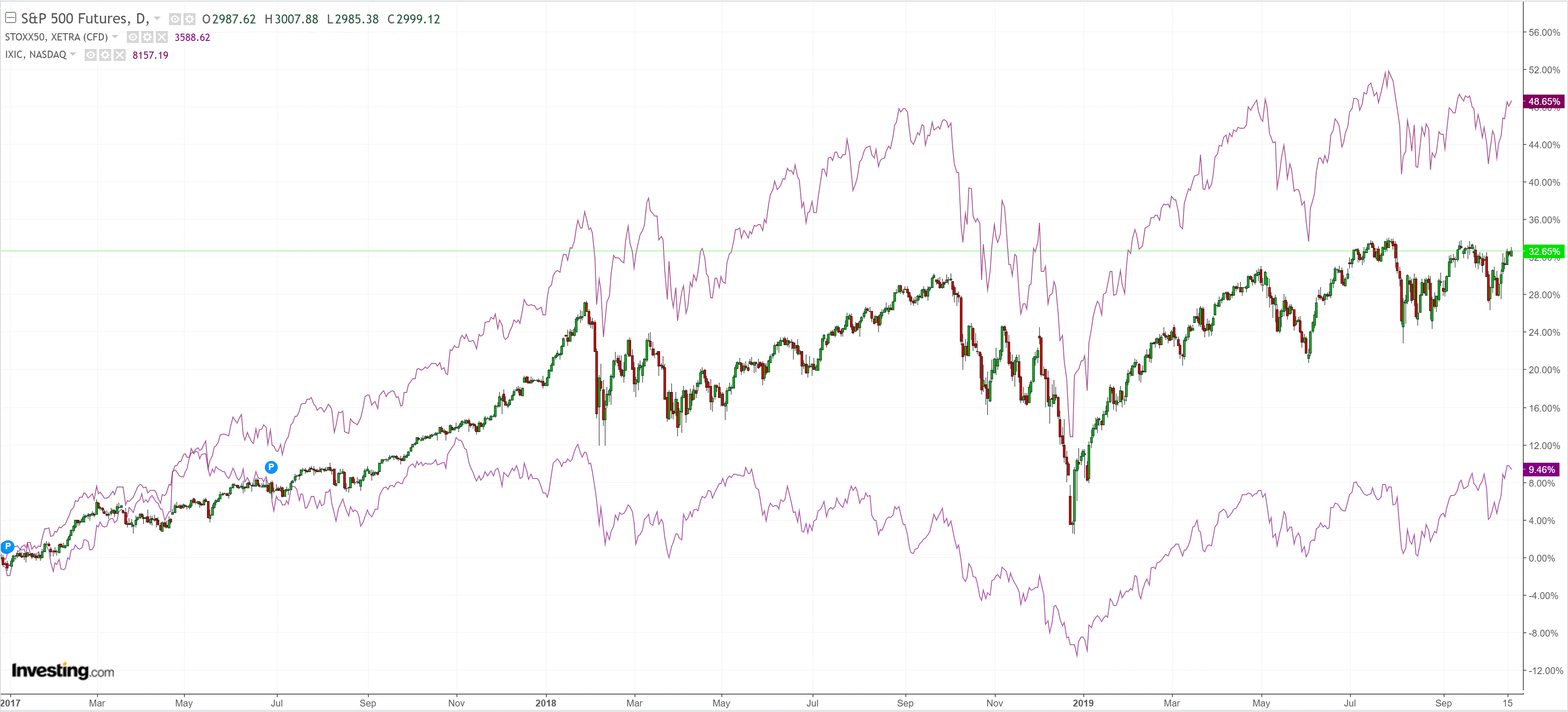 It was another double bunger evening for the Australian dollar as US data came in weak and European politics delivered another sentiment lifting non-deal. For the US, industrial production sagged:
Industrial production fell back 0.4 percent in September after advancing 0.8 percent in August. For the third quarter, industrial production rose at an annual rate of 1.2 percent following declines of about 2 percent in both the first and the second quarters.

Manufacturing production decreased 0.5 percent in September, with output reduced by a strike at a major manufacturer of motor vehicles. Excluding motor vehicles and parts, the overall index and the manufacturing index each moved down 0.2 percent. Mining production fell 1.3 percent, while utilities output rose 1.4 percent.

At 109.5 percent of its 2012 average, total industrial production was 0.1 percent lower in September than it was a year earlier. Capacity utilization for the industrial sector decreased 0.4 percentage point in September to 77.5 percent, a rate that is 2.3 percentage points below its long-run (1972–2018) average.
But housing starts were still good, continuing that recovery:
Housing Starts:
Privately‐owned housing starts in September were at a seasonally adjusted annual rate of 1,256,000. This is 9.4 percent below the revised August estimate of 1,386,000, but is 1.6 percent above the September 2018 rate of 1,236,000. Single‐family housing starts in September were at a rate of 918,000; this is 0.3 percent above the revised August figure of 915,000. The September rate for units in buildings with five units or more was 327,000.

Building Permits:
Privately‐owned housing units authorized by building permits in September were at a seasonally adjusted annual rate of 1,387,000. This is 2.7 percent below the revised August rate of 1,425,000, but is 7.7 percent above the September 2018 rate of 1,288,000. Single‐family authorizations in September were at a rate of 882,000; this is 0.8 percent above the revised August figure of 875,000. Authorizations of units in buildings with five units or more were at a rate of 470,000 in September.
Read more at
As mortgages thump along, via Daily Shot: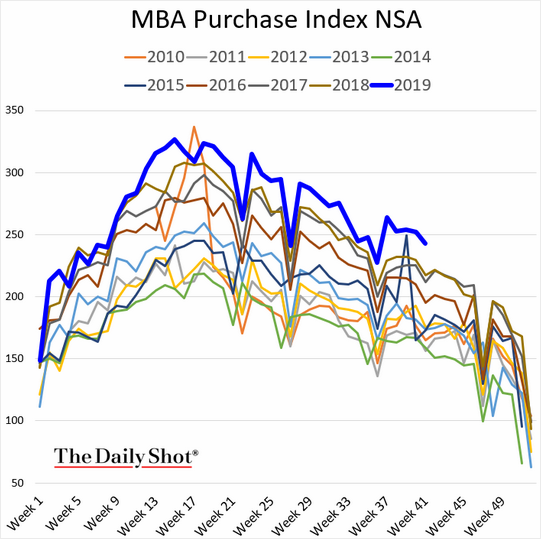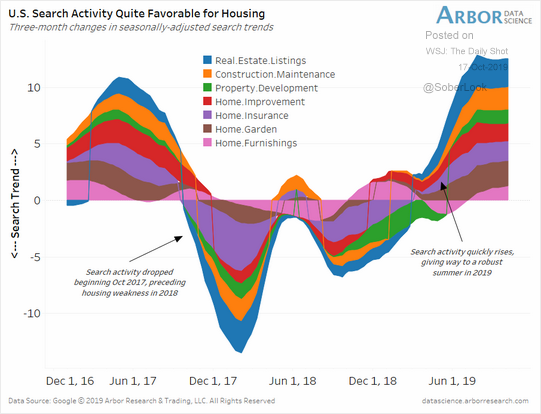 The US is not headed into recession as things stand. Just slowing: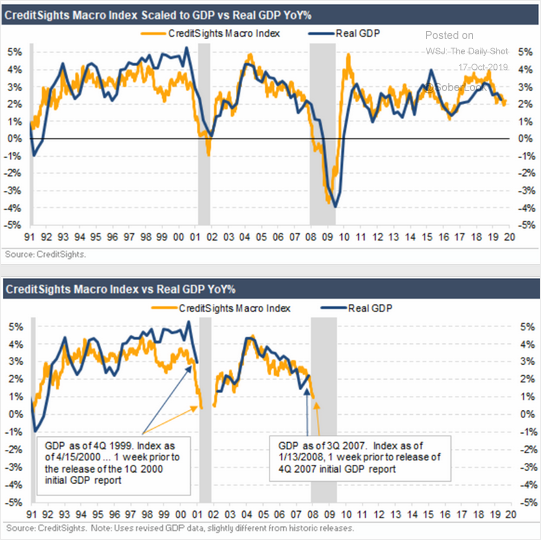 But it is weak enough for the Fed to cut again soon.
Meanwhile, in Europe, another non-deal was struck, via the BBC:
Boris Johnson and EU leaders have hailed the deal they have struck to take the UK out of the bloc on 31 October in an "orderly" fashion.

The prime minister now faces a battle to get the deal through Parliament on Saturday, with the DUP opposing it.

DUP deputy leader Nigel Dodds accused Mr Johnson of being "too eager by far to get a deal at any cost".

European Council President Donald Tusk did not rule out an extension to the Brexit deadline if MPs rejected it.

…Most of the deal is the same as the one agreed by Theresa May last year – the main change is the Northern Ireland proposal.

The UK will continue to abide by EU rules until the end of 2020, and possibly longer, to allow businesses to adjust

The UK will still pay an estimated £33bn "divorce bill"

The rights of EU citizens living in the UK, and UK citizens in the EU, will be guaranteed

…What's changed?

Northern Ireland will be aligned to the EU single market
The controversial "backstop" – that critics feared could have kept the UK in a customs union with the EU indefinitely – has been removed
Northern Ireland will instead remain a part of the UK's customs territory, so it will be included in any future trade deals struck by the government after Brexit
But Northern Ireland will also remain an entry point into the EU's customs zone. The UK will not apply tariffs to products entering Northern Ireland as long as they are not destined for onward transportation across the border
A joint EU/UK committee will decide which goods are at risk of entering the single market and the UK will collect EU tariffs on them on behalf of the EU
The Northern Ireland Assembly – which has been suspended since January 2017 – will get a vote every four years on whether to continue with the new trading arrangements
The decision would be based on a simple majority, rather than requiring a majority of both unionists and nationalists to support the rules in order for them to pass
Yeh, that's a mess and no mistake.
But non-deals are de rigueur to support markets  and so we have another to over-sell and lift risk for a while, including the AUD.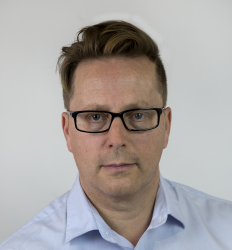 Latest posts by David Llewellyn-Smith
(see all)