Via Banking Day:
The Australian Taxation Office can disclose tax debt information to credit reporting agencies, following the passage of a tax bill last week.

Under normal circumstances, it is an offence for a taxation officer to disclose protected information that has been acquired by them as a taxation officer.

Under the new law, included in Treasury Laws Amendment (2019 Tax Integrity and Other Measures No 1) Bill 2019, tax debt is put on a similar footing to other debts.

The government rationale is that credit providers and businesses will have a more complete picture of the creditworthiness of a business.
I have no data on this but my guess is that that a million specufesting tradies are on tenterhooks here. Why? I reckon that the ATO is the number one secret bank in Australian property investment as borrowers boost mortgage capacity by 'managing' hitherto secret ATO debts.
Fortunately for these 'businesses', the ATO will only disclose these debts to bankers if they are larger than $100k and have not gotten on a payment plan.
If this law were to expand then it will be a material blow to the property market as mortgage servicing measures suddenly crater for an entire class of ponzi borrowers.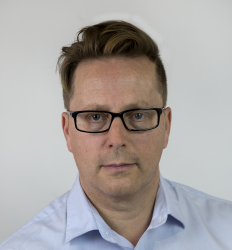 Latest posts by David Llewellyn-Smith
(see all)