The ACTU's assistant secretary, Scott Connolly, has demanded the federal government commit to the retention of the legislated timetable for increasing the superannuation guarantee to 12%. From The AFR:
Unions have called on the federal government to rule out dumping increases in the superannuation guarantee…

"Morrison must immediately rule out any changes to the currently legislated superannuation guarantee to 12 per cent, and commit to a fair review, which puts workers at the centre" [ACTU assistant secretary Scott Connolly, said]…
Does the ACTU not realise that compulsory superannuation is paid for by workers (not employers) via lower take-home pay (less disposable income), with harmful implications for people on lower income earners?
Don't just take my word for it – the Henry Tax Review made this exact conclusion:
Although employers are required to make superannuation guarantee contributions, employees bear the cost of these contributions through lower wage growth. This means the increase in the employee's retirement income is achieved by reducing their standard of living before retirement.
Which is why the Henry Tax Review explicitly recommended the superannuation guarantee be retained at its current level, not raised to 12%, so that it didn't adversely impact lower income earners:
The retirement income report recommended that the superannuation guarantee rate remain at 9 per cent. In coming to this recommendation the Review took into the account the effect that the superannuation guarantee has on the pre-retirement income of low-income earners.
The Parliamentary Budget Office came to a similar conclusion in April this year:
"The increase in the superannuation guarantee to 12 per cent will likely lead to lower wage increases, shifting a greater proportion of earnings into the superannuation system".
As did Fair Work Australia in 2013, which explicitly stated that its minimum wage decision was "lower than [it] otherwise would have been in the absence of the superannuation guarantee increase". This is particularly important given the wages of around 40% of Australian workers are influenced directly by minimum wage decisions. Thus, their wages would have increased by more without the increase in the superannuation guarantee.
Let's also not forget that compulsory superannuation was initially introduced to forestall wage rises amid concerns around a wages breakout in 1985. Then Treasurer Paul Keating and ACTU President Bill Kelty struck a deal to defer wage rises in exchange for super contributions.
This helps to explain why former Labor Prime Minister, Paul Keating, acknowledged that compulsory superannuation is paid for via lower wages:
The cost of superannuation was never borne by employers. It was absorbed into the overall wage cost… In other words, had employers not paid nine percentage points of wages as superannuation contributions to employee superannuation accounts, they would have paid it in cash as wages.
Former Labor leader, Bill Shorten, has admitted likewise:
Because it's wages, not profits, that will fund super increases in the next few years. Wages are the seedbed of the whole operation. An increase in super is not, absolutely not, a tax on business. Essentially, both employers and employees would consider the Superannuation Guarantee increases to be a different way of receiving a wage increase.
I mean seriously, does the ACTU suffer from amnesia? And does it really want workers to take home less pay?
While adequacy of retirement savings for lower income earners is indeed an important issue, this would be best addressed by the ACTU lobbying to make superannuation concessions progressive by replacing the current 15% flat tax on superannuation contributions and earnings: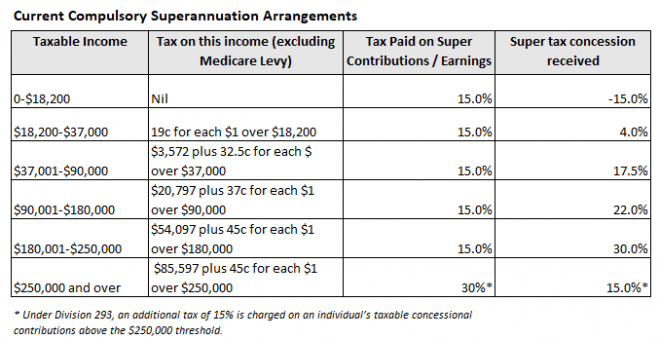 With a 15% concession that is subtracted from one's marginal tax rate: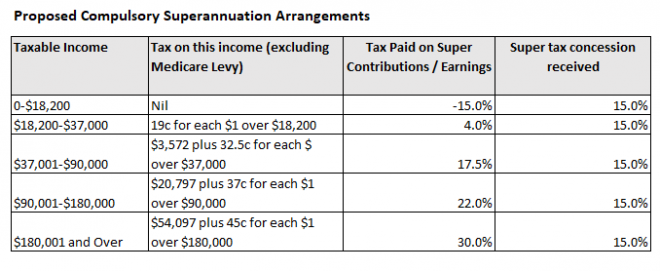 Under this reform, everybody that contributes to superannuation would receive the same tax concession (15%), the system would be made progressive, and lower income workers would enjoy a boost in their retirement savings without also incurring a reduction in their take home pay.
But simply raising the superannuation guarantee without fixing the underlying problems will merely heighten the inequities already rife in the system, while lining the pockets of industry.
Given the ACTU has its fingers in the Industry Super pie, maybe this is its intention?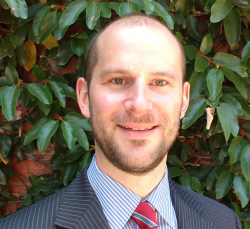 Latest posts by Leith van Onselen
(see all)