Anglicare has released a report which shows that there are 5.5 people competing for every entry-level job position. From The Guardian:
Australia's most disadvantaged jobseekers are forced to compete against growing numbers of underemployed people for a dwindling number of suitable jobs, a report has found…

Anglicare's Annual Jobs Availability Snapshot, released on Wednesday, found there were 5.49 people competing for each entry-level job…

It found there were about 100,000 disadvantaged jobseekers in May, of a total of 700,000, while there were only 18,200 low-skilled "level 5" jobs advertised. These jobs made up only 10% of all jobs.

"As this snapshot highlights, there are simply not enough suitable jobs for people who need the most assistance to get them," the report said.

Anglicare said the results were conservative because they did not take into account the 1.6 million workers who considered themselves underemployed over the same period in May.
What is not mentioned is that the overwhelming majority of Australia's immigration is low-skilled and competes in the entry-level jobs space. The Grattan Institute explains:
FWO investigations suggest that underpaying of low-skill migrant workers is widespread… many migrants work for much less than minimum wages…

About three quarters of net migrants to Australia today are not high-skill, at least when they arrive… The stock of temporary students remains relatively low-skill…

Low-skill migrants might also put downward pressure on wages (if accurately measured). The measured wages of those aged 20 to 34 have not risen as fast as the wages of older workers for some time (Figure 7)…

Australia is now running a predominantly low-skill migration system. People from this system form a material proportion of the younger workforce. Because of visa conditions, many of these migrants have incentives to work for less than minimum wages, and there is anecdotal evidence that many do…
Indeed, Unions NSW secretary, Mark Morey, yesterday warned that 80% of migrant workers are employed below Australia's minimum wage:
Unions NSW secretary Mark Morey said a significant percentage of migrant workers were being exploited by employers, with research showing 80 per cent were being paid below the legal minimum…

"We know migrant wage theft is flourishing in this country. All too often the people delivering our meals, washing our dishes or cleaning our offices are illegally paid below the award minimum."
Obviously, continually flooding Australia with cheap foreign labour will displace local workers and drive down wages.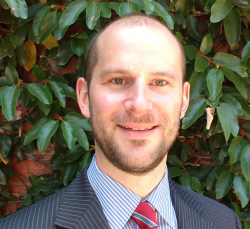 Latest posts by Leith van Onselen
(see all)