Yesterday's ABS labour force release for August revealed a mixed Australian youth labour market – i.e. those aged 15 to 24 years old – with falling unemployment offset by a record rise in underemployment.
The trend headline unemployment rate fell slightly to 11.80% in August: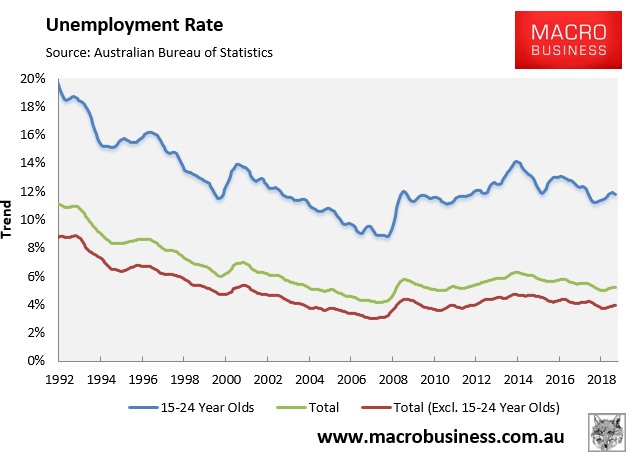 Total employment growth for those aged 15-24 years rose marginally in August, but has dived over the past year: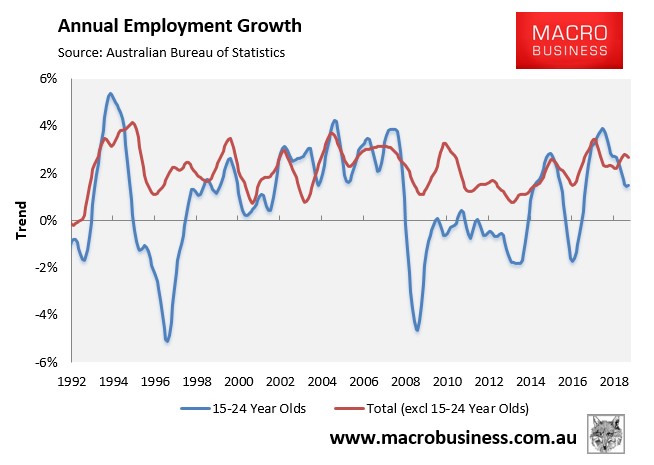 Employment for those aged 15-24 years of age rose by 1.5% in trend terms in the year to August, below the 2.7% for the rest of the labour market.
Full-time jobs growth was 1.6% whereas part-time jobs growth was 1.0%, with full-time jobs fading: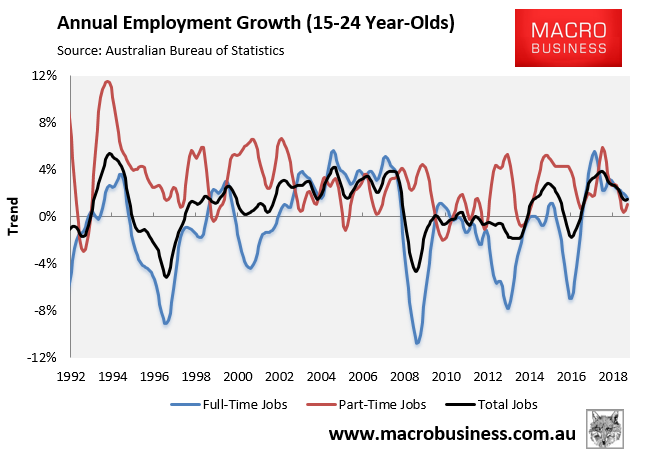 The recovery in youth labour force participation has accelerated but remains way below the pre-GFC experience, suggesting substantial hidden youth unemployment still exists: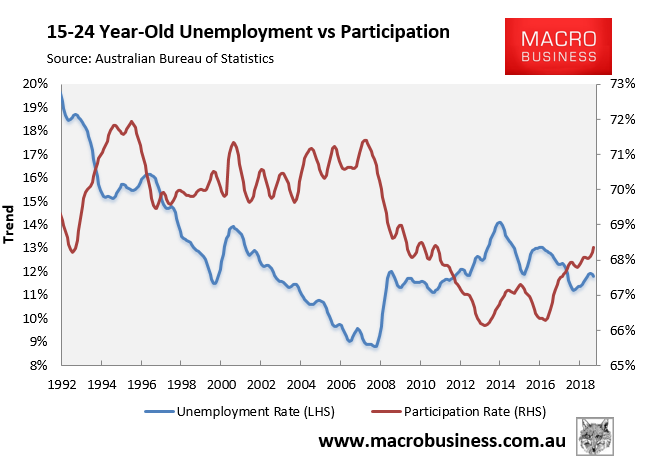 Since the GFC hit 10-plus years ago, overall youth employment has risen by just 2.6% in trend terms, well below the 9.4% lift in the youth population over this time, and full-time jobs are down an incredible 16.9%. By contrast, the overall number of jobs for the rest of the labour force has risen by 23.3%, with full-time employment up 19.1%:

Youth underemployment rose to a record high 18.4% in August, whereas underutilisation rose to a near record high 30.2%: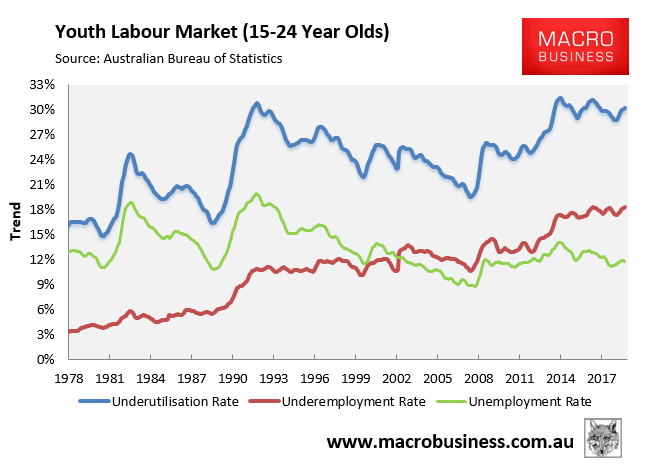 In short, the youth labour market remains way oversupplied, despite the latest fall in headline unemployment.
Leith van Onselen is Chief Economist at the MB Fund and MB Super. Leith has previously worked at the Australian Treasury, Victorian Treasury and Goldman Sachs.
Latest posts by Leith van Onselen (see all)