The Saturday Paper kept Liugate running on the weekend with a fascinating piece starring "Shanghai Sam" Dastayari:
Over the past week or so, Sam Dastyari has tried to contact Gladys Liu.

The former New South Wales Labor senator feels some sympathy for the beleaguered Victorian Liberal MP, having lost his political career through involvement with Chinese money and a man he now describes as "an agent of influence".

Unsurprisingly, Liu – facing questions about her links to the Chinese Communist Party and her fundraising efforts – has not returned his calls.

Watching the debate over Gladys Liu's ties to organisations linked to the CCP, Dastyari has a sense of déjà vu. But he's changed his view of fundraising.

"Do not underestimate just how much pressure political parties and political apparatchiks are under when it comes to fundraising," he told The Saturday Paper this week.

"This is an arms race and the arms race has built into it, now, what is kind of a mutually assured destruction to the system. And that is what we are seeing played out. You cannot go into an election campaign being massively outspent by your political opponents and expect to win."

Dastyari is now a campaigner for electoral funding reform.

He has joined calls for a publicly funded electoral system in which political parties no longer raise private funds.

He says although it may require a constitutional amendment to ban private donations, the current system creates the risk of corruption.

The former senator points to allegations being levelled against Labor and Liberal figures in his home state of NSW, where he was formerly Labor state secretary. "Shady dealings, Aldi bags and cash in the NSW branch – people shake their heads and say, 'Why do these things happen?'" he says.

"They happen because the system has inbuilt an arms race."

Instead of just looking at the symptoms, he says, policymakers should examine the cause. "Sometimes the best option is to flip the card table and start again."

Dastyari says people don't understand what donated money buys. Rarely is it a direct policy change or specific decisions.

"That's far too simplistic an interpretation of a very complex system," he says. "What you actually end up doing is getting access … [The] opportunity to put your case – and frame an argument in the way in which you want that argument to be framed with decision-makers – is of huge value."

Opportunity seekers pay a lot. While small crowdfunded contributions are also sought, they are not the focus.

"That's not the model of political donations in this country," Dastyari says. "The model is a small group of people giving very large amounts of money, either individually or through their organisations. The most innocent interpretation – that they're simply doing it to support ideological views they already have – in itself distorts the system."

Sam Dastyari says that pressure to raise money naturally affects MPs' attitudes, just by virtue of spending so much time around rich people. "The thing they all have in common is that they have money. Your value system is simply going to get skewed."

Donations are never for nothing.

"Don't kid yourself that money doesn't buy access," he says. "If I walk in, prepared to make a large donation of, say, $50,000 or $100,000 or $150,000 to a political organisation, that will get me dinner – either through an auction or even a direct party program. That will give me access to the senior leadership. And even in its most innocent interpretation, you have to ask, 'Is it the best outcome for a system that those with money can buy a seat at the table?'"

Dastyari says Chinese business figures donating in the Australian political system are just like others, in the sense they want access to further their business interests.

But there is an extra dimension – they are seeking to also create a personal network of Australian political connections that helps them earn power and status back in China.

"What was different about these Chinese donors was the scale was quite large," he says. "It was very noticeable. We're talking about what, in Australian politics, is large sums of money. We're talking millions of dollars being donated across the political spectrum."

Dastyari says some donors also have "a more nefarious agenda", pushing not only business interests but geopolitical issues as well.

…"I'm not saying this as some academic in an ivory tower who's never raised money. I'm saying this as … probably one of the largest fundraisers the Labor Party has ever had, right? And looking back on the system with a failed career and the benefit of hindsight."

When asked whether others endorsed what he was doing while only he paid a price, he declines to comment.

Dastyari acknowledges some will view his anti-fundraising conversion with cynicism and says reaching that realisation earlier might have saved his own career.

"I'm saying these are the warning signs for others."
Not so far. Gladys Liu remains firmly ensconced in parliament, strings to Beijing and all.
So, the question is, what did Gladys Liu buy for Beijing?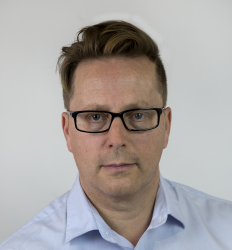 Latest posts by David Llewellyn-Smith
(see all)