More pressure today for Australia's most corrupt regulator, Wayne Byers and his disastrous APRA, via Domain:
Banking regulators may have to tighten lending standards sooner than expected amid fresh signs the Reserve Bank of Australia's back-to-back interest rate cuts have enticed investors back into the property market.

…ANZ economists Adelaide Timbrell and Felicity Emmett said as lending for housing and property prices had increased since the rate cuts, regulators were going to have to consider tightening lending standards.

"The RBA is unlikely to be impressed by these numbers. It would not want a repeat of the housing boom that we had prior to 2017, given already high levels of household debt," they said.

"It is also conscious of the impact that strongly rising house prices have on inequality. If this sort of growth in housing finance persists, we expect the regulators would begin to consider macro-prudential controls sooner rather than later."
I wish. It still won't stop the RBA from cutting as unemployment rises. The key remains APRA. Is Wayne Byers planning the regulator's next round of tightening having recently loosened too far? Via the AFR:
Australia's prudential regulator has been bestowed an array of gifts including expensive chocolates, fruit baskets and porcelain display plates from some of China's biggest banks.

The Australian Prudential Regulation Authority (APRA) was the lucky recipient of $719 worth of Haigh's Christmas chocolates from Bank of China, a $129 fruit basket from Agricultural Bank of China and a display plate of unknown value made by famous porcelain artisans Royal Copenhagen from E Sun Commercial Bank.

It was also gifted a boxed saki flask and cup valued at $300 from China's Everbright Bank at the opening of its first Australian branch held in February this year in Sydney's Barangaroo.
Feasting on largesse, instead, I guess. And why not? Byers should have been unceremoniously fired after the Hayne Royal Commission exposed the collapse of mortgage lending standards through the last cycle under his watch. The Parliament wanted it. APRA staff wanted it. Kenneth Hayne has hinted he wanted it. The national interest demanded it.
Instead he was re-appointed by the Government to reform his own disaster, a new low in Australian governance, and is now completely in hock to ScoMo's mad housing reflation agenda.
When will Wayne Byers tighten?  When ScoMo tells him to. And when the Property Council tells him.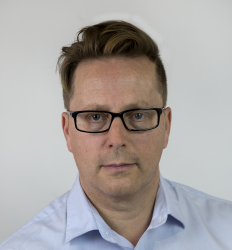 Latest posts by David Llewellyn-Smith
(see all)