Some charts from Damien Boey at Credit Suisse offering a lead on the labour market after yesterday's weakening read: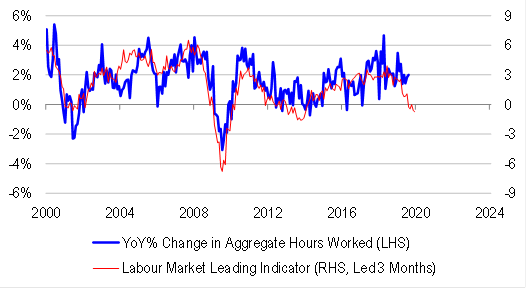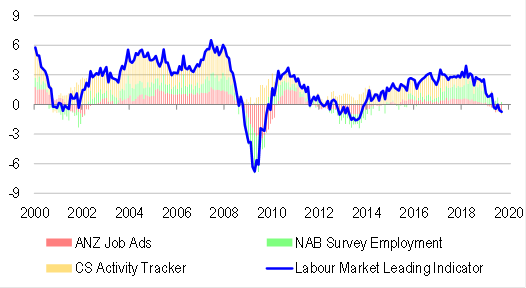 I can see this coming as:
dwelling construction crashes;
infrastructure starts to plateau;
the NDIS roll out halves;
and consumption remains weak.
If we get anywhere zero employment growth then the unemployment rate will spike straight above 6%, trashing wage growth and bringing RBA QE into play.
David Llewellyn-Smith is Chief Strategist at the MB Fund and MB Super. David is the founding publisher and editor of MacroBusiness and was the founding publisher and global economy editor of The Diplomat, the Asia Pacific's leading geo-politics and economics portal.

He is also a former gold trader and economic commentator at The Sydney Morning Herald, The Age, the ABC and Business Spectator. He is the co-author of The Great Crash of 2008 with Ross Garnaut and was the editor of the second Garnaut Climate Change Review.
Latest posts by David Llewellyn-Smith (see all)