Via the excellent George Tharenou at UBS:
…we expect RBA rate cuts & APRA credit easing to trigger a 'mini-boom' for home prices (5-10% y/y) & home loans (15-20% y/y). Nonetheless, 'this cycle will be different'…we expect much of the typical multiplier from strong house prices, to the 'real' economy, to be unusually muted in the upcoming cycle. Housing sales volumes collapsed & show a very little recovery so far, with a record low turnover rate a drag on renovations & related consumption…our lead indicator of land sales indicates ongoing weakness that even worse than our (long-held & relatively bearish) forecast for total dwelling commencements to fall to 170k in 2019, & stay low in 2020…construction employment is likely to start to contract sharply ahead… the wealth effect is likely to be much smaller than in prior cycles, given savings already slid to just 2.3%, the lowest since 2007, and household debt-income is already a record high of ~200%.

…public demand is the almost entire driver of GDP & jobs, but its growth rate has likely peaked; with the Federal Government committed to significant fiscal consolidation & 19/20 Budget surplus. Hence, the modest economy-wide deleveraging cycle in place since 2016 is likely to continue out to 2020, the longest in over 40 years.
I return to my question of last week. Can a housing boom transpire with no economy to support it?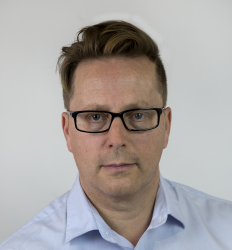 Latest posts by David Llewellyn-Smith
(see all)