Another domino falls in the end of cycle shock, via WSJ:
Bankruptcies are rising in the U.S. oil patch as Wall Street's disaffection with shale companies reverberates through the industry.

Twenty-six U.S. oil-and-gas producers including Sanchez Energy Corp. and Halcón Resources Corp. have filed for bankruptcy this year, according to an August report by the law firm Haynes & Boone LLP. That nearly matches the 28 producer bankruptcies in all of 2018, and the number is expected to rise as companies face mounting debt maturities.

Energy companies with junk-rated bonds were defaulting at a rate of 5.7% as of August, according to Fitch Ratings, the highest level since 2017. The metric is considered a key indicator of the industry's financial stress.
The pressures are due to companies struggling to service debt and secure new funding, as investors question the shale business model.

Many drillers financed production growth by becoming deeply indebted, betting that higher oil prices would sustain them. But investor interest has faded after years of meager returns, and some companies are struggling to meet their obligations as oil prices hover below $60 a barrel.

Private companies and smaller public drillers have been hit hardest so far. Those producers collectively generate a large portion of U.S. oil, according to consulting firm RS Energy Group, and their distress reflects issues affecting all U.S. shale.

"They were able to hang in there for a while, but now their debt levels are just too high and they're going to have to take their medicine," said Patrick Hughes, a partner at Haynes & Boone.

The current financial strain on shale producers is likely to intensify as many companies that took on debt after the 2016 oil slump face large debt maturities in the next four years. As of July, about $9 billion was set to mature throughout the remainder of 2019, but about $137 billion will be due between 2020 and 2022, according to S&P.
That will not be easy. The shale business model is under increasing strain again as break evens are breached: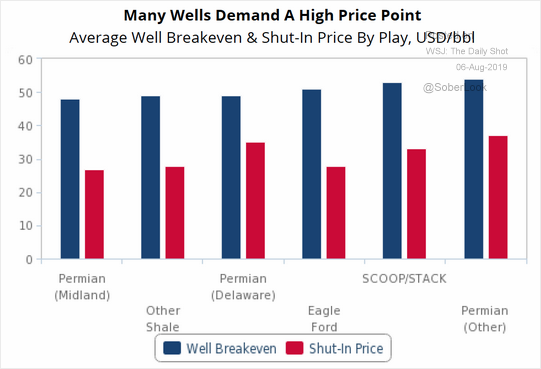 And the rig count falls away: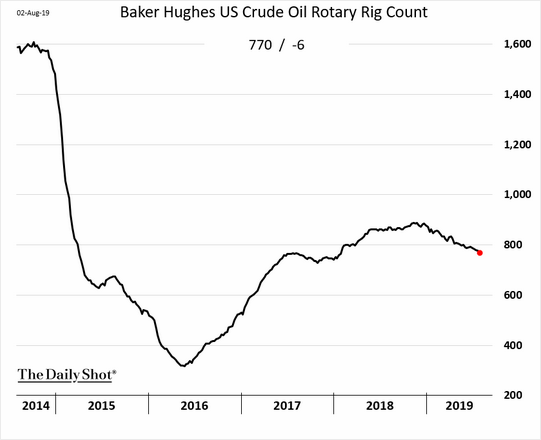 But DUCs help keep production high: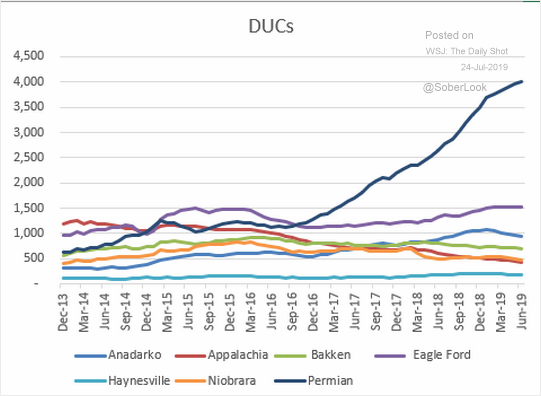 Even as investment eases: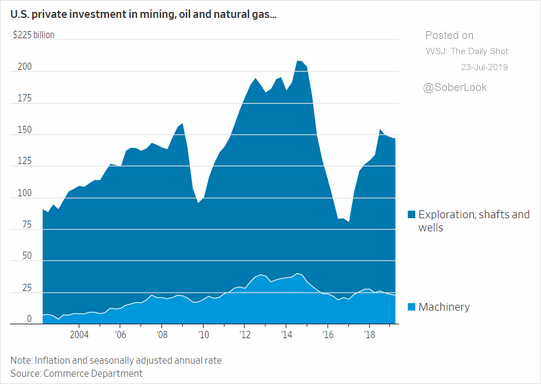 As spreads widen: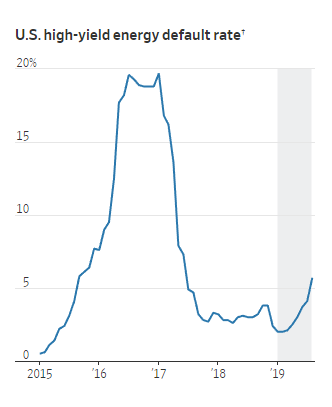 And this is where the rubber hits the road. The US junk bond market has so far held up even as emerging market junk collapses: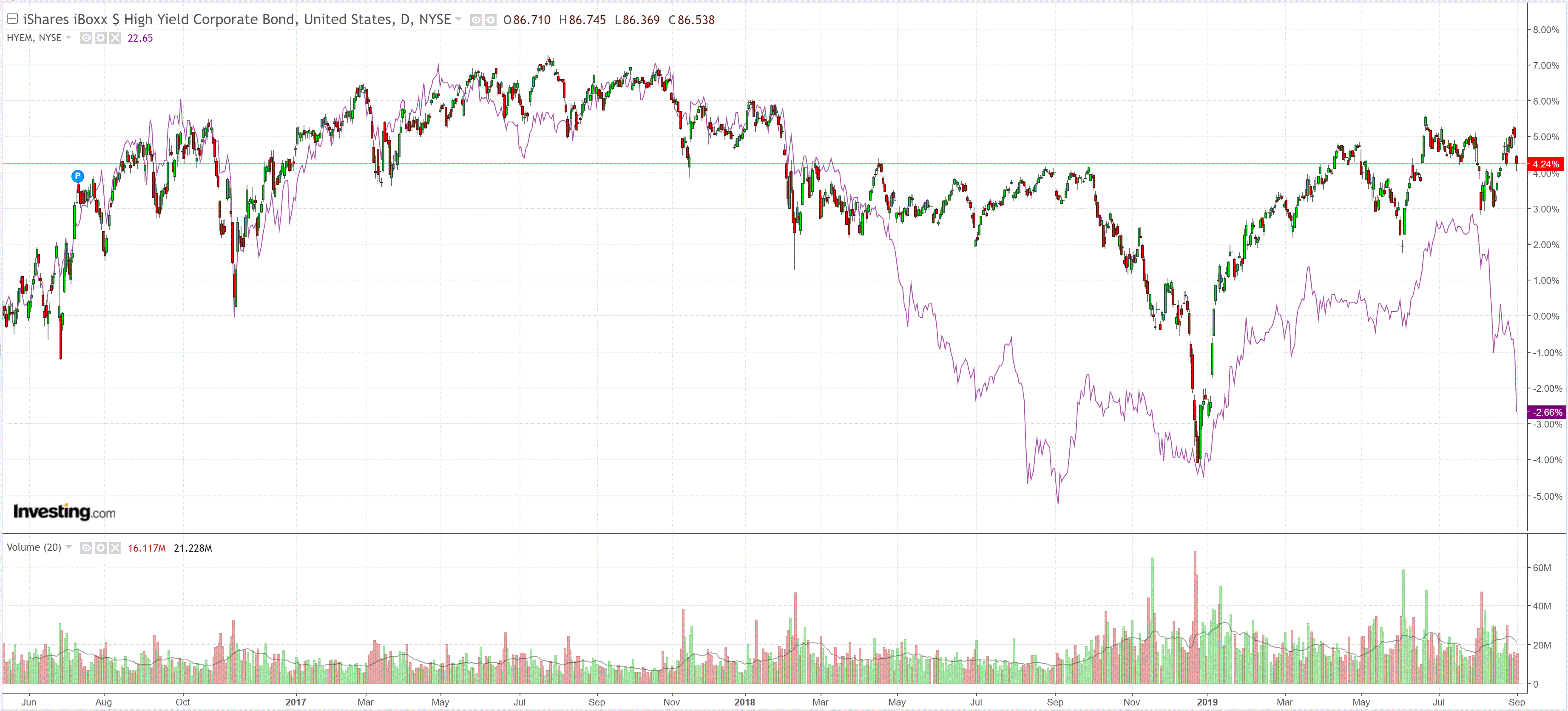 This is precisely what happened last year and in late 2015. I fear an action replay of the year-end rout in the oil price as the seasonal demand low season combines with falling Chinese growth, intensifying trade war, Brexit and European recession, plus the Hong Kong end game: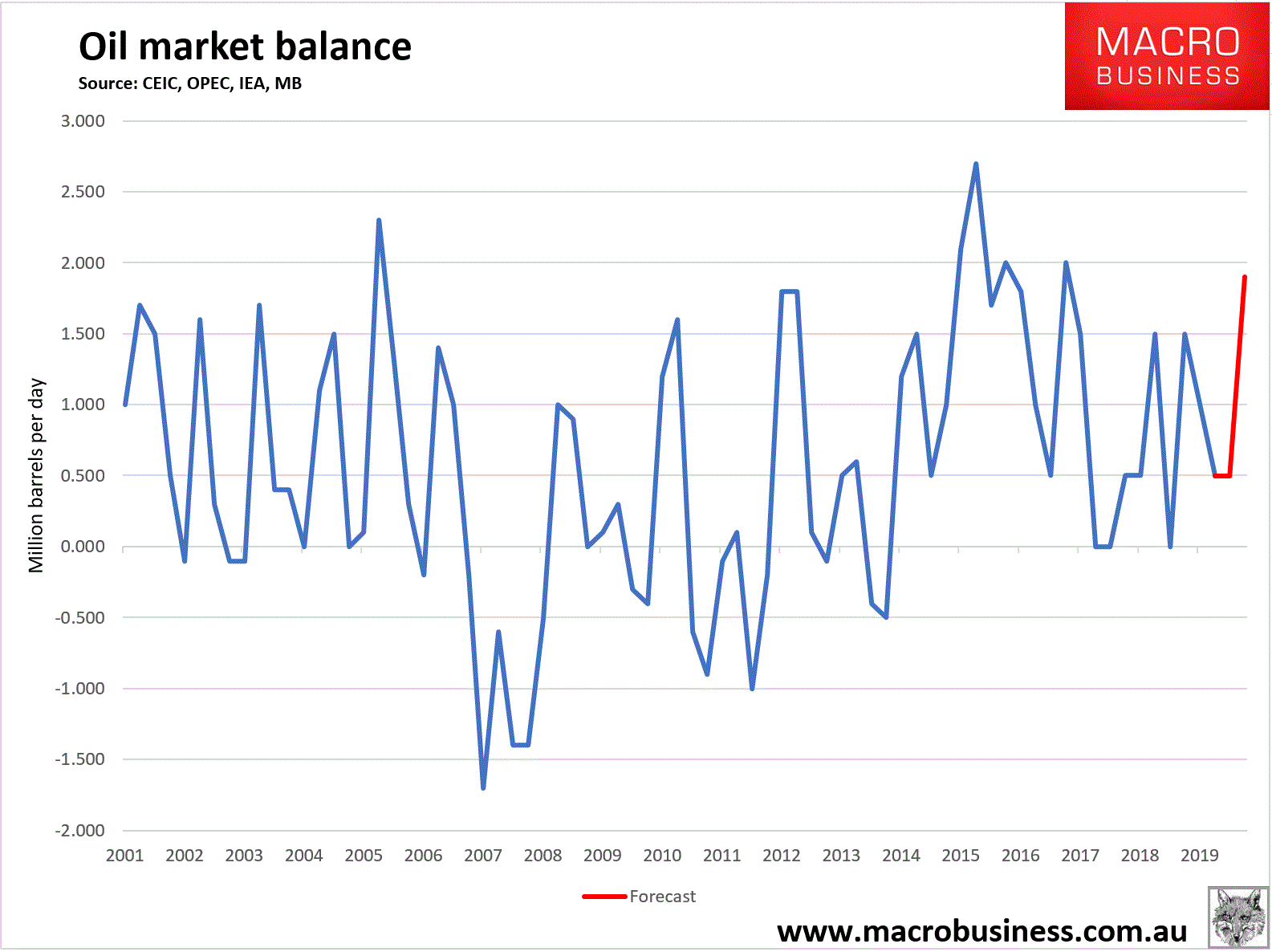 And that forcing US junk spreads into dislocation, crashing stocks and threatening an end-of-cycle event.
I can see an alternative and more benign scenario in which US shale supply is choked more chronically giving the Fed time to ease more aggressively. Hot money is not especially long the oil complex: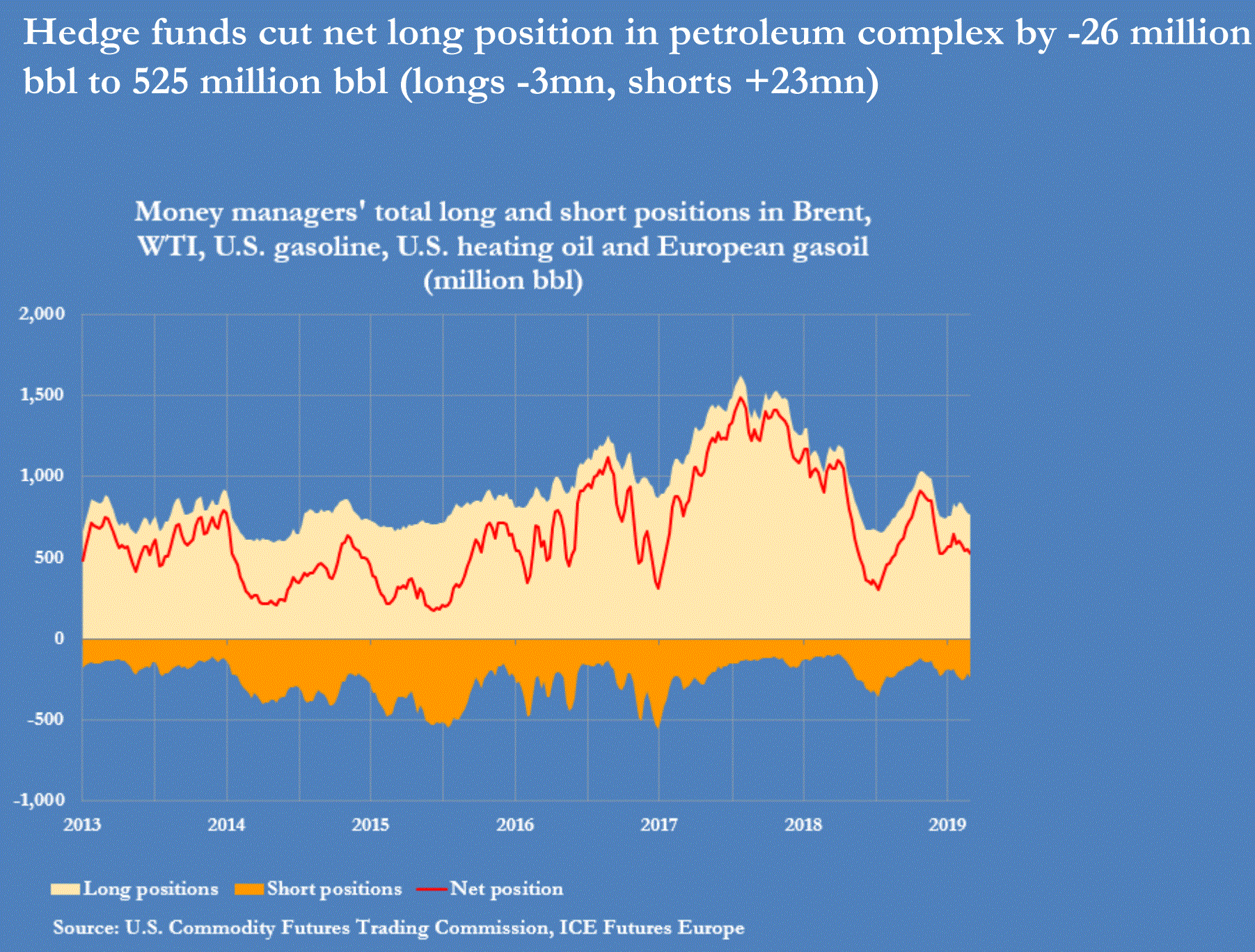 But neither was it in 2015. Let's just say that the set up is highly vulnerable if something goes wrong, let alone a bunch of things.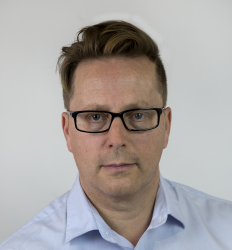 Latest posts by David Llewellyn-Smith (see all)