SQM Researchhas released its rental vacancy series for August, which revealed a small decrease in the national vacancy rate to 2.2% from 2.3% last month; although it was up 0.1% over the year:

Over the year, decreases in vacancies were recorded in Brisbane (-0.3%), Perth (-0.8%), Adelaide (-0.2%), and Darwin (-0.6%), whereas increases were recorded across Sydney (+0.6%), Melbourne (+0.4%) and Canberra (+0.5%), and Hobart (+0.1%).
As shown in the next chart, Sydney's rental vacancy rate is running at its highest level on record in trend terms (i.e. since 2005):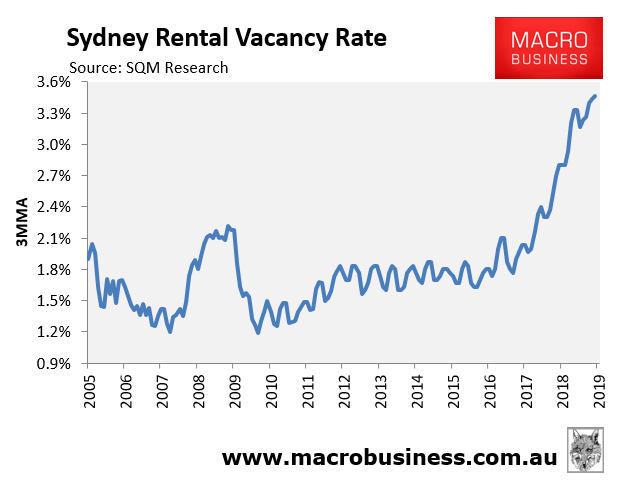 Moreover, SQM Research believes that Sydney's rental vacancy rate will peak at 4% by the end of the year:
Residential property rental vacancy rates remained largely steady for the month of August with perhaps the exception of Perth which continues to record a recovering rental market. While Sydney did record a slight decline our expectation is the Sydney rental market will still fall from here. We believe rental vacancy rates will peak at 4% in Sydney by the end of this year.
Turning to asking rents, the picture remains two-speed, with annual asking rents falling across the combined capitals, dragged down by Sydney where rents are plummeting, with Melbourne also weakening: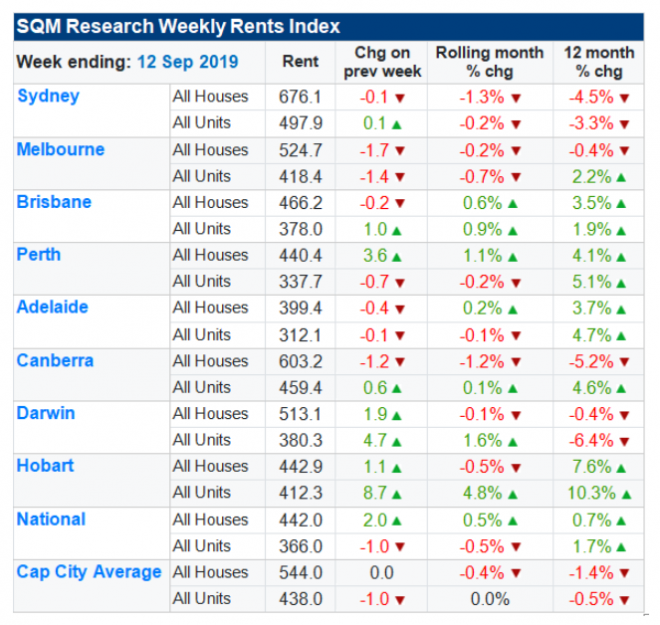 The situation in Sydney should turn next year, however, with both dwelling approvals and commencements plummeting at the same time as population growth is increasing: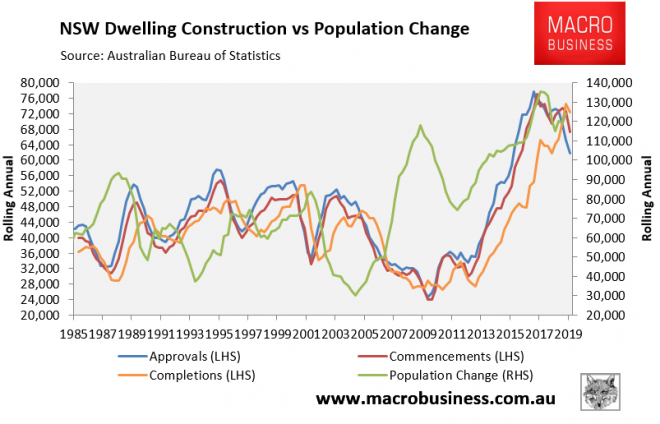 Leith van Onselen is Chief Economist at the MB Fund and MB Super. Leith has previously worked at the Australian Treasury, Victorian Treasury and Goldman Sachs.
Latest posts by Leith van Onselen (see all)