The Productivity Commission's landmark 500-plus page report on Australia's $2.6 trillion superannuation industry explicitly recommended abolishing compulsory life insurance for people aged under-25:
Current settings are more a function of history than considered policy design.

…many entrenched problems remain (and insurance accounts for over a third of member complaints against their fund)… Particularly for young workers — either with no dependents (in the case of life insurance) or low incomes (in the case of income protection) — insurance is poor value and does not meet their needs…

Additional actions are required to weed out poor value policies — insurance should only be provided on an opt-in basis to members under 25, and cover should cease for all members on inactive accounts after 13 months, unless the member explicitly chooses otherwise.
The Grattan Institute similarly argued that compulsory insurance is unnecessarily eroding super balances:
…unnecessary insurance erodes Australians' super balances by $1.9 billion a year.

The government's Protecting Your Superannuation Package Bill fixes these problems by making life, disability and income protection insurance opt-in for people under 25. Most under-25s don't have dependants, so life insurance is inappropriate for them. Under the bill, insurance will start only once there is $6000 in your super account (typically after a year's full-time work), to reduce the number of people who are double-insured. These reforms will substantially reduce the costs of super­annuation, ultimately boosting people's super balances when they retire…

The Protecting Your Super bill will stop millions of Australians paying for insurance cover they don't need.
Yesterday, legislation passed the Senate imposing a general ban on default insurance cover for superannuation fund members under the age of 25 and those with low account balances. However, an exemption to the ban will apply to those deemed to be in dangerous occupations and emergency services workers. From The Australian:
Young workers and those with superannuation balances of less than $6000 stand to save a collective $3 billion a year in unnecessary life insurance fees…

Treasury estimates the overhaul would cost insurers up to $3 billion in reduced premium revenue and save 5 million Australians several hundred dollars each per year. Government sources said more than 40 groups had swarmed parliament to lobby against the bills…
Amazingly, Labor and the Fake Greens opposed these sensible reforms, instead siding with the conga-line of industry rent-seekers. And it was only with the backing of Independent senator Jacqui Lambie that they passed.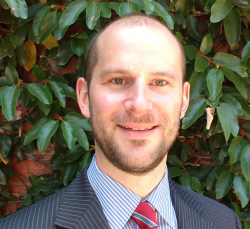 Latest posts by Leith van Onselen
(see all)