Build-to-rent homes, which offer 'secure' housing for those who wish to rent, are seen as part of the answer to the problem of housing affordability. However, the build-to-rent sector has not taken off in Australia to the extent that it has in the US and the UK, with a lack of tax concessions being seen as the main reason.
Federal housing minister Michael Sukkar claimed yesterday that "slow and truncated" state planning schemes are a hiderance to build-to-rent. Sukkar said there seemed to be plenty of capital available for investing in build-to-rent schemes, particularly from big superannuation funds. From The AFR:
"I was meeting with a very large investor in Sydney which essentially had to walk away from a $1.5 billion project because of the uncertainty with the planning scheme," he said…

"The choke point is getting the project out of the ground. I can understand the argument [that build-to-rent is slow] if there is a lack of capital for these projects but there is a surplus of capital … but our state planning is making it extra difficult"…
What about normalising Australia's immigration program to take the unrelenting pressure off demand?
What about unwinding tax lurks?
What about tightening rules and enforcement on foreign ownership, and extending anti-money laundering rules to real estate gatekeepers?
What about banning borrowing into property by SMSFs?
What about reforming banks for sustainable credit?
What about providing the states with incentive payments to undertake land-use and planning reforms, provide housing-related infrastructure, swap stamp duties for land taxes, reform rental tenancy laws, and provide social housing?
Instead of genuine housing solutions, all we are get from the federal government is some wet lettuce build-to rent fluff.
As MB has argued repeatedly, build-to-rent's practical application has been questionable in both the United States and the United Kingdom.
Indeed, there are legitimate questions that need to be asked before Australia launches into build-to-rent, namely:
will corporatising the rental market actually result in lower rents?
would a listed corporation charge any less than a regular landlord, especially so when its pricing power will obviously be higher?
would they be more or less accountable for maintenance and costs?
Moreover, are we supposed to believe that adding a cabal of profit-dependent corporations to the housing "market" will reduce its already monstrous lobbying power? The property lobby's lust for build-to-rent suggests not.
Rather than fixing Australia's housing problems at the source, 'build-to-rent' is shaping up as another 'affordability' policy favoured by the rent-seekers for the rent-seekers and aimed at sucking more lifeblood from the catastrophic market failure of Australian housing (read Australia's youth).
I guess this is what you get when you ask developers for "housing affordability" solutions.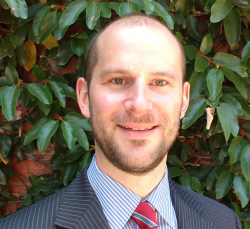 Latest posts by Unconventional Economist
(see all)