Sino Scott is off the leash, via The Australian:
Scott Morrison has taken to Chinese social media service WeChat promising to defend embattled Liberal MP Gladys Liu and "all Chinese Australians."

…"Overcoming many obstacles, Gladys Liu became the first Chinese woman to be elected to the House of Representatives," Mr Morrison wrote on WeChat, accompanying the video.

"The Labor Party is sparing no effort to discredit Liu, but I will stand up and defend her and all Chinese Australians because they have made great contributions to Australia with a sincere heart."
Liu discredited herself and now Scott Morrison is doing the same to his government. The irony of Sino Scott using a website with editorial links to Beijing to dispel a scandal about foreign influence should be lost on nobody.
This is a mad gambit. It will be super easy for the press to continue a constant drip of Gladys Liu dodgy facts given she is associated with an endless array of dodgy organisations.
She will be forced from power sooner or later and the longer Sino Scott stands by her side, the more he will be sullied by it.
In short, the longer he waits, the more he risks losing the inevitable by-election. He should have taken this on the chin and won respect from all for being decisive in the national interest.
Now he's going to die the death of one thousand treasonous cuts.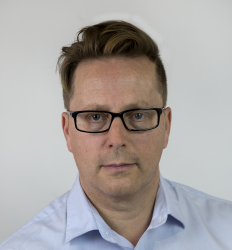 Latest posts by David Llewellyn-Smith
(see all)