The raw calculus of power was on display for the Australian Prime Minister on the weekend as all of the hopes and dreams of Australia's China lackeys were mowed down on the White House lawn, via the AFR:
Scott Morrison has dug in behind Donald Trump's push to win significant concessions from China on trade – especially the cessation of intellectual property theft – and is prepared to adjust the budget to help the economy ride out what looms as a protracted dispute.

After Mr Trump warned on the weekend that it may be more than a year before a resolution to the trade war was reached, Mr Morrison said it was worth holding out for a proper deal rather than a compromise which did not address the key concerns about China's trade practices.

"It's got to be a sustainable outcome, it's got to be a durable outcome, it's got to deal with the real issues that are there in their relationship," Mr Morrison said.
And that's that. End of story. The raw calculus of power throwing notions of a balance of super powers, and ScoMo's domestic economic strategy, out the window.
The Australian reports that ScoMo is now putting the heat on China instead:
Scott Morrison has publicly called on China to "take every opportunity" to settle the trade war with the US after directly urging ­Donald Trump to do the same to avoid economic damage to Australia and the region.

After meeting the US President in the White House, the Prime Minister said on Sunday he had a "clear sense" from Mr Trump that he wanted to pursue every opportunity to finalise a trade deal with China.

"I have been consistently ­advocating to both China and the United States, as have many others­ in our region, to come together and ensure they can resolve the issues they have before them," Mr Morrison said. "I've urged that the sooner we can get to an outcome­, the better."
ScoMo did throw Beijing a bone:
"What is important is what Australia's view is and I set that out in the Oval Office yesterday…You need to understand Australia's economic relationship with China is very different from the United States' economic relationship with China.

We have a surplus with China, they have a deficit, and they have a very different economic experience of their relationship.

For ­Australia, China has been an important source of trade and economic growth…It has been an absolute boon for Australia and that is why I have always made it clear we have always welcomed China's economic growth and will continue to and that's why we have a comprehensive strategic partnership with them."
But the truth is this:
"At the same time, we have been very clear about a whole range of other issues such as intellectual property, forced transfer of technology or how foreign investment operates, and none of that is of any surprise."
Given IP theft is the key issue of importance in the trade war, ScoMo might as well have just said "it's all the way with the USA".
Chinese propaganda wasted no time in responding:
"Australia will not get the 100 years of friendship [it hopes for] but 100 years of solitude."

…the obvious takeaway from the weekend's State visit is that Mr Morrison backs Mr Trump's hardline stance on trade and that would have been an irritant to China. Professor Yu said Australia's "obsession" with its US military alliance would hurt the smaller nation's economy.

"Australia will have to use a lot of resources to buy helicopters and submarines to safeguard this regional military hegemony which has little meaning to the country. The US alliance will create a tense relationship between Australia and neighbouring countries and Australia will be isolated".
Except from Japan, Korea, Taiwan, Thailand, Philippines, India, Singapore and most of the Pacific.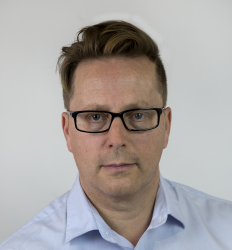 Latest posts by David Llewellyn-Smith
(see all)