He really has no idea what he is doing. Via The Australian comes Albo kissing Business Council booty:
Anthony Albanese will dump Bill Shorten's anti-business, class warfare rhetoric and launch a charm offensive to win back corporate Australia in a move to reconnect with voters following Labor's election loss.

In a speech to company chief executives on Wednesday morning, the Opposition Leader will also support the right of big business to back social issues and not "stick to their knitting".

Amid pushback from the Morrison government against companies pursuing social crusades, Mr Albanese will urge the nation's top CEOs to continue reflecting "the values of their employees and their customers".

"I want to work with you. I want us to co-operate to confront the challenges facing our nation. We won't always agree, but you will ­always have my respect," Mr Albanese will say.

"I am not just saying this after the election. It's consistent with what I said before the election. Just as I want to work with you, those of us in this building need to learn to work together and that is something Australians are telling us loud and clear."

"Despite a great run over a long period of time, Australia faces serious economic challenges. There are serious problems ahead but this government has no plan to deal with them," he will say.
In other words, Albo is going to endorse business wokesterism while de-escalating the fight over crushed wages growth.
Let's take a moment to recall why Labor lost the election:
working people with crushed wages in QLD fled Labor over three successive elections;
they did not go to the LNP. They went to nationalist fringe parties in One Nation and Clive Palmer offering answers [right or wrong] to declining living standards;
those minority parties stand for nationalist economics, tighter borders and conservative social values.
So, tell me again, how is Albo going to win QLDers back by embracing business, open borders and social progressiveness?
Albo was appointed as a placeholder opposition leader and he is delivering in spades.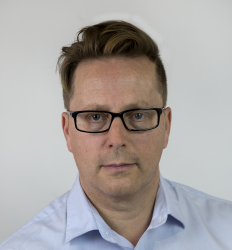 Latest posts by David Llewellyn-Smith
(see all)