Via Domain:
Future Fund chairman Peter Costello has downplayed the economic impact of any future interest rate cuts, saying deep-seated or "structural" reforms were instead needed to promote growth.

With financial markets putting roughly an 80 per cent chance on an official interest rate cut next week, Mr Costello on Thursday said lowering the cash rate from 1 per cent might result in a lower Australian dollar than otherwise, but would have a limited impact on the "real" economy.

…Mr Costello backed the federal government's position, saying he was "very, very wary" of fiscal stimulus, and pointing out Australia had posted 11 budget deficits in a row. "We've had eleven deficits in a row, eleven. How many do you want? 12, 13, 14?"

Instead of relying on more interest rate cuts and budget spending to boost growth, Australia needed to tackle "structural" issues in the economy, such as making it more efficient. Mr Costello said structural reforms, such as tax changes, or pro-competition changes, were "harder" because they involved legislative change.
What a terrific idea. Such reform would include:
scrapping negative gearing and/or ending the Costello capital gains exemption for property to end vast capital misallocation into house price speculation;
scrapping massive Costello superannuation subsidies for the aged;
hugely boosting R&D and competition reforms across an overly concentrated Costello economy to end rentier profits;
apply a resource super profits tax;
GST reforms to increase Costello inefficiencies;
add reforms to the broken Costello horizontal fiscal equalisation system;
plus sink the AUD, triggering an equally large surge in national competitiveness;
to enable massive Budget savings that deliver huge income and corporate tax cuts that boost profitability and participation;
ending in a big productivity gain shared equally by labour and business.
Great ideas Peter Costello!
Basically, do the complete opposite of yourself as Treasurer, trash the Nine businesses you now head, and turn every policy that your former party just took the election on its head.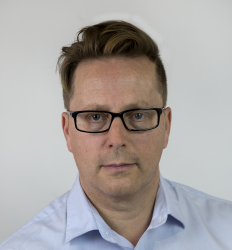 Latest posts by David Llewellyn-Smith
(see all)