This is one for Betoota:
In just five hours, those living in the coastal town of Stockton Beach watched in horror as the heart and soul of their community was washed away.

"It's a crisis, a complete crisis," Lucas Gresham, a local of five generations, told news.com.au.

"We've lost our suburb, because that beach is part of who we are. Going for a walk along the beach before you go to work or after you've finished work is a thing that makes you feel grounded and closer to nature."

…Expert on coastal erosion and local resident Ron Boyd say this level of damage is man-made.

He says infrastructure at the Port of Newcastle — sold off to a Chinese consortium for $1.75 billion in 2014 — has caused Stockton to lose too much sand for it to recover.

He says breakwaters and a deep water channel, allowing ships to access the port, have disrupted wave patterns and stopped any new sand being brought onto the beach.

Now, he says the missing sand is being dumped at Newcastle Beach and Nobbys Beach.
Coal to China comes back as indifferent capital and rising sea levels in an ironic surf.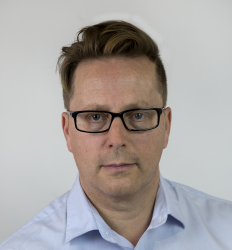 Latest posts by David Llewellyn-Smith
(see all)