Via the AFR:
Over recent weeks [Shadow Treasurer Jim] Chalmers has been busy travelling the country consulting caucus colleagues as part of the policy process one described as a review but "not with a capital R".

…If there is one consistency in the responses it is that Labor cannot abandon the fairness principles which underscored the policies.

…On franking credits, for example, opinions range from dumping the policy altogether to grandfathering it so existing beneficiaries are exempted, to capping it so the wealthy investors exploiting the perk are weeded out.

…Ditto with negative gearing. Views within the caucus range from dumping the policy, amending it by capping the number of properties that can be geared, to keeping the policy as it is – exempting current investors while limiting future negative gearing to new homes only.

Such thinking reflects an emerging, if not risky, view in Labor that the policy agenda is salvageable so long as it is pared back and propagated by a more popular leader.
This is terrific. Except for one problem. Labor lost owing to its globalist outlook. The progressive social focus, the open borders extremism, the China grovelling, the multilateral attack on coal are all part of why Labor crashed in QLD, which is all that matters to its election promises.
The reform program is not a problem for this constituency if it is nipped and tucked a little. What is is if you use the same as a program as a platform for mass immigration mitigation, for instance to lower house prices under pressure from high population growth.
Yet if you bite the bullet and go with both the reform program and lowered immigration, then you face the very real criticism that you're going to crash everything in sight.
Labor can't win QLD without cutting immigration. But it can't win elsewhere if it does so with its current policies.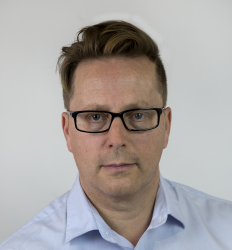 Latest posts by David Llewellyn-Smith
(see all)