Over many years, we've warned that the enormous pot of money on offer under the $22 billion National Disability Insurance Scheme (NDIS) would spawn a whole range of middle-men, administrators and providers seeking to cash in, leading to significant waste, or worse fraud.
We've seen this before with the rorting of the private Vocational Education and Training (VET) sector, rorting of childcare subsidies, and rorting of the Pink Batts Scheme.
Back in June, The Guardian reported that "allegations of fraud within the national disability insurance scheme have surged dramatically" with 25 dodgy former childcare operators to be booted from the scheme.
Today, we learn that the National Disability Insurance Agency (NDIA) has overseen a three-fold spending increase on contractors, recruiters and lawyers:
Analysis of individual contracts worth more than $100,000 reveals the ballooning cost burden for taxpayers, with the NDIA engaging private companies to provide staff, call centres, legal, media and writing skills advice, training and security.

Spending for temporary staffing and recruitment support dramatically rose in the past financial year, constituting 49 per cent of the total spending on major contracts, with costs increasing for call centres and legal services…

Opposition NDIS spokesman Bill Shorten said the scheme had been hit "by a perfect storm of bad management"…

"The sad reality is there is next to no oversight of the millions being gifted to this government's mates in the big consultancies — nor how much they're delivering back for the public.

"This does the added damage of hollowing out our nation's public service, stripping it of its know-how, memory and expertise"…
History never repeats, but it sure does rhyme.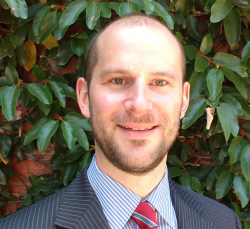 Latest posts by Leith van Onselen
(see all)