Via S&P:
Australian prime home-loan arrears fell in July. The Standard & Poor's Performance Index (SPIN) for Australian prime mortgages dropped to 1.49% in July from 1.51% a month earlier. That's according to S&P Global Ratings' recently published "RMBS Arrears Statistics: Australia" report.

The trend is seasonal; arrears typically fall at this point in the cycle and continue to decline during the third quarter. Arrears were 11 basis points higher in July than at the same time last year and above their five-year average of 1.25%.

Arrears fell in all states and territories except New South Wales and South Australia, where they rose to 1.29% and 1.54%, respectively. Western Australia recorded the largest fall in arrears during July, dropping 14 basis points to 2.91%. Most of this improvement was for loans 30-60 days in arrears. Loans more than 90 days in arrears meanwhile continued to increase in Western Australia.

Owner-occupier arrears improved in July, falling by 3 basis points to 1.71%. Investor arrears remained mostly unchanged in July, falling by 1 basis point to 1.46% from the previous month. This partly reflects the generally tighter lending conditions for investors in the current environment.

We expect arrears to continue to decline as the recent rate cuts filter through. These improvements are likely to be seen in the earlier arrears categories, which are more sensitive to interest-rate movements. We expect longer-dated arrears to remain elevated in a softer economic environment.

Recent rises in housing finance approvals could bolster refinancing conditions, which started to improve in July, rising 5.4% in seasonally adjusted terms. This will help to stabilize arrears and prepayment rates if the current momentum continues because refinancing is a common way for borrowers to self-manage their way out of arrears.
Not a great report. The improvement is for regional banks suggesting much of it is better mining conditions, especially in WA.
Eastern cities are still under pressure despite good seasonality and major bank arrears are on the march.
I see no great improvement in sight as unemployment begins rising.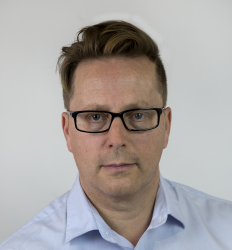 Latest posts by David Llewellyn-Smith
(see all)