Australia's mining industry (as opposed to mining-related construction) has never been a large Australian employer. According to the Australian Bureau of Statistics (ABS), the mining industry directly employed only 1.9% of Australians as at May 2019, despite roughly doubling its share since the early-2000s: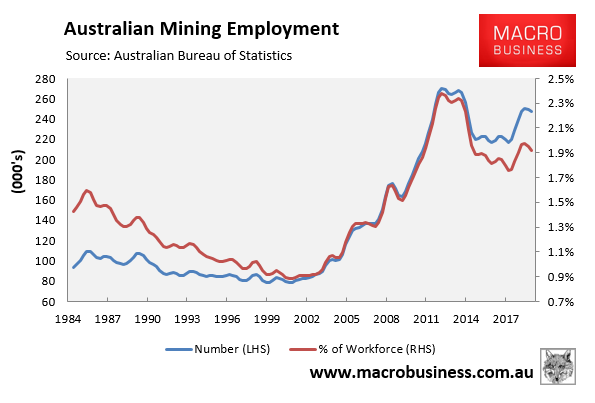 Mining's employment share could fall in the future as the industry embraces automation, according to a recent report from McKinsey, which predicted that over 30% of jobs in the Pilbara region will be impacted by automation. From The ABC:
There are 532 words left in this subscriber-only article.