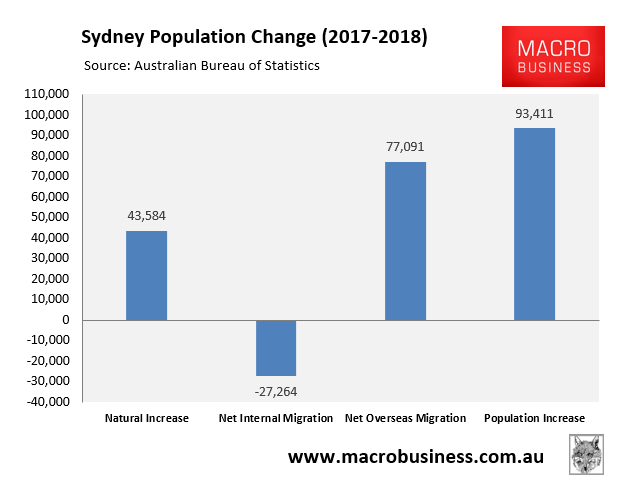 The Weekend SMH ran an interesting article on how Western Sydney has borne the brunt of Sydney's breakneck population growth, driven by mass immigration:
Greater Sydney's population rose by 1.13 million between 2001 and 2018… Just five regions – Parramatta, the city and inner south, inner south-west, south-west and Blacktown – accounted for 55 per cent of that increase or 617,000 people…

The Parramatta district added 146,000 people between 2001 and 2018, more than any other region and eight times the Sutherland district's increase, which was the smallest over that period…

The analysis showed the distribution of population across the 15 regions is now much more uneven than in 2001…

For nurse Erin Coggins, the diversity of Parramatta is one of the area's major drawcards… But while she is happy to see the area grow, Mrs Coggins worries about population growth in Parramatta reaching a tipping point.

"I do think the western suburbs are at risk of being abused a bit in terms of overdevelopment because people don't stand up to it as much as in affluent areas"…

Parramatta, the fastest growing statistical area, had the lowest share of residents born in Australia at 44 per cent, the 2016 census showed…

Strong population growth has not necessarily correlated with strong economic performance. Average annual growth in the Parramatta region between 2013 and 2018 was 2.6 per cent, the second-lowest in the city, despite having the highest rate of population growth since 2001.
The population imbalance is only going to grow, with the State Government projecting that Parramatta the rest of Western Sydney will take the lion's share of future population growth (read immigration):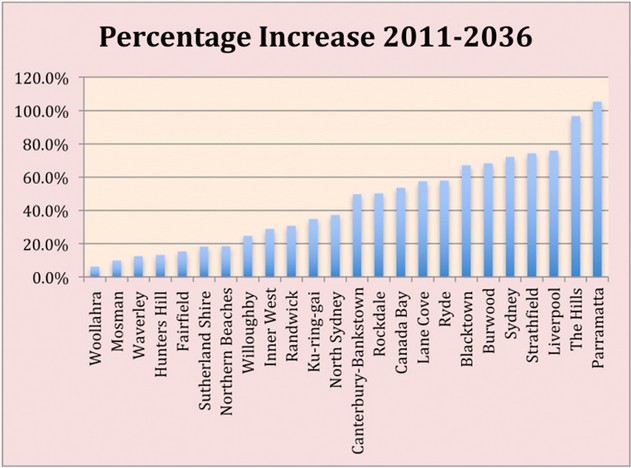 As MB keeps saying, Sydney is facing a situation where only the wealthier residents living primarily on the eastern side of Sydney will be able to afford a house with good amenity, while the working class and migrants will either be stuffed into apartments or forced to live on a postage-stamped sized lot miles from adequate services and infrastructure. This is economic apartheid and class warfare writ large.
A dystopian future awaits Western Sydney residents under Australia's mass immigration 'Big Australia' policy.
Latest posts by Leith van Onselen (see all)