This time last year, Ross Gittins penned an excellent article lamenting the neoliberal obsession with transferring the provision of public services to private providers, which focussed on aged care:
A key part of the era of what we used to call "micro-economic reform" has been to take services formerly provided by governments – and sometimes charities – and pay profit-making businesses to provide them…

The reformers were sure these changes would lead to big improvements. As everyone knows, the public sector is lazy and wasteful, whereas competition and the profit motive make the private sector very efficient…

It hasn't worked out the way the reformers hoped… ABC Learning, which had been allowed to acquire about half the nation's childcare centres, went belly up… making vocational education and training "contestable" was a costly disaster… turning electricity from government monopolies to a national market has seen the retail cost of power double in a decade…. And now it's aged care…

Aged care is just the latest instance of the failure of contestability and "marketisation" to deliver government services satisfactorily – a great embarrassment to econocrats and governments of both colours.
Last week, we received further evidence of this 'marketisation' failure with British health-care conglomerate, Bupa, embroiled in a nursing home scandal. And these failures have been replicated across other sectors. From The Conversation:
We now know its [Bupa's] record in meeting basic standards of care is also worse than any other provider.

This is more than a now familiar story of a corporation putting shareholders before customers. It is also about another abysmal design failure in regulation.

Health care is meant to be one of our most regulated sectors. In this case, Bupa's facilities were inspected and certified by the Aged Care Quality and Safety Commission.

The regulator's inspectors found 45 of Bupa's 72 nursing homes failed health and safety standards. In 22 homes the health and safety of residents was deemed at "serious risk". Thirteen homes were "sanctioned" – with government funding being withheld and the homes banned from taking new residents.

Yet none of this appears to have spurred Bupa's management into action, according to media reports. Flurries of inspection reports and written warnings over months and years only underlined that the regulatory tiger, even if it had teeth, had a very soft bite…

We have seen examples of equally insipid regulation in other areas. In the building sector, for example, a range of regulatory flaws including outsourced building certification have led to shoddily built and dangerous apartment construction…

In the financial sector, the banking royal commission castigated the industry regulators – the Australian Securities and Investments Commission and the Australian Prudential Regulatory Authority – for their unwillingness to enforce rules…

Markets are designed to facilitate exchange on the basis of profits. The profit motive means market participants look for the lowest-cost option. In aged care this means paying the lowest possible wages, possibly to unqualified staff, and cutting corners to cut costs…

Given widespread regulatory failure across industries, is that government should not resist stepping in to provide important public services where the private sector cannot or will not do so at an acceptable level. Nor should it be afraid to act through empowered regulators, with ressources and powers to fulfil their mandates.
We can add the maketisation of disability services through the NDIS into the mix, the policy shift towards private health insurance, or the privatisation of public transport services.
The sad reality is that the enormous pot of money on offer under these schemes inevitably spawns a whole range of middle-men and providers seeking to cash in, leading to significant waste, or worse fraud. We witnessed this first hand with the rorting of the private VET sector and childcare, and we are starting to see it again with the NDIS.
Accordingly, despite decades of privatisation and marketisation of public services and assets, there is no evidence of user charges falling, or government spending abating. This is what you'd expect were the privatisers to deliver the promised efficiency gains.
This raises important policy questions about whether our governments are leaving an expensive legacy that future Australians will one day have to fix.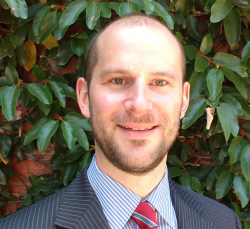 Latest posts by Leith van Onselen
(see all)