Back in March, the Victorian Civil & Administrative Tribunal (VCAT) ruled that those who consulted to builder LU Simon on Melbourne's Lacrosse Building were responsible for the flammable cladding that caused a potentially fatal fire in 2014. LU Simon was also ordered to pay apartment owners $5.75 million in damages arising from the fire, but the consultants, which include architecture firm Elenberg Fraser, were ordered to reimburse LU Simon for this cost, as well as paying an additional $6.8 million for the cost of the cladding's replacement.
Now, the building surveyor, fire engineer and architect of the Lacrosse building have taken their case to Victoria's Supreme Court of Appeal, in a bid to have VCAT's decision overturned. From The AFR:
While each of the consultants has its own argument, the three – collectively hit with 97 per cent of liability in the Victorian Civil and Administrative Tribunal judgment in February – want the higher court to allocate more liability to builder LU Simon, saying the builder largely escaped its statutory obligations under the state's Building Act and should be regarded as a "concurrent wrongdoer"…

A successful appeal could force a reconsideration of design-and-construct contracts, under which a builder takes on a development contract from a developer and subsequently strikes its own contractual arrangements with lower-level contractors and consultants.

"There needs to be more control over design and construct contracts to make sure they produce complying buildings," said Geoff Hanmer, an architect and University of NSW adjunct professor.

"Design and construct contracts have negatively impacted on quality because the builders get to change things to make them as cheap as they can. First cost rules and whole-of-life costs gets lost. If the builder's involved in making decisions about materials and finishes and even structure, then they have to bear a portion of the responsibility for doing that."
As long as owners that purchased apartments in these buildings in good faith are not left carrying the cost, then it will be a satisfactory outcome. It is also important to set a precedent for future cases involving flammable cladding.
That said, we should expect the courts to be inundated with these types of disputes, given the widespread use of flammable cladding across Australia as well as the proliferation of structural faults.
Those involved in creating this mess will be desperate to shift the blame.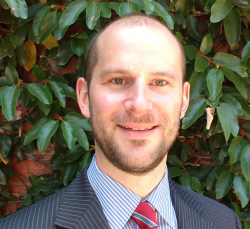 Latest posts by Unconventional Economist
(see all)