Back in April, the head of the Australian Competition and Consumer Commission (ACCC), Rod Sims, lamented that Australians were paying more for lacklustre broadband internet under the $50 billion National Broadband Network (NBN):
"We are now observing prices of low-speed NBN plans offered to new customers that are at least $10 per month higher than what consumers paid for equivalent plans on the ADSL network."

NBN wholesale prices for the 12-megabit plan will increase from $12.75 to $17.50 a megabit per second, but many consumers are already paying more for basic NBN plans than existing ADSL services.
Today, Vocus Group chief executive Kevin Russell, which owns Dodo and iPrimus, claims the NBN is worth "far less than what it cost to build" and should be written down to reflect its true value:
"Because of this failure to recognise the underlying market value of the NBN, we're left in a situation where NBN's decision-making is driven as a monopoly targeting financial returns, rather than consumer needs and market reality," he said…

Mr Russell said the NBN pricing model was flawed. Whole access costs were too high, usage-based pricing was threatening higher costs in the future and the taxpayer funded network was pushing to get people onto higher-cost, faster plans, he argued…

Telstra chief executive Andy Penn, who has previously called for the NBN Co to reduce its pricing as the costs were making it harder to make a profit, told the conference that Australians on lower incomes were "less digitally included".
ACCC head Rod Sims seems to agree, last month suggesting the value of the NBN should be written-down in order to lower prices:
"We must ignore those who worry about the value of assets that are sunk, and focus on how the NBN can best contribute to Australia," he will say.

Sims told Guardian Australia in an interview before the speech that with the NBN almost completed, the question becomes what is the best use of the NBN for the Australian economy…

"If, when you consider that question, you come to the view you want to price it in a way that is much less than the cost of the build, then fine, it's a sunk cost, in economic terms. It just doesn't matter."
It is hard to disagree with these views. Broadband services should be treated as an essential service, just like electricity, water and gas. As such, wholesale access prices should be based on what is best for the economy, not seek to achieve a given financial return by forcing inflated monopoly pricing.
If this requires writing down the NBN to achieve competitive wholesale pricing, and taxpayers taking a $20 billion budget hit, then so be it.
Because it makes no sense for Australians to be charged excessive user fees, in turn dragging on Australia's productivity.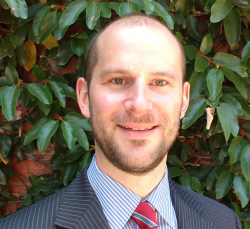 Latest posts by Leith van Onselen
(see all)