From Roy Morgan Research:
In August, Australians expected annual inflation of 3.9% over the next two years. This is down 0.2% on July and down 0.4% on a year ago in August 2018.

Analysing Inflation Expectations by gender and age compared to a year ago shows the biggest declines have been for women of all ages. Despite this, women continue to have higher Inflation Expectations than men across all age groups. See below for a full analysis of these results in more detail.

Inflation Expectations decreased in August after the ABS reported Australia experienced its slowest GDP growth since the GFC in the year to June 2019 of only 1.4%.

These are the latest findings from Roy Morgan's Single Source Survey which is based on in-depth personal interviews conducted face-to-face with over 50,000 Australians per annum in their own homes. Inflation Expectations in August are based on personally interviewing a nationwide representative sample of 3,988 Australians aged 14+.

To learn more about the trends for Inflation Expectations as well as Consumer Confidence for different segments and demographics throughout the Australian community purchase the Roy Morgan Consumer Confidence Monthly Report.

Inflation Expectations drop in NSW, Victoria and Western Australia but up in South Australia

Analysis of Inflation Expectations by State shows decreases in Australia's two largest States and a significant decline in Western Australia drove the index down in August.

Inflation Expectations fell by 0.2% to 3.6% in New South Wales and by 0.2% to 4% in Victoria. The decline in Western Australia was steeper, down by 1.2% to 3.2%. There was also a decline in Tasmania in which Inflation Expectations dropped 0.4% to 3% and are now the lowest in Australia.

In contrast Inflation Expectations were unchanged at 4.3% in Queensland and bucked the trend elsewhere in Australia by increasing 0.6% to 4.4% in South Australia which now has the highest Inflation Expectations of any State.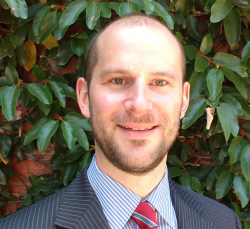 Latest posts by Leith van Onselen
(see all)