The latest international student enrolment data, released last week by the Department of Education, was notable for its massive surge in Indian students, whose enrolments rose by 29,000 (39%) in the year to June 2019: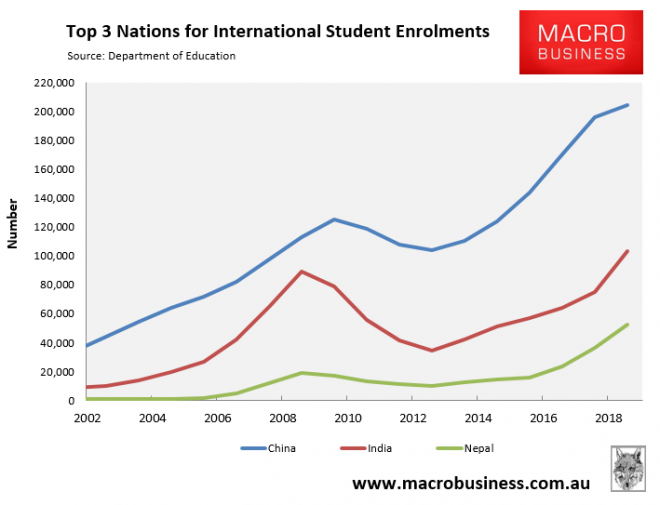 There are troubles on the horizon, however, with the Morrison Government's 30,000 cut to Australia's permanent migrant intake likely to lower Indian student numbers going forward:
Indians are the biggest source of migrants to Australia since the 2016-17. Over 20.5 per cent of the total permanent migration program (33,310 places of 162,417 places) came from India…

India is also the second-largest source of international students for Australia, with more than 70,000 international students enrolling at Australian educational institutes in 2018.

The recent tweaks to migration policy mean last two years have been tough on international students and skilled migrants aspiring for a permanent residency visa, migration agent Rohit Mohan says…

"Around three years ago, international students pursuing courses in occupations that are in high demand like accounting and professions related to Information Technology, would get an invite to apply for PR on basis of 60-75 points. Now it is very tough," Mr Mohan told SBS Hindi.

"In two years, the whole scene has changed. Students are frustrated as they are not getting an invite to apply for PR despite 80 points. It has become very competitive."
That's right. The recent reduction in the permanent migrant intake has significantly lowered the probability of international students gaining permanent residency, thus reducing the incentive for international students to study in Australia.
Indians, in particular, are renowned for using Australia's education system to gain backdoor permanent residency:
Vivek Gupta, an experienced career coach based in Sydney says too many foreign students, particularly from India, are making education choices based on their migration prospects.

"The Indian students mostly focus on which course would get them a PR (permanent residency) instead of what they actually want to study," said Mr Gupta.
They are also known for using the temporary graduate (485) visa to gain permanent residency:
Described as one of the most "attractive and progressive" of its kind in the world, Australia's temporary graduate visas, known as 485 visas, provide full work rights to international students and allow them to remain in Australia for 2 to 4 years following their studies.

A new report has found the 485 visa doesn't play its part in helping the graduates to secure a job in the labour market. Instead, international graduates say 485 visas are widely perceived as a pathway to PR among the cohort.
Indeed, the Department of Home Affairs' latest student visa data shows explosive growth in temporary graduate (485) visas: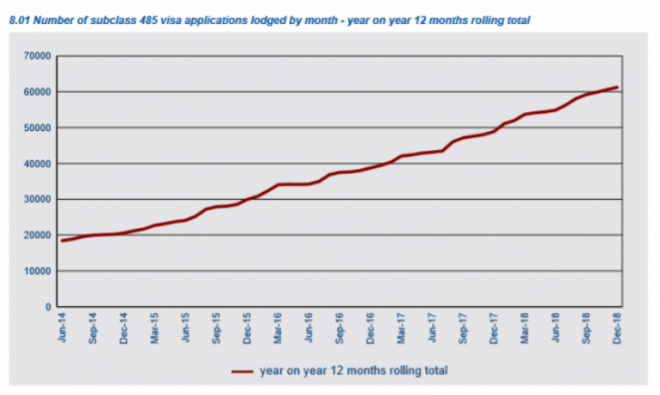 And this growth in temporary graduate (485) visas has been driven overwhelmingly by Indians, whose application numbers surged by 37% in 2H 2018, as illustrated below: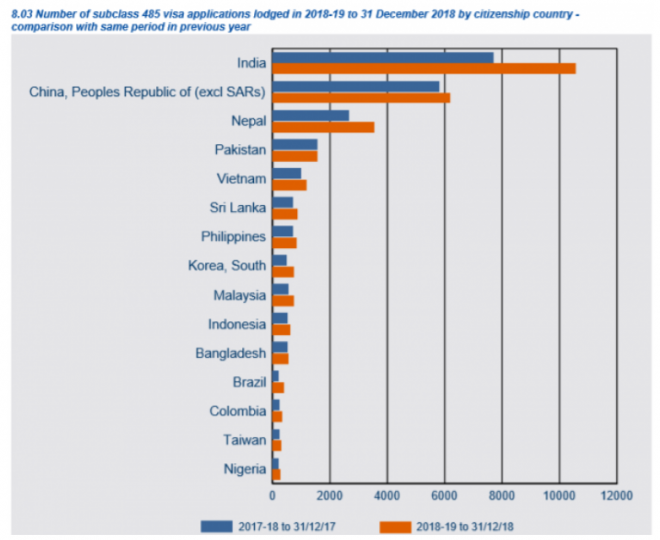 Recent reports on Australia's international student sector have also lambasted universities for lowering entry and teaching standards to boost enrolments from India and Nepal. And with the issue of declining standards now firmly on the public radar, tertiary education providers are now under pressure to lift their game, which should crimp student numbers going forward.
The upshot is that the boom in Indian student enrolments looks to be on borrowed time. The permanent visa cuts, alongside growing concerns over standards, should weigh heavily on the sector.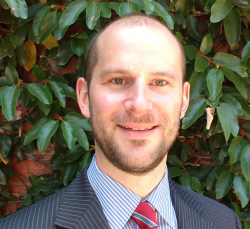 Latest posts by Unconventional Economist
(see all)