The Committee for Sydney has called on the NSW Government to provide more transport networks. Committee CEO, Gabriel Metcalf, believes Sydney has grown to the point that it needs a mass transport system like London's, but that the Government does not have the money required to fund more infrastructure projects. It suggests the Government should sell-off remaining state assets to fund such investment. From The AFR:
"Sydney is becoming a major world city and it is now big enough that it needs a sophisticated mass transport system more like what you would see in London."

While the NSW government had done "incredible things" on infrastructure, it needed to keep going if it was going to provide a mass transport system for a population forecast to hit 8 million by 2040, Mr Metcalf said.

"We're only part way into what needs to be a multi-decade period of infrastructure building. There are options. The options include further asset recycling"…
So, despite record levels of infrastructure investment alongside numerous asset sales (e.g. the Land Titles Office), the NSW Government continues to fall behind Sydney's immigration-driven population growth: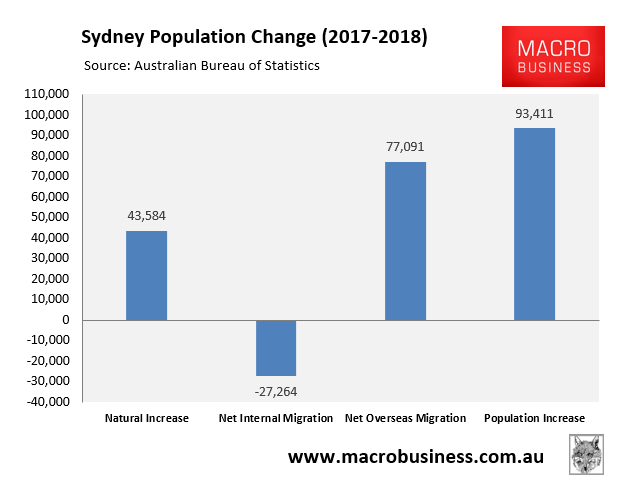 Instead of flogging-off the state's last remaining assets and bankrupting the state, the solution is obvious: slash immigration and prevent Sydney's population from doubling over the next half-century: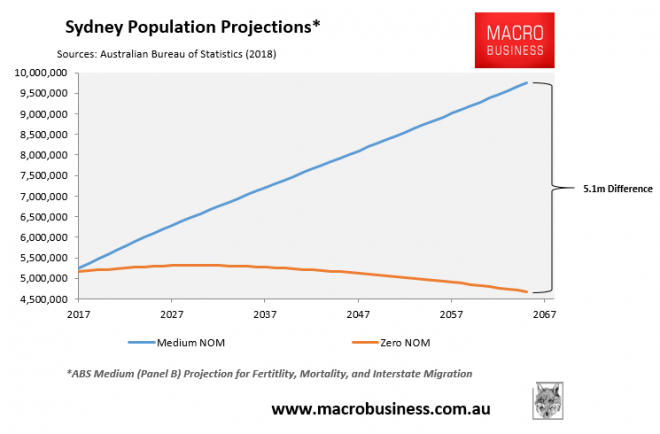 Because not even Infrastructure Australia believes that Sydney can build its way out of this mess and projects worsening congestion and travel times, alongside reduced access to jobs, schools, hospitals and green space, as Sydney's population balloons to 7.4 million people by 2046, let alone the projected 9.8 million by 2066: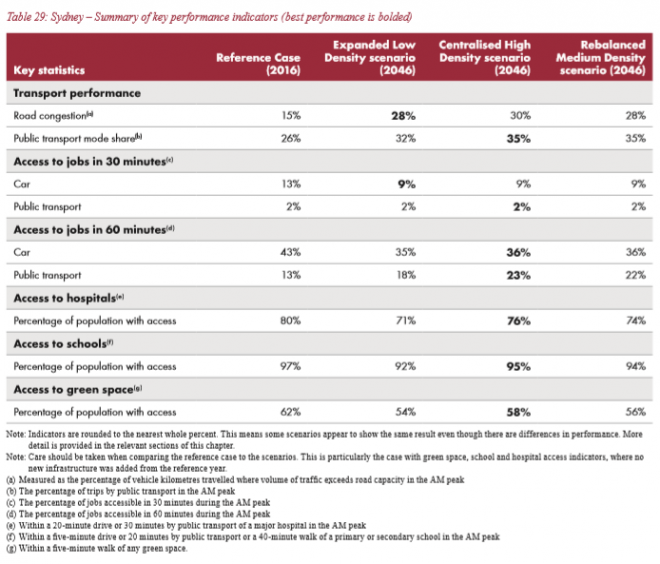 Quit treating the symptoms and address the cause of Sydney's declining liveability.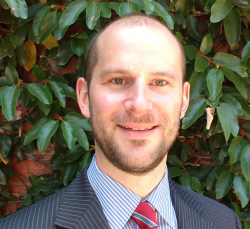 Latest posts by Unconventional Economist
(see all)