Another day, another report on Sydney's schools being crush-loaded by immigration. This time in the cross-hairs is the Chinese stronghold of Chatswood:
Parents are furious that plans to move Chatswood Public School to a bigger site have been dumped even though the school has had to ban handball, hold four separate assemblies and stagger lunchtimes to deal with the "severe" overcrowding.

The Parents & Citizens Association has also been paying $10,000 a year to have the school's toilets cleaned between recess and lunch because of pressure on the facilities, which they say have not been upgraded despite a 54 per cent increase in enrolments since 2012…

The parents began their campaign for better facilities six years ago. Since then, enrolments have grown by more than 350. In 2017 there were 11 kindergarten classes. "For some students the school has been massively over-capacity for their entire primary school education," said Ms Austin…

Lunch times were staggered, ball games were banned before school because there were too many people in the playground, and lines for the toilets were so long that some children had accidents… parent, Mariana Rudan, said the overcrowding was "beyond ridiculous. The kids are not allowed to play anything at all."
Oh, the "vibrancy". The sad reality is that Sydney's entire school system is at "breaking point":
NSW Education enrolment data for 2018, released to 9 News under freedom of information laws, reveals 636 schools in NSW have between 100 percent to 150 per cent of student places filled.

That's the equivalent to almost a third (31 percent) of all public schools in NSW – or an even greater proportion of those in Greater Sydney.

Despite school ovals, carparks and play areas being filled with demountables and temporary classrooms set up in halls, libraries and gymnasiums, there are more kids than official places in many suburbs of Sydney…

Schools across Sydney's west, east, north and south dominate the list of the most densely-packed classrooms…
In 2016, the Grattan Institute estimated that NSW would need 213 new schools by 2026 to cope with a projected 175,000 (14%) surge in students: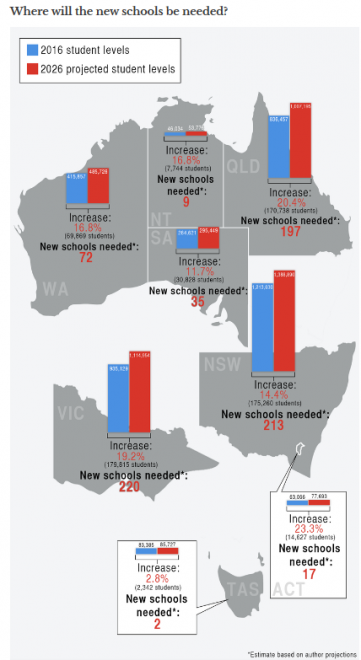 Moreover, this schools requirement is only the tip of the iceberg given the ABS' latest medium (Panel B) population projections have Sydney's population ballooning by 94,000 people a year to 9.7 million people by 2066 – driven entirely by mass immigration: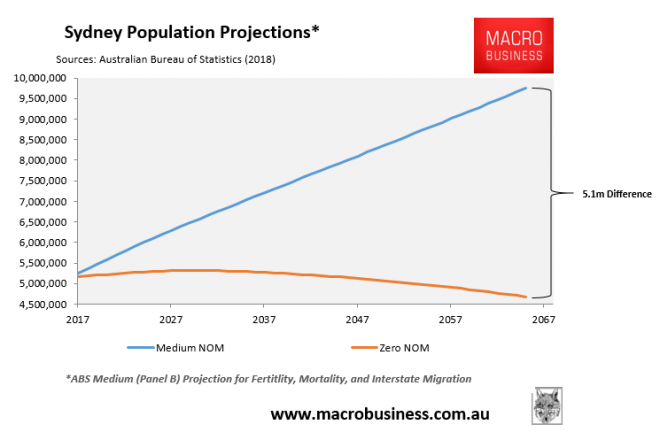 Remember, Infrastructure Australia's modelling shows that access to schools let alone hospitals, jobs, roads and green space will all decline as Sydney's population balloons to a projected 7.4 million people by 2046 (let alone 9.7 million people by 2066, as projected by the ABS), irrespective of how Sydney builds-out: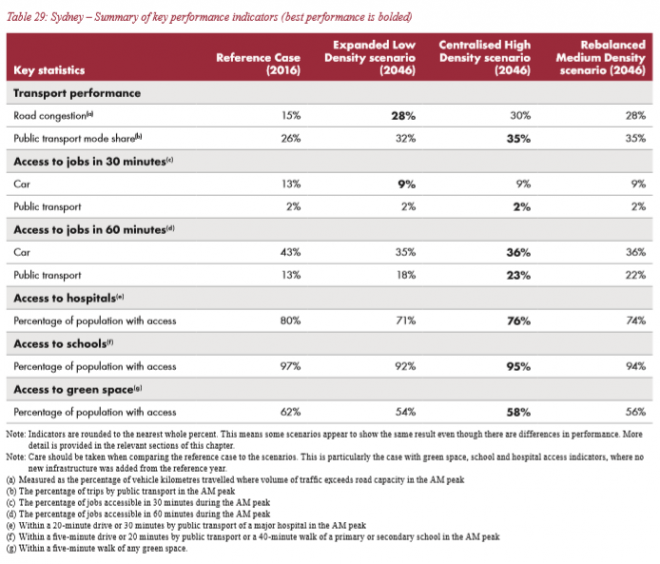 All of this, yet again, highlights the dysfunctional 'Big Australia' policy in action.
There is no way to fix or build enough schools fast enough to keep pace with the projected 94,000 annual increase in Sydney's population. What we are experiencing is a planned degradation of living standards to support the massive wealth accumulation of a few billionaires, like Highrise Harry and Gerry Harvey.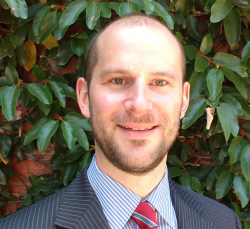 Latest posts by Unconventional Economist
(see all)