MichaelWest.com.au has published interesting analysis explaining how changes implemented by the Coalition when it came to power in 2013 have wrecked the National Broadband Network (NBN):
The real rot started with the "strategic review" of the NBNCo plans initiated after the 2013 election…

The review predictably concluded that the latest corporate plan was too optimistic and would be too costly…

The MTM strategy was a euphemism for a mixture of technologies which would rely on the existing copper network (owned by Telstra) and HFC (Hybrid Fibre Coaxial, owned by Optus and Telstra), in effect throttling "last mile" access by using out-dated technologies.

The justification for the change was the contention that the original plan would cost $64 billion+ (remember that figure) versus the original estimates of $41 billion. The revised corporate plan released in 2014 had the total cost of the network at $43 billion…

The just released corporate plan reveals the reality of the MTM strategy. The total cost will be $51 billion when the roll-out is completed by the end of 2020. Add to that $3 billion in revenue loss in comparison to the 2014 plan. Add a further $10 billion (at least) which will be required to upgrade the network to be able to deliver the speeds originally planned and the total is $64 billion.

In short – Abbott and Turnbull were right, the network would indeed cost much more than planned, because they delivered to Australia a substandard network at that same predicted cost. All in the name of party politics.
To be fair, the problems with the NBN have been a long time in the making.
First, the Howard Government's privatisation of Telstra gave it control of the fixed line telephone network, which competitors were forced to rent for access. The NBN was designed, in part, to fix this structural mess, and this came at great taxpayer expense. In 2011, the Government agreed to pay $9 billion in instalments for Telstra's fixed line customers to migrate across to the NBN.
Second, and as mentioned above, former Communications Minister, Malcolm Turnbull, abandoned plans to build a fibre to the premise (FTTP) network across the majority of the country, instead replacing it with a multi-technology mix that included previously retired copper cabling. This change was marketed as a cost-saving move. However, the huge amount of rectification works required quickly saw the price tag for the NBN surge from an expected $30 billion to around $50 billion.
The upshot is that taxpayers have been left with a $50 billion dud network that costs customers more than the old ADSL service it replaced, and is generally no faster. And to bring it up to standards would cost taxpayers potentially tens-of-billions of dollars more.
The NBN has become a cautionary example of infrastructure done badly. Policy makers should, therefore, take pause before answering the calls for government to quickly ramp up infrastructure projects to boost the economy.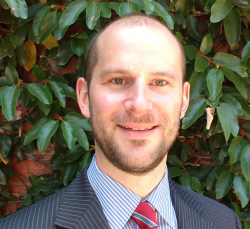 Latest posts by Leith van Onselen
(see all)