Via the excellent Damien Boey at Credit Suisse:
The Fed delivered a "hawkish" easing this morning, cutting the Fed funds rate by 25bps to 1.75-2%, and the interest rate on excess reserves by 30bps to 1.8%. Importantly, officials reiterated their "median" guidance for no more rate cuts this year. Interestingly, there were three dissenters – a very unusual, and certainly unconventional pattern of voting. Two members of the board chose to vote against cutting rates, preferring instead to leave rates unchanged. One member opted for a 50bps cut.

In response to the announcement, bonds sold off a little, led by the short-end of the curve. The cash/10s yield curve steepened mechanically on the back of the rate cut, while the 2s/10s curve flattened, as investors responded to relatively hawkish guidance. Within the equity market, value was largely flat, while momentum and quality gained a little.

We suspect that many investors were disappointed by Fed Chair Powell's dismissiveness of money market stresses. In the press conference, Powell did acknowledge that funding costs in secured lending markets had increased – but he downplayed the economic and policy significance of the spike in market rates. He also expressed confidence that rates would be brought back under control eventually, hinting that recent pressures had resulted from temporary factors such as heavy Treasury issuance and corporate tax payments.

All of this said, we think that Powell was actually quite coy about the Fed's plan for money markets. He also suggested that:

It was quite possible that the Fed's balance sheet could grow more organically, sooner, rather than later.
The Fed remained committed to providing ample liquidity to money markets, without having to resort to frequent, stop gap, open market operations.

We think that Powell was alluding to the use of permanent open market operations (POMOs), and the eventual opening of the Standing Repo Facility (SRF). POMOs are similar to quantitative easing (QE) in that the Fed buys bonds outright from banks and primary dealers. Where it differs is that POMOs are designed to give the market enough reserves on a long-term basis. In contrast, QE is designed to flood the market with more than enough reserves, resulting in the Fed funds market not clearing, and rates falling to zero. Both are forms of balance sheet expansion. As for the SRF, in the Fed's new monetary regime, it needs to be willing to repo bonds for liquidity to a broader range of market participants. The facility is in the design process, and will eventually be ready for use. But the details of how it will work (eg eligibility) are yet to be worked out. The SRF and POMOs are credible options for dealing with current money market stresses.

As for Powell's apparent dismissiveness of repo market stresses, we have some sympathy for this point of view. For background, note that the monetary system is a complex hierarchy of claims. Central banks settle accounts with each other in reserve currency – USDs or gold. Banks settle accounts with each other with interbank reserves or exchange settlement account balances. The general public settles accounts with each other using bank deposits. And shadow banking treats liquid securities as near-money substitutes. Repos, or shadow banking activity are not strictly the same as bank deposits. They add liquidity to the system, in the sense that rapid turnover of securities with money-like properties adds velocity to the system, much like barter. But at the end of the day, liquid securities are not deposits, and we discover this lesson rather painfully every time liquidity seizes up, or the underlying value of these securities (collateral) are brought into question. The truth of the matter is that deposits are created by bank loans and fiscal deficit spending. Shadow banking is premised on a twist of this idea – deposits creating loans that look like deposits, because they can be repo'd out in money markets. The lower order significance of shadow money is perhaps what Powell was thinking of in his view that funding stresses had no real implications for the economy or policy. The key issue is whether deposits are being created or destroyed, and this cannot be determined by looking at shadow banking alone. But this is not to say that shadow banking does not matter at all …

We suspect that anyone looking for stronger guidance on how the Fed might creatively use its balance sheet might have been disappointed by the outcome(s) of this morning's meeting. At face value, the Fed merely tweaked a few interest rates, and failed to relax binding constraints on money market function. Indeed, the spread between the Fed's policy rates blew out to an uncomfortably wide range today consistent with a "lack of control" over policy settings. However, even though the Fed did not fully deliver today, Powell did enough to suggest that he is aware of what needs to happen next, and that a permanent solution will eventually come.

Bears would have been encouraged by the failure to provide strong balance sheet guidance, the failure to downgrade the rates outlook, the flattening of the 2s/10s curve and strength of the USD. All of these developments notionally support defensive momentum trades within the equity market.

However, bulls should have been encouraged by Powell's awareness about what needs to happen next for money markets, and the longer-term likelihood that funding pressures will be effectively dealt with. They also should be encouraged by the fact that there are growth-positive factors supporting steepening of the yield curve, and the Fed's less dovish positioning. For example, the news flow does suggest that a US-China trade deal is more possible now than it was a few weeks ago. And should trade fears dissipate, some of the concerns in the market about USD funding shortages might also go away for a little while, helping the Fed to focus on monetary policy for the domestic economy, rather than financial market considerations.

Our view is that even if trade tensions remain, for as long as they do not escalate further, there is scope for reflation. After all, mortgage demand in the US is recovering. Firms have de-stocked and underinvested considering the resilience of the US consumer, the buyer of last resort of goods and services produced globally. And central banks have a monetary solution (or threat) to combat trade protectionism, by calling into question the role of the USD as the world's reserve currency, and reminding US policy makers of what they need to do in order to keep the USD relevant as the reserve currency.

We continue to look for curve steepening, consistent with value outperforming within the equity market.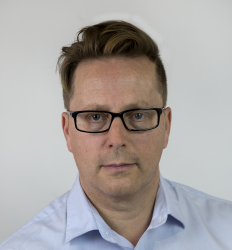 Latest posts by David Llewellyn-Smith
(see all)