Via Gottiboff today:
Last Friday three massive Sydney apartment complexes were given the approval go-ahead and Harry Triguboff's Meriton will immediately proceed with developing all three in a $3 billion project – the biggest apartment building operation in Australia's history.

…But bank market share of the boom funding has been decimated. Meriton reports that 50 to 60 per cent of the funding of both local and international buyers has been undertaken by non-bank sources in recent months.

Australians are revolting against the intrusive personal questions being asked by banks to meet the demands of the bank regulators led by ASIC and APRA.

…It's a big leap of faith by Triguboff because he is not starting with the normal requirement of extensive pre-sales…This is how a jubilant Harry Triguboff sums up the recovery and the future: "At the lowest point in January 2019 the strongest buyers were Chinese buyers from mainland China.

"However, as the market started to improve, and it improves constantly, firstly the new Australians joined the mainland Chinese, then our investors and now we have Australians also increasing the pressure especially the ones with Asian spouses, which is the best news Meriton and Australia has."
Sorry Harry. Meriton is not Australia. If the sales are so high then why is Highrise undertaking developments without the "normal requirement of extensive pre-sales".
We know things have improved. But apartment approvals are still crashing in NSW and everywhere else: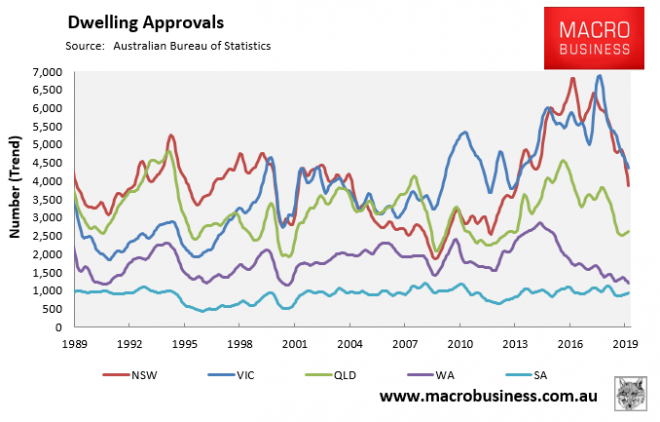 These are a month old so maybe Highrise had a good week.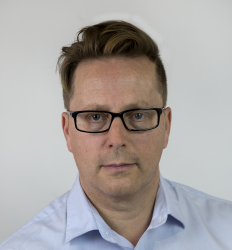 Latest posts by David Llewellyn-Smith
(see all)