One of the more delicious ironies of the Gladys Liu Affair is that it has reversed the roles in the left versus right media. Owing to the vertical markets of Australian politics, where particular mastheads cheer on their chosen party and business sponsor regardless of mounting atrocities, the LNP drowning in Chinese Communist Party (CCP) bribes has reversed the traditional left versus right polarity. It is now leftie press that is leading the national security charge against Gladys Liu, while the right turns treasonous wokester.
To wit, the ABC is still digging into Liu's influence:
Gladys Liu's Liberal Party branch pushed an unusual motion within the Liberal Party to relax foreign investment laws prior to her becoming a federal MP.

At the 2017 Victorian Liberal Party conference, the party's Eastern Multicultural Branch, of which Ms Liu was the president, proposed a motion that would make foreign investment in agribusiness and agricultural land easier without approval by the Foreign Investment Review Board.

It also accused public attitudes toward foreign investment as being driven by xenophobia.

The motion, obtained by the ABC, called for the raising of the $15 million screening threshold for agricultural land and the $55 million threshold for agribusiness. Any investment above these levels must be approved by the board.

"The current screening thresholds are too low and create unnecessary bureaucracy and costs when dealing with foreign investment," the motion read.

"The capital value of agricultural land and agribusiness investments particularly in Northern Australia are well above these thresholds and need to be set at levels that will allow normal transactions to proceed.
How this sits with the Nats I will leave to you to surmise. It is not corruption, of course, but it goes to a pattern of behaviour that describes what Liu is about, CCP economic takeover.
ABC soft touch, Laura Tingle, also chimed in against Liu:
While the spectre of Chinese interference raised by Ms Liu's past connections raises troubling issues, the extraordinary amounts of money she was able to raise from the Chinese community for the Liberal Party should not be overlooked amid the frisson about intelligence agency warnings and national security questions.

You don't have to look further than Ms Liu's own sales pitch to the Liberal Party for evidence of that fundraising capacity.

…Apart from anything else, Ms Liu's job application shows her at the least as a more than competent and determined political operator — and a long way removed from the picture of a victim who had overcome obstacles being painted of her by the Prime Minister at the end of the week.

There are plenty of other anecdotes about other big fundraising events, though the mystery is always how you tally them against the much more benign-looking formats of disclosure on the Australian Electoral Commission website.
The ABC also gave us the quote of the weekend:
…Liberals believed Ms Liu's company would eventually catch up with her.

When ASIO advised Mr Turnbull not to attend a "meet and greet" function in Box Hill in February 2018, it was because of the folk Ms Liu had invited.

At the time, Ms Liu wasn't even the Liberal candidate, just an enthusiastic party member acting in aid of the sitting member.

Exactly who on the A4 list of 30 names had sparked concern with security agencies is not known.

But the list, supplied by Julia Banks at the request of the Prime Minister's Office, had Ms Liu's name on it.

So is Gladys Liu a spy?

Hell no, say Liberals.

"She's the get-ahead girl. She's intelligent, she networks furiously, she's ambitious. It's all about Gladys," says one.

Another says: "Gladys is no Chinese agent. Does she have the wrong friends? No doubt."
Err, channeling "the wrong friends'" money into parliament for influence makes her an agent of influence by definition. Consider, if Sam Dastayari was a "double agent" (according to Peter Dutton) for swallowing the Chinese drugs, how is Gladys Liu not so being the drug pusher?
Even uber-wokester The Guardian put the boot in:
Penny Wong, Mathias Cormann and Kristina Keneally in a heated exchange in the Senate yesterday over allegations of racism and the Gladys Liu matter: "It's incomprehensible that Senator Wong, as a Chinese-Australian, would perpetrate a smear on herself". pic.twitter.com/QXbBiUvkmf

— Guardian Australia (@GuardianAus) September 13, 2019
Leftie SBS added to Government woes when its exposed ScoMo for openly lying:
Mr Morrison was in Queensland on Friday touring fire-affected communities when he was asked by a reporter why questions about Ms Liu were inappropriate but his past usage of the phrase "Shanghai Sam" was not.

"Prime Minister why was it racist to question Gladys Liu's connections to China but it wasn't racist to call Sam Dastyari 'Shanghai Sam'?" the reporter asked.

"I didn't use either of those phrases," Mr Morrison responded.

Mr Morrison has repeatedly used the phrase in the past, including in 2017 when he was Treasurer.

"Under Bill Shorten, Labor is the choice of the same old self interested politics – vested interests, special deals, protecting the big unions and their big deals with big business that work against workers, machine politics, Shanghai Sam, John Setka and the CFMEU," he told the Liberal Party's 2017 Federal Council in Sydney.

.@ScottMorrisonMP says the @samdastyari controversy is not about donations reform #auspol https://t.co/uaPGAZCuvg https://t.co/T2qEK9EMmc

— Sky News Australia (@SkyNewsAust) September 6, 2016
The increasingly anodyne and pointless Saturday Paper added a whimper, from Paul Bongiorno:
Is it any wonder innocent bystanders hold politicians in such low esteem? It is all the more curious that the Morrison government voted 10 times against integrity and accountability in the senate and the house of representatives this week. Not only did they vote against a Greens bill to set up a strong, independent national integrity commission, they applied the gag in the house and sent the bill off to the never-never.

The bill's sponsor, the Greens' Larissa Waters, said Morrison "could have legislated a corruption watchdog today, but instead continues to run a protection racket for big corporates and donors". Attorney-General Christian Porter told parliament that, well within 12 months, he will come up with his draft bill for the Commonwealth Integrity Commission. If the commission is anything like the one flagged in the election campaign, it will be a toothless watchdog. It is almost an admission they have a lot to hide.
Bringing the "leftie"media coverage home was Peter Hartcher with easily the best piece of the weekend:
Morrison himself was the first and only one to suggest there was any race element to the pursuit of Liu. And in doing so, he has done Beijing's work for it. To claim that any scrutiny of an ethnically Chinese person is racist is exactly the tactic of the Global Times and the other mouthpieces of the Chinese Communist Party.

In doing so, the Prime Minister has helped protect his MP but damaged his country's ability to protect itself. It was a "profound error", in the words of a senior Liberal, "that makes it much harder to scrutinise potential agents of influence in future".

The Prime Minister won't have any difficulty in telling Trump that, in this grand confrontation between the US and China, Australia is on America's side. Morrison needs to remind himself that he's supposed to be on Australia's side too.
Then Monday morning" leftie" New Daily also put the boot in:
"I have raised over $1 million for the party by organising events both large and small, centrally for the party as well as locally for MPs and candidates," Ms Liu wrote.

But Ms Liu declined to answer questions about whether she acted as a go-between in organising the $105,000 Brighsun EV donation, whether it was for an auction or fundraising dinner she attended, or whether it related to a fundraising dinner at Melbourne restaurant Zinc, in 2015, attended by then prime minister Malcolm Turnbull.

"At all times, I have sought to comply with relevant state and federal disclosure laws," she told The New Daily.

The mysterious donation has emerged after Ms Liu indicated she was conducting an audit of her involvements with Chinese organisations with links to Communist-backed foreign influence operations and her fundraising activities.

According to the Liberal Party, a company called Brighsun New Energy made a $105,000 donation in 2015-16 listed as "other", rather than a cash donation, suggesting it was an auction item or a fundraising dinner.

In the same filings, Ms Liu is recorded as donating $39,000 but is listed as "other", suggesting the funds were money for tickets to a fundraising dinner or an auction item rather than cash.

At the time of the $105,000 donation, Ms Liu worked for Brighsun as a communications director, organising media events that included Liberal frontbencher Greg Hunt who held the climate change portfolio at the time.

According to ASIC records, Brighsun Electrical Vehicles Group was registered in September 2015, and listed its current registered office to a house in Hidden Grove Boulevard, Keysborough, Victoria.

The company directors were Kejun Huang and Genjiang Zhang, two Chinese-born investors based in Zhejiang, China.

Around the same time of the donation, Brighsun's CEO Kejun (Kevin) Huang was photographed with the former prime minister, Malcolm Turnbull.

Ms Liu and Liberal frontbencher Mr Hunt also appear in photographs attending events highlighting the electric vehicles around the same period, that were used to promote the venture and on the Chinese company's official website.

Brighsun group chair Allen Saylav, former climate change minister Greg Hunt, Brighsun director Kejun Huang and Gladys Liu. Photo: Brighsun
Mr Turnbull told The New Daily that he did not recall how he met Chinese businessman Mr Huang, or whether it was at a Liberal fundraiser.

Prime Minister Scott Morrison's office referred queries to Ms Liu's office, which declined to address the substance of the questions on fundraising or the $105,000.
But the LNP and its media flunkies don't care as the right wing community circles the wagons around a one seat majority whatever the cost to the national interest and their brand.
The Australian's lack of coverage is the first shocker. Only Gerard Henderson and Alan Kohler didn't get the memo to shut down the story but both offered apologist garbage.
Instead, The Australian headlined with an exhortation from Chinese interest, Kerry Stokes, for ScoMo to fulfill his Glady's Liu charter and go to Beijing to grovel!
Billionaire businessman Kerry Stokes has urged Scott Morrison to visit Beijing and reset the relationship with President Xi Jinping amid heightened tensions over foreign interference, the Hong Kong pro-democracy protests and a damaging global trade conflict.

The appeal from the Seven Group executive chairman comes as the Prime Minister prepares to visit the US next week, where he will attend a state dinner at the White House with Donald Trump, who has geared his trade and foreign policies around strategic competition with China.
It also ran a piece on the much less important and stale story of Labor bribes. The ALP deserves everything it gets. But Glady's Liu is much more egregious to the national interest than is Ernest Wong and the silence on her was deafening.
The AFR gestured at a balanced piece but it could only find Gladys Liu supporters from those on the China payroll, which it published anyway:
Alistair Nicholas, chief executive of policy institute China Matters, says that while virtually all groups that want to engage with China have a connection to the Communist Party or some element of the government in Beijing, "most of them are quite innocuous".

"They don't really do much," he says. "They have many people who are members, but all of them aren't agents provocateurs.

"There may be individuals who think what they're doing will impress someone back in Beijing, but they may not be doing Beijing's bidding."

James Laurenceson, acting director of the University of Technology Sydney's Australia-China Relations Institute (which was established in 2014, in part thanks to a $1.8 million gift from Huang) says the evidence Liu is treasonous is "threadbare".

He points to comments Liu made in July where she said she backed the "passion and commitment" of the pro-democracy protesters in Hong Kong (where she as born, leaving the mid-1980s to study in Australia) as evidence she is no mouthpiece for Beijing.

"What is she doing that is contrary to Australian interests?" he asks.
I won't waste my breath on that.
Finally, Andrew Bolt, who is playing a very admirable lone hand on the right, pointed to the horrible hypocrisy of right wing and pseudo libertarian fanboi, Sinclair Davidson. Then followed up Monday morning with another treason broadside for Morrison:
Prime Minister, you're a hypocrite.

Once, you did not hesitate to call out a security threat, despite race-baiters claiming you'd insulted every member of their community.

Last year, you said Muslim clerics should watch out more for Islamist radicals, warning: "Their community is the one that's being infiltrated … and it presents a real risk to the safety of Australia."

Yet now you play the race card when Labor questions China's infiltration. What changed?

If Morrison's race card is a trump, we're sitting ducks: racists if we resist China's tyrants, slaves if we don't.
It was an extraordinary new low in Australian politics last week as Gladys Liu divided and conquered the Australian national interest but there is some good to come from it.
It's about time the left got over race and, equally so, it's great to see the right be exposed for the rabid treason it somehow sees as just getting ahead.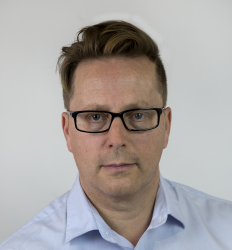 Latest posts by Houses and Holes
(see all)