The New South Wales Government has instructed councils to keep flammable cladding locations secret in order to thwart potential terrorists from setting these buildings alight, as well as to protect apartment values. From The Guardian:
In NSW, a taskforce has spent two years auditing 185,000 building records to understand how widespread flammable cladding is. Laws have been introduced requiring the owners of some buildings with external cladding to place themselves on registers accessible to local councils and the state government by February.

Members of the public and the Greens MP David Shoebridge have sought access to those registers through the state's equivalent of freedom of information laws.

But Guardian Australia has obtained an internal missive sent by the NSW government to local councils last month warning them the cladding information is "highly sensitive" and advising them the release of the documents may be contrary to the public interest.

Councils were advised to "consult" the planning department before making decisions, and were given examples of three common reasons to reject requests: the potential to affect property prices; to derail the taskforce's work; or to create a risk of "terror" and arson…

Shoebridge, who lodged the City of Ryde request, said there was little doubt the properties identified would take a temporary hit in value.

But he said the release of the documents was critical to improving the response to cladding, and criticised the government for attempting to "gag" councils by raising the prospect of terrorism.

"The state government is making unsupported and exaggerated claims about terrorism and arson threats in a thinly veiled attempt to scare councils away from releasing information about combustible cladding," Shoebridge said.

"People living in these buildings have a right to know if they're at risk. Anyone thinking of renting an apartment or buying an apartment also has a right to know and it's about time the state government understood that."
For any 'market' to function properly, it needs proper disclosure of information. But by using the guise of terrorism, the New South Wales Government thinks it can keep such price sensitive information from being disclosed, thus keeping potential buyers in the dark and preventing apartment values from dropping.
The problem is, the more uncertainty around flammable cladding remains, the harder it will be for the overall apartment market to recover, since all recent high-rise apartments will be perceived to be at risk, rather than only those that are actually covered in such cladding.
It seems the New South Wales Government is more interested in masking the flammable cladding problems than finding actual solutions.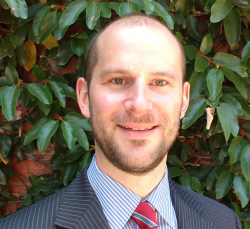 Latest posts by Unconventional Economist
(see all)