The lengths policy makers will go to support the mass immigration ponzi knows no bounds. Rather than slowing the deluge by cutting immigration, the government wants to canibalise Sydney's golf courses:
Long parklands and shared areas on golf courses will help Sydneysiders make the most of our green space as the population swells beyond 5.8 million in the decade to come.

"The good news is we've actually got plenty of space in Sydney. We've just been pretty lazy about the way in which we've allocated it in the past," says Planning Minister Rob Stokes…

Linear parks may be few and far-between in Sydney in 2019, but golf courses are plentiful. There are 81 in Sydney…

"We don't need to remove golf courses, we just need to tweak them to provide more benefit to a greater number of people," Mr Stokes says. He gives the example of having bike paths and running tracks on the edges of golf courses as "having your cake and eating it too".
I personally have no problem with allowing more public use on golf courses. But let's not ignore the fact that Infrastructure Australia's projections for Sydney reveal that access to green space, along with access to roads, public transport, jobs, schools and hospitals, will worsen as the city's population balloons to 7.4 million people by 2046, irrespective of whether Sydney builds upwards or outwards: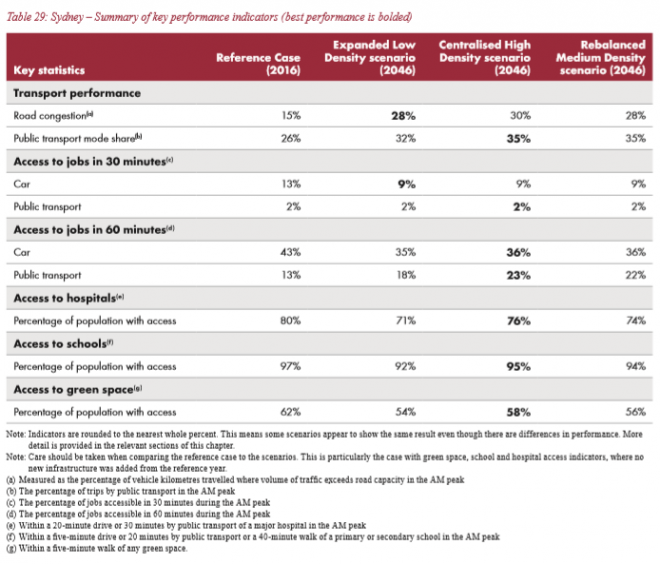 The Victorian Government has now also proposed new state-wide planning guidelines for golf course redevelopments, which would lock-out councils from the planning process and allow courses to be sold-off to developers:
Golf is one of Australia's most popular organised recreational activities. The sport is experiencing big changes in demand. Overall, traditional golf club membership is in decline and clubs are facing changing leisure patterns and increasing operating costs. Some golf clubs have been forced to merge or close. This trend has drawn developer interest in golf course land.

Recognising that golf course land, especially within Melbourne's Urban Growth Boundary may be considered for rezoning, the Victorian Government seeks to ensure new proposals for redevelopment are assessed according to consistent criteria outlined in a planning decision-making framework.

Golf Course Redevelopment Standing Advisory Committee

The Advisory Committee was appointed in August 2019 to review and provide the Minister for Planning advice on draft Planning Guidelines for Golf Course Redevelopment and advise on proposals for redevelopment of golf course land within the Urban Growth Boundary of metropolitan Melbourne…

The Advisory Committee process will occur in two parts:

Part 1 – Review and provide advice on the draft Planning Guidelines for Golf Course Redevelopment, which includes a decision­ making framework that will be used to assess proposals for the future redevelopment of surplus golf course land primarily within metropolitan Melbourne and advise how the guidelines can be given effect in the Victorian Planning System.
Part 2 – Advise whether proposals that are referred to the Advisory Committee from the Minister for Planning (or delegate) for the rezoning of golf course land within the Urban Growth Boundary of metropolitan Melbourne, to facilitate redevelopment for urban purposes satisfy the planning guidelines and are consistent with state and local policy.
However, the Kingston Council, which has 11 golf courses within its boundary, is fighting back, demanding that golf courses be retained as open space for the communities' benefit:
Kingston Council has called on the Victorian Government not to lock-out local Councils and communities when deciding the future of golf courses…

Kingston Mayor Georgina Oxley said that if approved, the new guidelines could remove Councils from the process.

"It effectively reduces Council's role to that of a submitter – rather than a key decision maker on behalf of the local community," Cr Oxley said.

"Kingswood has clearly shown that the local community want to have a strong voice in the future of local golf courses, with a record 7000+ community submissions received on a proposed residential development for the site that was refused by Council"…

In 2015 Kingston Council adopted a Golf Course Policy which acknowledges the benefits that golf courses provide and sought to ensure that if a club was economically unviable that the land would be retained primarily for open space…

"Kingston Council does not believe that golf courses should be seen as an answer to accommodate population growth as it would put increasing pressing on community infrastructure, active and passive open space, affordable housing and the environment."
Golf-courses provide carbon sinks and homes for wildife, particularly birds. They should not be bulldozed into housing to accommodate Melbourne's rampant immigration-fuelled growth, which the majority of existing residents do not want: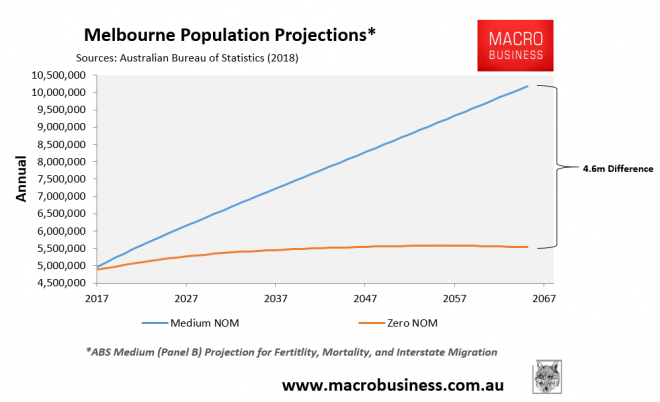 Stop trashing our living standards and cut immigration now!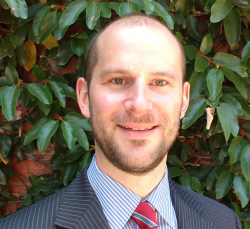 Latest posts by Unconventional Economist
(see all)