Last weekend, CoreLogic released its preliminary auction clearance rates, which revealed the following results:

Today, CoreLogic has released its final auction results, which reported a 2.9% decline in the final national auction clearance rate to 72.8% – well above the same weekend last year (51.8%) and also above last week's 72.3%: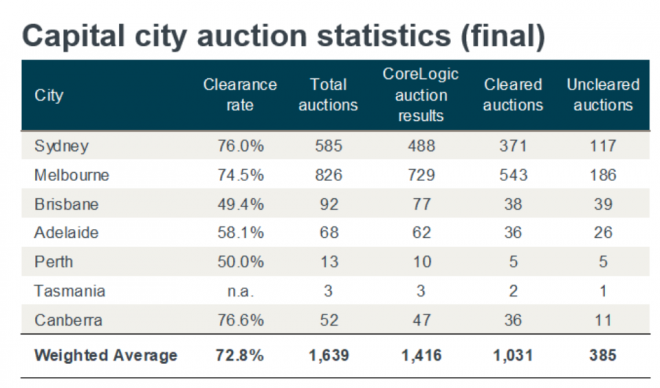 As you can see, Sydney's final auction clearance rate was 4.3% lower, whereas Melbourne's was 1.2% lower. However, both were in the mid-70s and were way above last year's 48.6% (Sydney) and 54.1% (Melbourne).
The chart below shows the strong bounce in auction clearance rates nationally: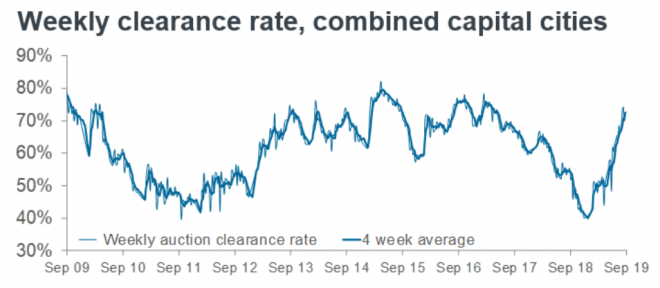 Commenting on the results, CoreLogic noted:
The weighted average clearance rate has held above 70 per cent for five consecutive weeks now, which is substantially higher than what we were seeing over the same period last year when only around 50 per cent of homes were selling at auction. Volumes however are tracking lower currently compared to the corresponding weeks last year.
The below charts plot the massive increase in final clearances in Sydney and Melbourne against dwelling value growth, which points to strong price rises: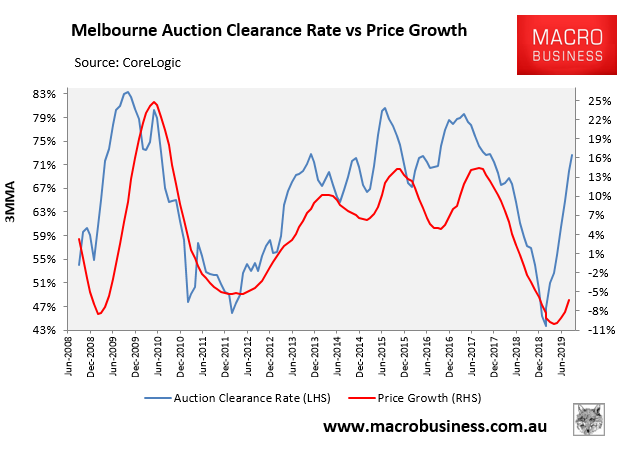 However, this is tempered by the sharp fall in auction volumes, which are running around half boom time levels: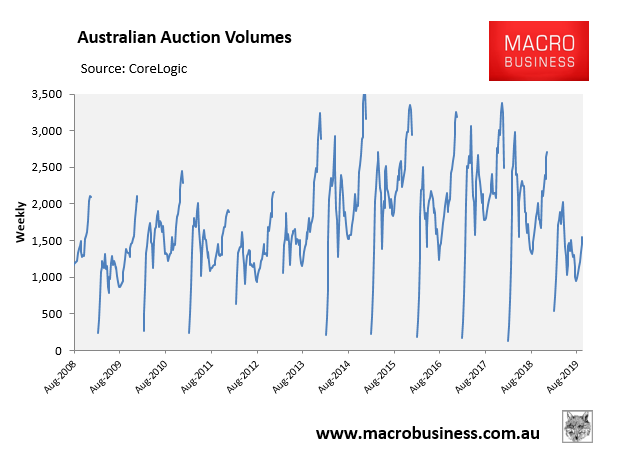 Thus, the auction boom is not as strong as it appears.
Latest posts by Leith van Onselen (see all)