There's nothing in its way now. At the AFR comes Generalissimo Josh Recessionberg:
…Treasury estimates that a 10 per cent increase in house prices could result in a corresponding lift to GDP of about half a per cent.

With Australia's annual population growth continuing to be strong at 1.6 per cent and the government's record $100 billion 10-year infrastructure pipeline helping to unlock new housing supply and reduce congestion in our cities, the fundamentals of the housing sector are sound.

…Notwithstanding the importance of these various initiatives they are no substitute for strong and competitive credit markets.

Central to achieving this is the appropriate application of responsible lending obligations…if responsible lending laws are applied too stringently, they will also negatively impact consumer behaviour with consumers more likely to remain with their current provider than go through the red tape burden associated with looking for alternatives.
The responsible lending obligations have been in place since 2009. They did not stop the 2010 bubble. They did not stop the even more egregious 2014 bubble and total collapse in lending standards. Yet, six months out from the exposure of the worst banking behaviour in Australian history, the laws are too tight? Say no more.
The other fawning generals licked their lips and nodded in furious agreement. Other rules are also in the gun, this time at The Australian:
The banking industry has warned that the flow of credit to key sectors like first-home buyers and small and medium-sized businesses could be disrupted if APRA proceeds with capital reforms that are more stringent than international standards.

In a further sign that Canberra and financial regulators are pulling in opposite directions as the economy slows, the Australian Banking Association says any additional capital required that was in excess of the Basel III requirements would be "detrimental" to the domestic economy.

The so-called Basel III rules are part of a package of measures introduced after the global financial crisis aimed at making banks stronger. While the rules are applied globally it is up to local regulators to tailor them for individual markets.
Back to the AFR:
Speaking at The Australian Financial Review Property Summit in Sydney, the CEOs also demanded that the government start to act on measures to stimulate business investment and cut red tape estimated to cost the sector $176 billion a year.

Mirvac chief executive Susan Lloyd-Hurwitz says lending curbs are "torturous".

…The chief executive of Australia's largest listed property developer, Stockland's Mark Steinert, said…ASIC's decision to appeal against the infamous "wagyu and shiraz" court case it lost against Westpac after alleging the bank breached responsible lending was "really problematic".
The AFR itself chimes in:
Amidst all the global turmoil, trade challenges, and talk of international recession, Australia's commercial property industry is remarkably upbeat.

For the leaders of the Australia property industry who spoke at The Financial Review's Property Summit in Sydney, the immediate challenge is not a looming cyclical correction.

Instead the challenge is finding assets to satisfy a strengthening investment demand and adjusting to the long term structural shifts, and technological disruption, now reshaping cities around the world.
Commercial is a bubble if there is no economy with which to stock it, regardless of yields.
The fasco-housing complex is here. Mass immigration will remain off the hook. Credit standards will be gutted. All regulatory resistance will be bought, cajoled and crushed. Security concerns about what this means for our strategic outlook will be ignored.
They are going to drive this model ever faster to new records for economic imbalance or it will come apart in the effort.
Heil fasco-housing complex!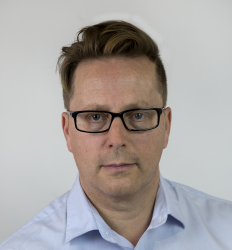 Latest posts by Houses and Holes
(see all)